Laundry/Mud room light fixture
desertsteph
September 18, 2011
This is the type of light I'm planning to get for there. Maybe with the square glass piece tho. it's fluted around the edges and also has etching on it.
I was going to get the 2 bulb version (2@ 60 W) but am thinking maybe I should get the 3 bulb version. If 180 W in the room is over kill i can always back off and use 40 W bulbs in it. the room is about 7 x 8.
This type is easy for me to change bulbs and / or clean. Just unscrew the little knobby showing and it slips down. I have a sq one in my bedroom in old place.
and input on this?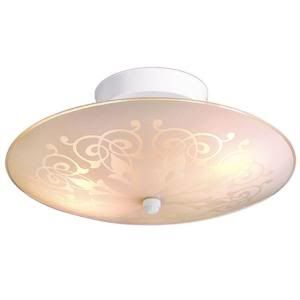 sq version but you can't see the etching on this one -