Santa Needs Help Update
Well.........he's done! Whew! He looks a darker green but it is almost an exact match to the original color. His cheeks and nose are a little to bold but can't change them now or now that I see them in print maybe I will go back and tone them down. I might add a little more spray on glitter but again maybe not. Could not figure out anything else to have him holding, tried a swag, and a wreath and lights and nothing worked...I really don't like this but at least it's not offensive.
Belle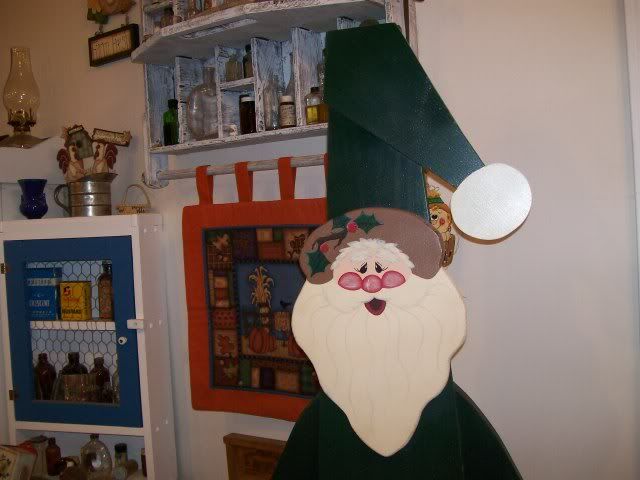 Sorry for the background mess, just getting ready to do some ornaments for Christmas.