Just wanted to say hi!
wi-sailorgirl
September 10, 2010
I'm not sure why, but I just recently discovered this forum. I've been hanging out over in bathrooms and Remodeling a lot and just recently started reading through the older posts here on the Smaller Homes forum. I love reading about all your small homes and looking at the great pictures. Everyone seems to be very helpful and friendly here, too.
We have a 1938 cottage that we bought eight years ago and we just started remodeling a week ago. We are raising the roof on half the house to get more usable space up there and adding a bathroom (to our one-bathroom home). We're also adding a deck. Like most projects, it seems to have taken on a life of it's own and grown far beyond what we originally intended but when it's finished we know we'll have the perfect house to live in for a very, very long time.
This is the existing house:
And here are the plans for the remodel: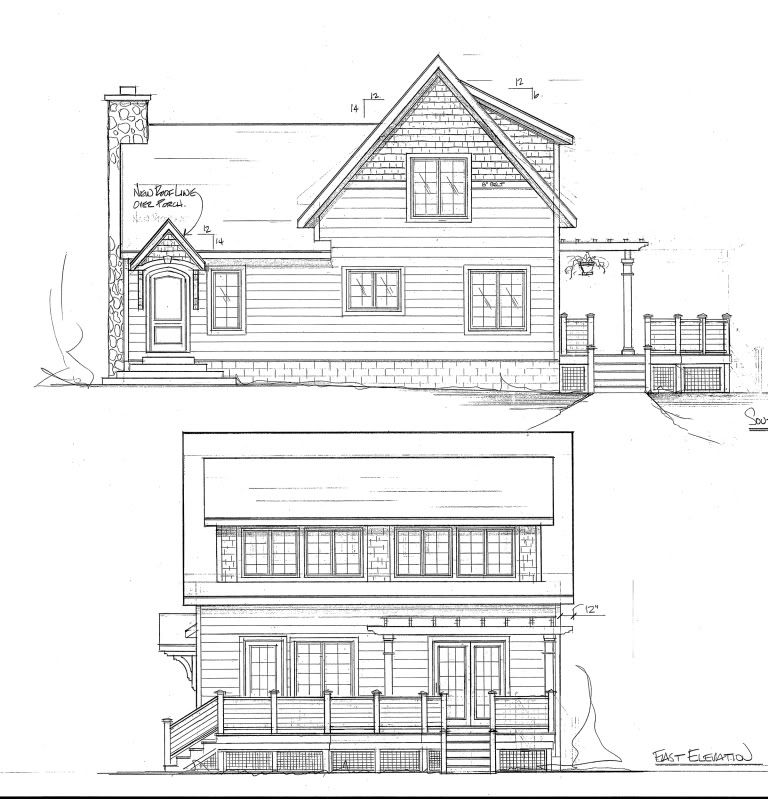 I look forward to reading more about your houses and projects!
Erin