Acrylics on canvas
citytransplant(zone5)
October 18, 2009
Here a couple of painting, I did a few years ago.
I love painting birds. No one I know likes paintings of birds, so I put this in DH home office.
I really do not like these poppies, but people had said it is nice. So I hung is in DH home office.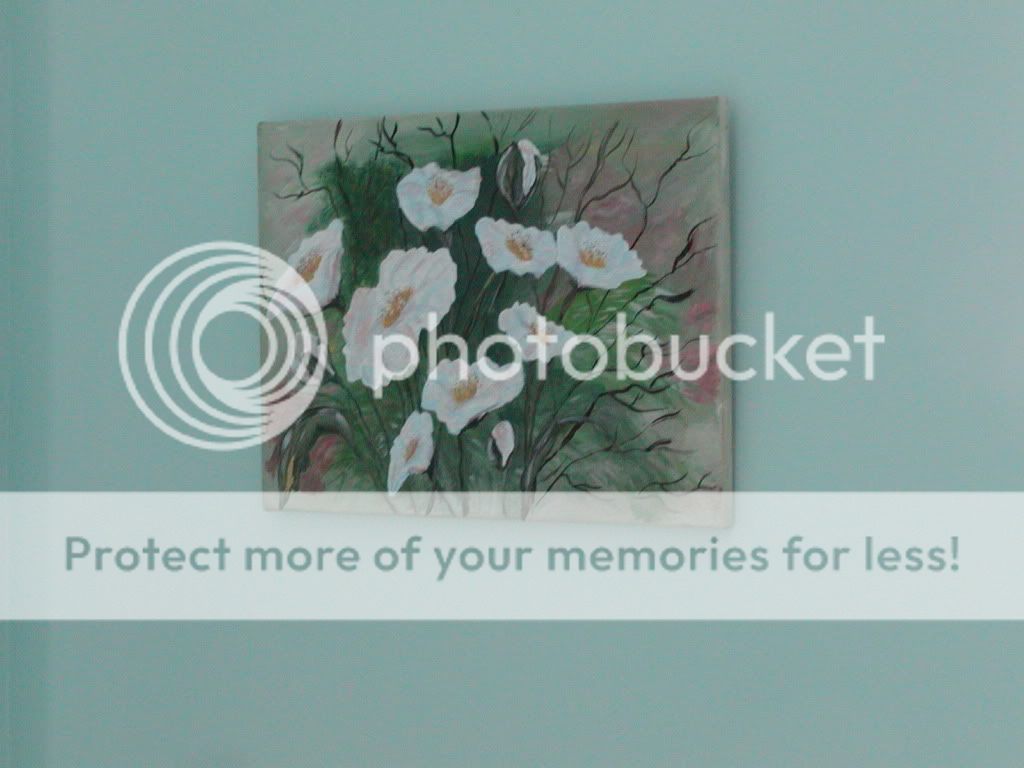 Someone please tell me how to make these photos smaller. Maybe all the flaws won't look so bad then.
Joan