well, I did it. I spray painted my ceiling black!
Here are some pictures. First of all, keep in mind that you can't really see the before because I simply never took a picture of it. Before, there was a moldy drop ceiing, flourescent tube lights (some of which were disconnected), and dark, filthy, shiny paneling.
Here's the basement after I painted the paneling, removed the mldo 1974 drop ceiling, and got can lights. trust me, what you see here is already a HUGE improvement.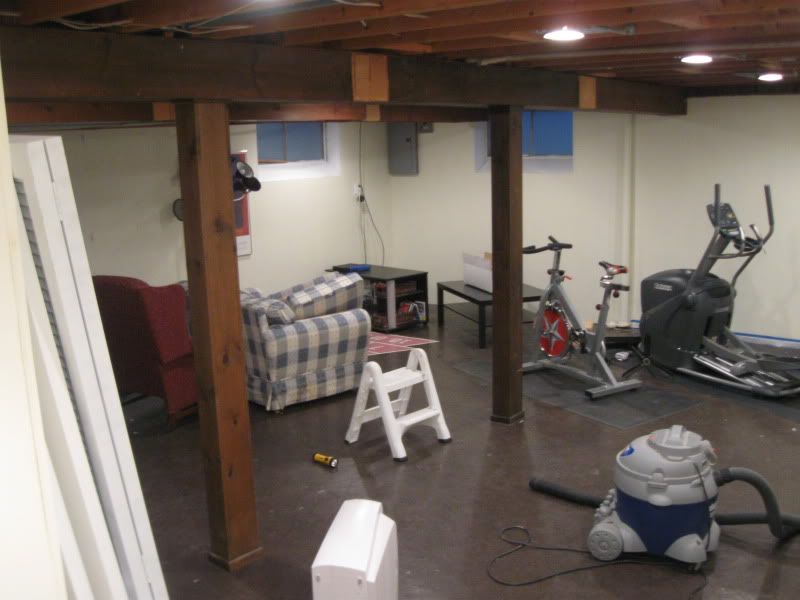 Here's the basement, all taped up and primed. It looks abandoned or haunted, I know. I couldn't even turn the lights on because I had to paint the lights as well. I rented a sprayer from HD, but it clogged when I went to put the black paint in it. After fixing it several times, I took it back to HD, where they tested it and admitted that yes, it was actually broken. They also rented me a HUGE sprayer--one you'd use to paint the whole exterior of a house. So the primer went on, uh, thick. I was pretty frustrated and burned out so we just hired someone to finish it. If that hadn't happened I could have done all of the painting in a day (a long day), though be warned that taping took a whole day on its own. We still saved a lot of money by me doing all of the prep and the priming.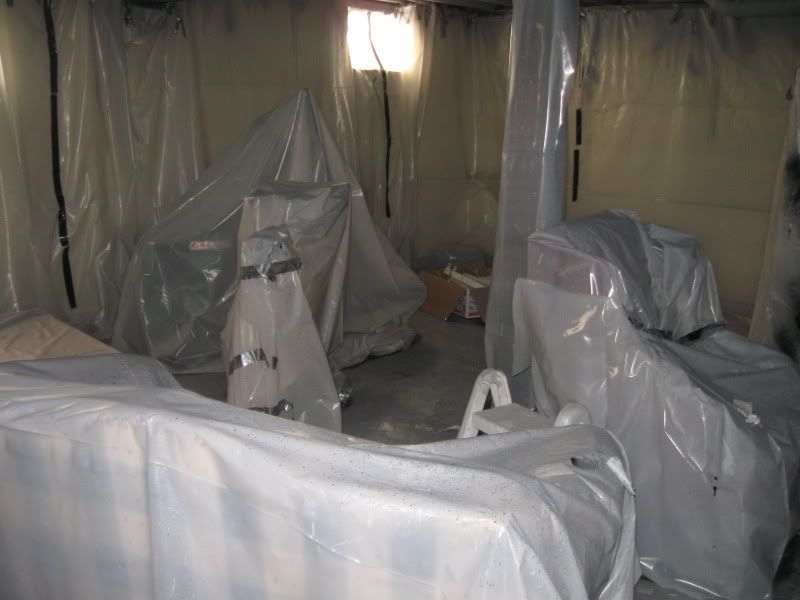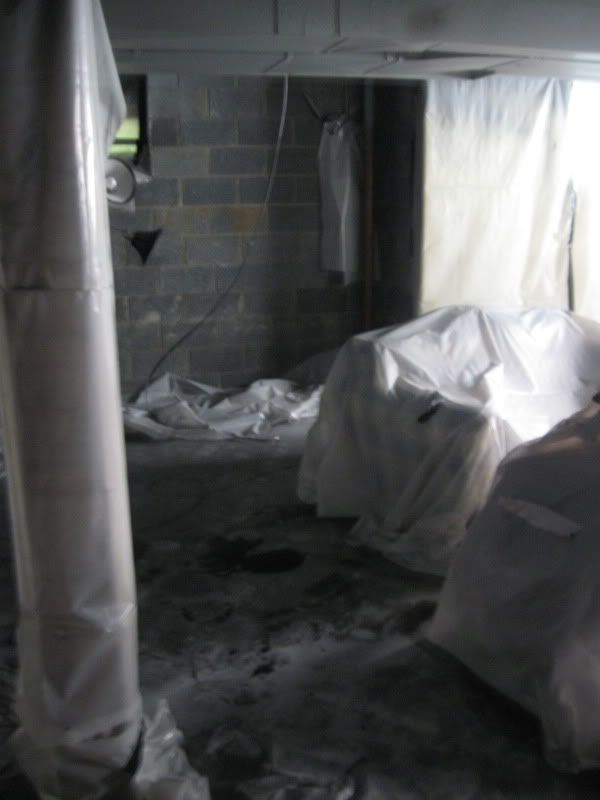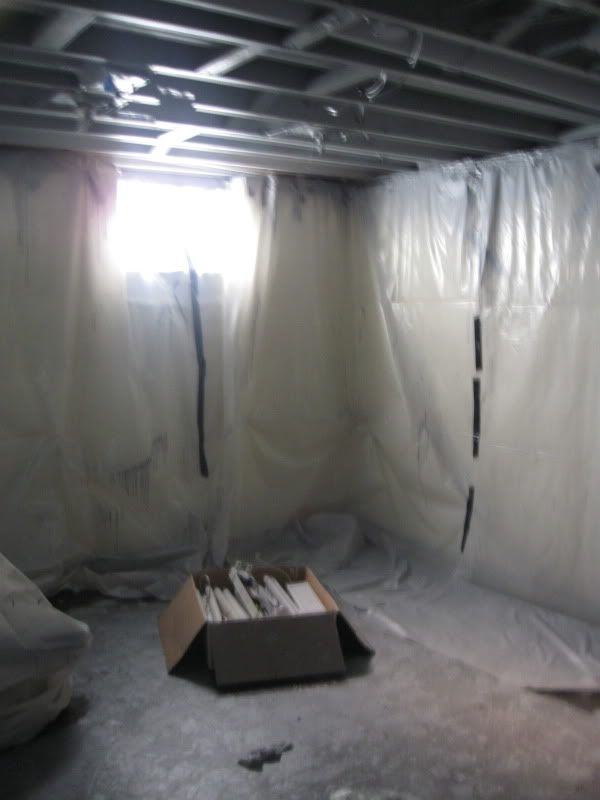 laundry room, primed and taped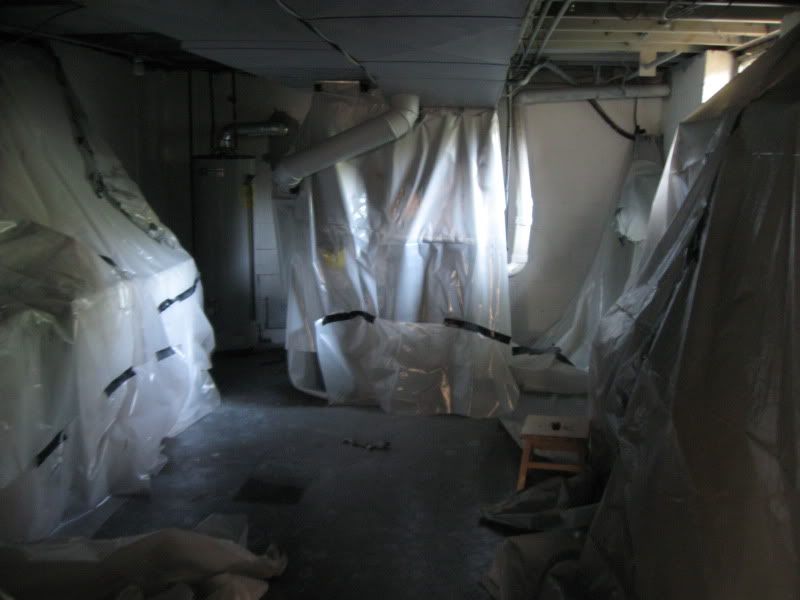 Huge cabinets used to be here, but I got rid of those too (made with nasty smelly old plywood and wall paneling---they had no ceiling, so verything was dusty all the time)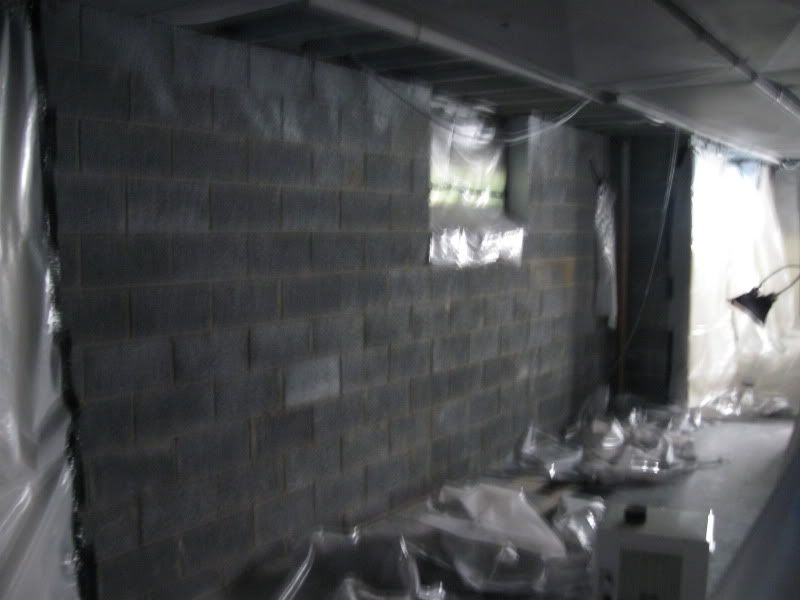 And painting ceiling finished!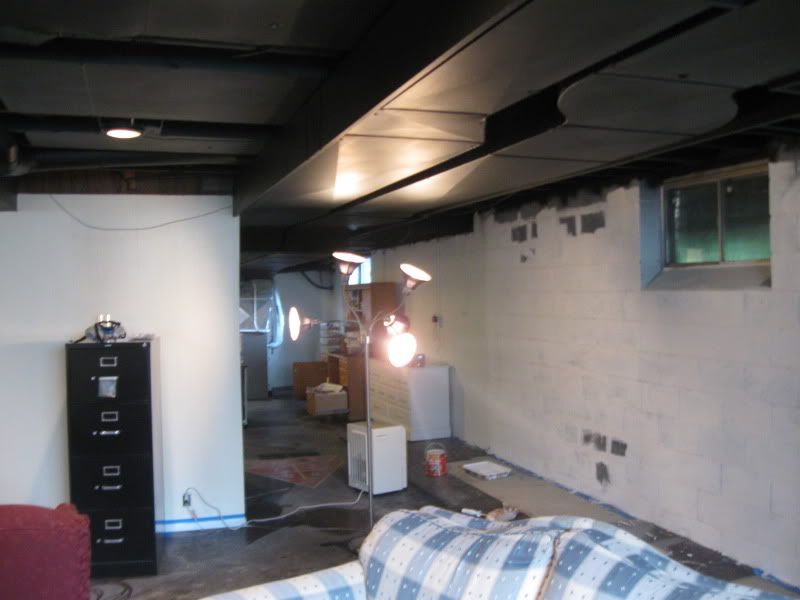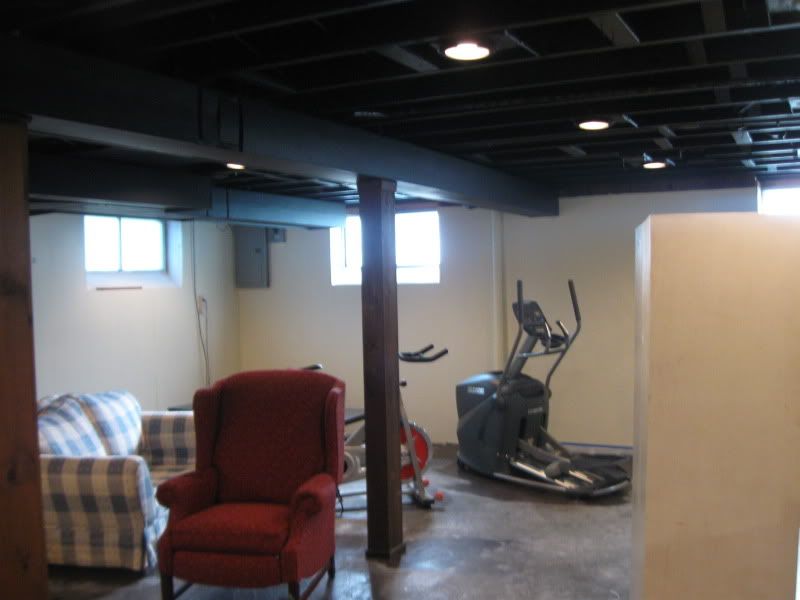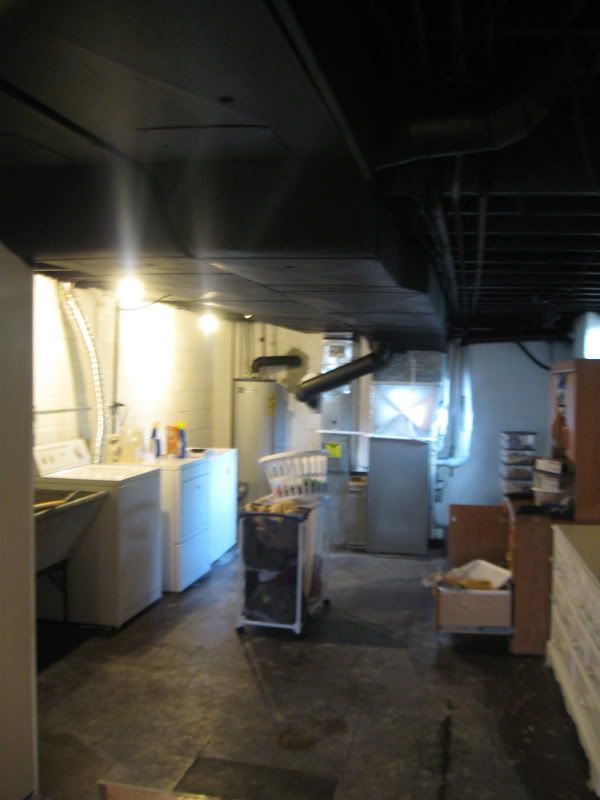 Here's my inspiration picture, which is laughably distant at this point. But it does look nice, and it keeps me going.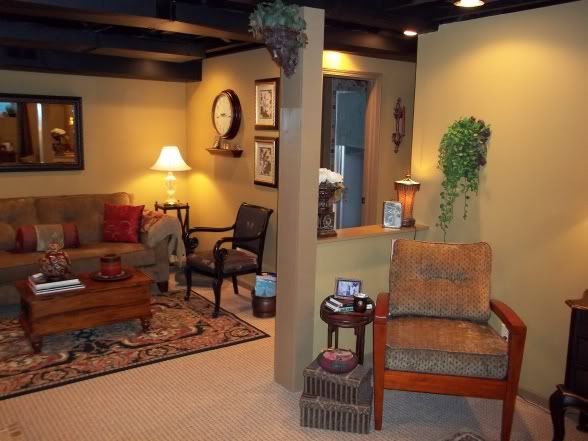 Now I have to find flooring that is inexpensive to cover up these nasty floor tiles, which actually do NOT contain asbestos (I had it tested), although the mastic does. What I really want to do is get rid of the tiles and mastic and acid stain the floors, but I don't have that kind of time. Unfortunately waiting to do something is not an option because I spilled so much paint and there is so much overspray on the floor, and it is already peeling up. There's way to much to actually clean up though, especially for a floor I hate and want to get rid of. SIGH.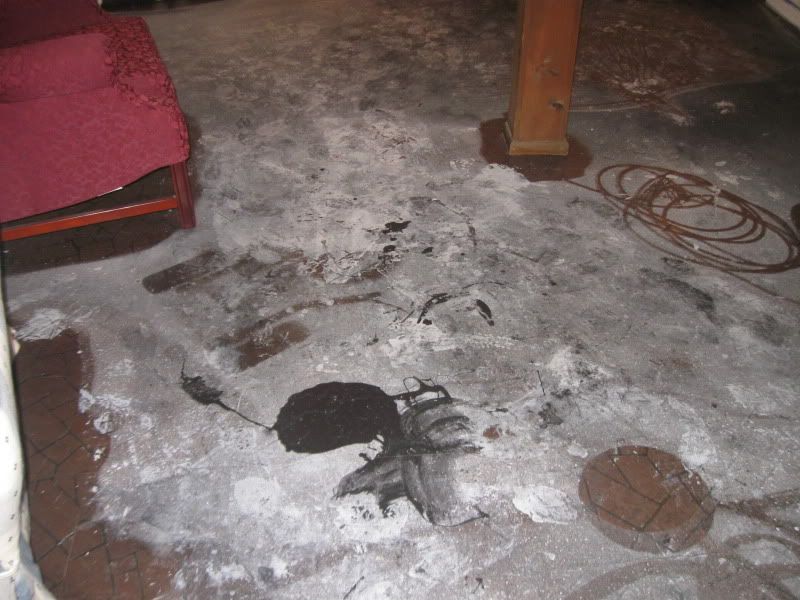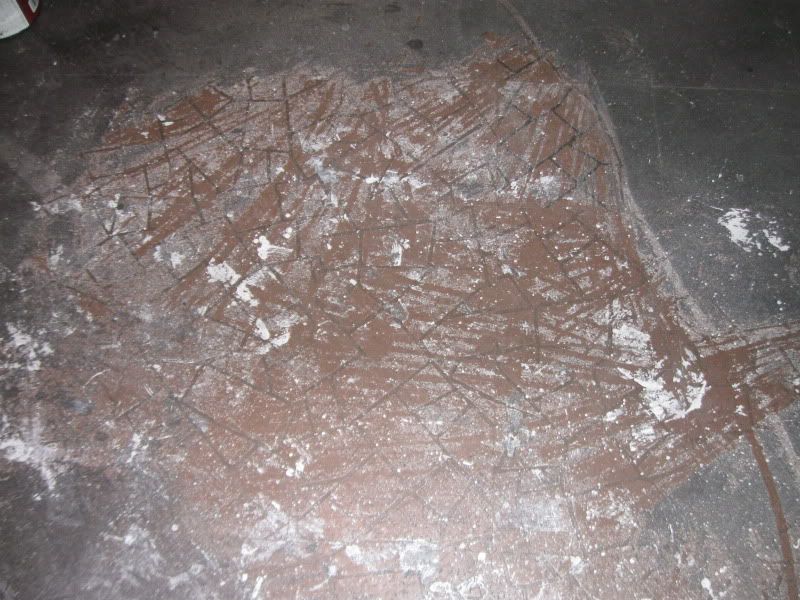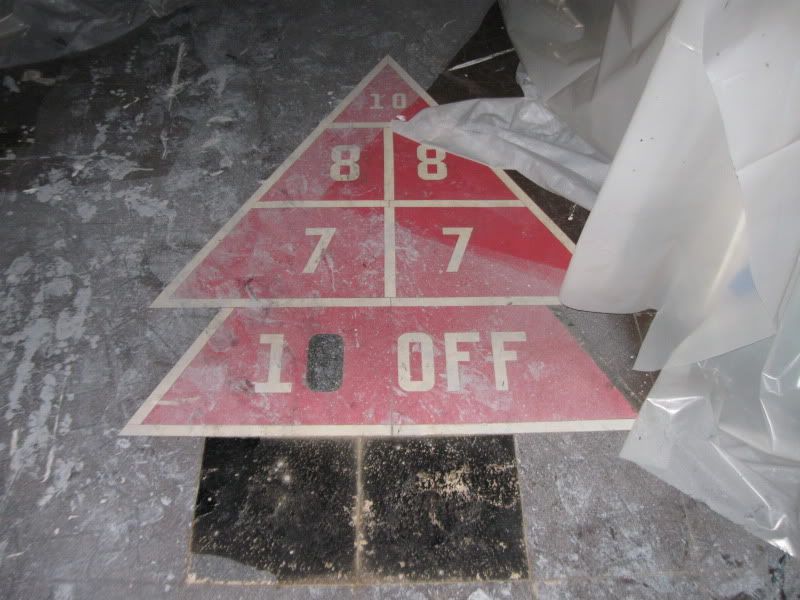 So if anyone has any suggestions or thoughts on what to do with my floor, I'd really appreciate it.