Cabinets above sink-help needed to finalize layout.
I will have my only sink facing a wall as space is at a premium in our small galley kitchen. The question is what to do with the cabinet above the sink. I do not like the cabinet in my face and most faucets will probably not fit under.
Here's our proposed layout for the sink wall.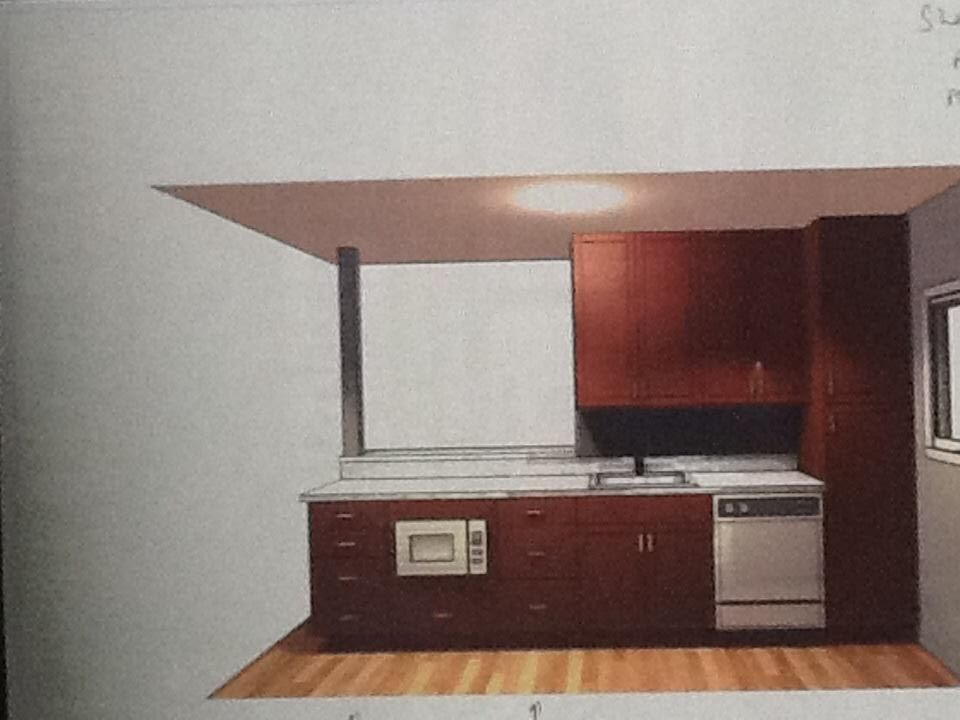 I would ideally like something like this from LRy511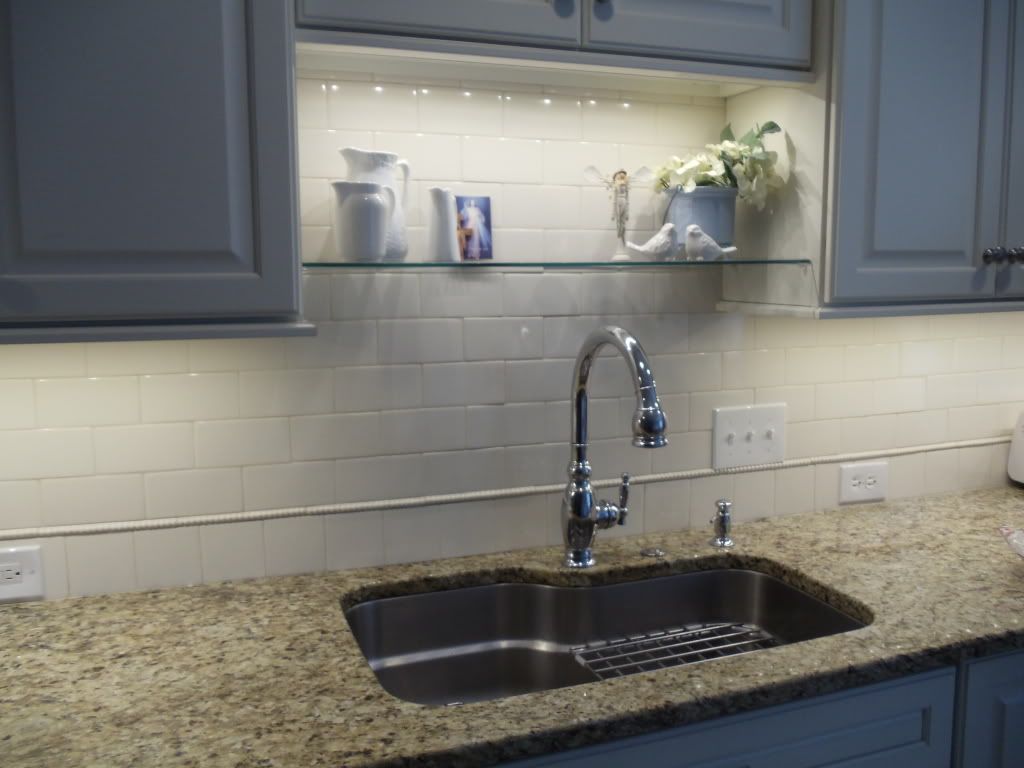 However, I am worried it will not be feasible because there is nothing on the left for the glass to attach to. Also, would it look weird because it is not in between two upper cabinets? KD has said he can replace the current 39" cabinet with 24"+ a wooden shelf below. I asked him if he can make the shelf less deep than the cabinet and he is trying to find out if that is possible for Ultracraft. I guess I can replace the wooden shelf with glass after the install.
Are there any other options for me to consider?
Thanks in advance.