Candy Corn DONE!
I finaly finished up all 80 candy corns... It was a family group effort.... Its a good think I enjoy painting! Now I have people asking what I will be doing for Christmas... they want snowboys and girls... lol... will see what I can come up with... any suggestions? ....
here are a few pic's for our time making 80 candy corns...
Missy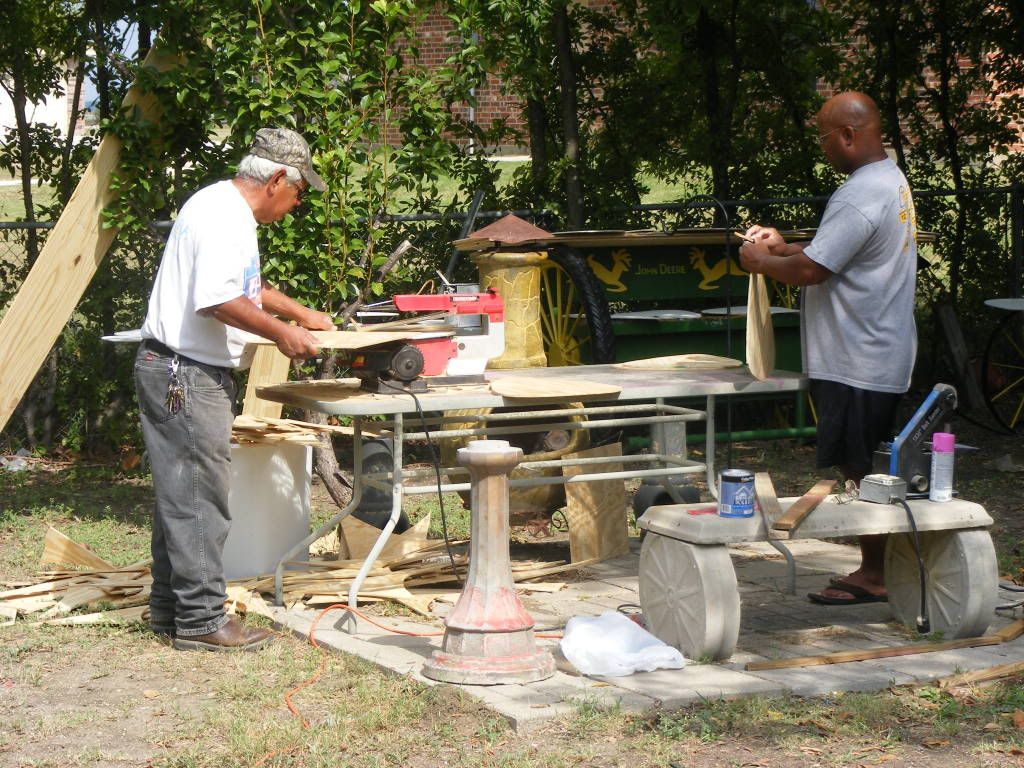 my dad and husband helping out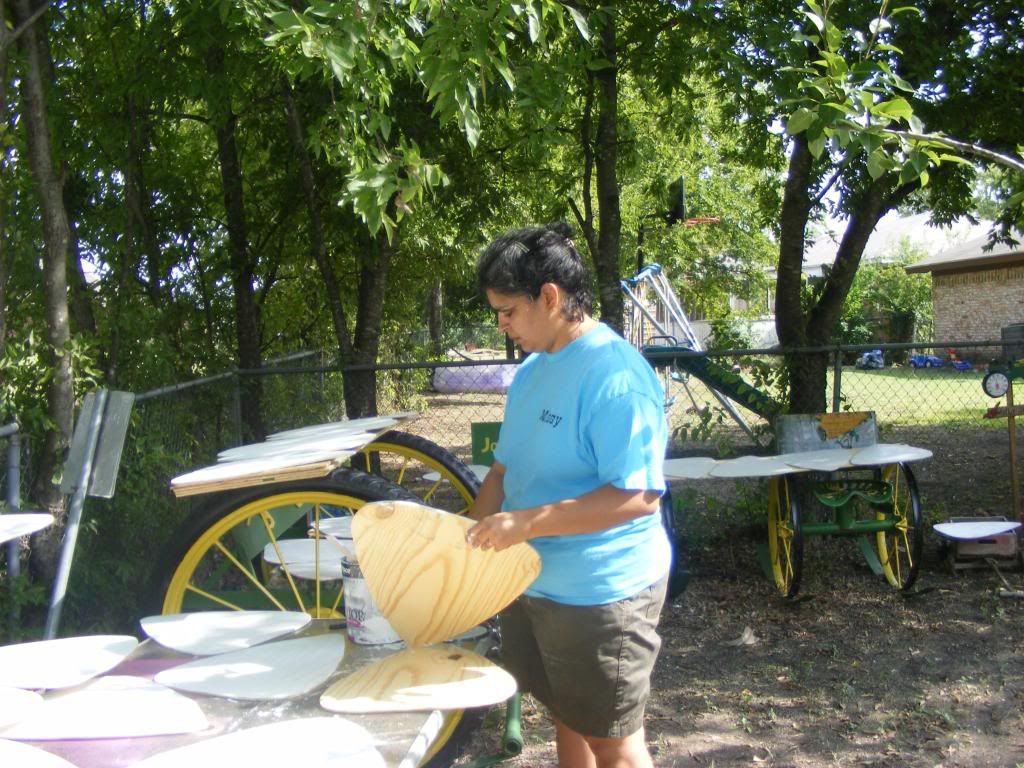 here I am... I tried using the "slim" selection on my camera but "wide" is what it used...lol...
my house was over run by candy corn
done!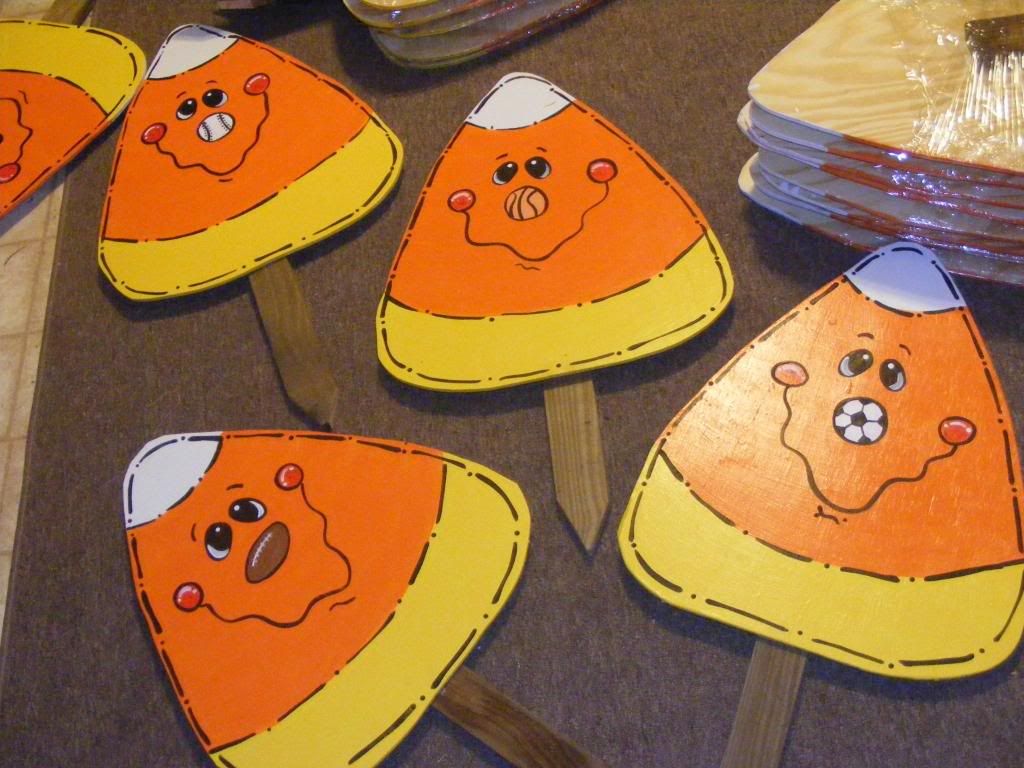 special orders... sports
now what can I make with all the scrap wood??? any idea? something for the holidays....