Closeups of Scarecrow and instructions
Frances_AR
September 24, 2006
For those of you that want to make your own.
Details: The body is cut from a 1X12 piece of pine, the arms, from a 1X2, and the legs are a 1X4. (I rounded the edges on these.) The head is one I cut out of paper, because the one I had seen had a Jack-O-Lantern head and I didn't much like it. I drilled 2 holes in each end of the 'arm' and 'legs' then put them in 'place', and drilled holes in the body for the limbs. The whole thing is tied together with twine. At the bottoms of the arms and legs, I drilled holes and glued in raffia. That was another modification I made, the original had straw shaped pieces of wood, but I didn't like them, either.
His head is 8X91/2"
his arms are 7" long each section
his legs are 91/4"
his body 151/4"
Closeup of head: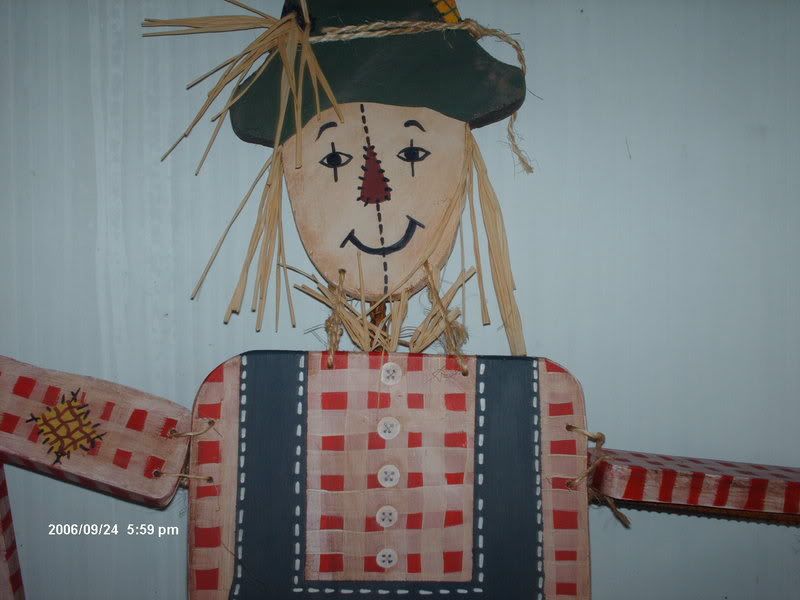 Â
Closeup of back:
 Â