Yet another question: This time, closet height
wi-sailorgirl
September 22, 2010
Now that the space is *almost* closed in completely (unfortunately it rained in my living room last night. Not much to do about it other than have a glass of wine and get out of the house!) I'm beginning to get a better feel for how things will look and things I hadn't thought of (the angled ceiling, for instance, has a new wrinkle, but I won't post about it until I can get decent pictures to illustrate the issue ... we were up there with a flashlight last night).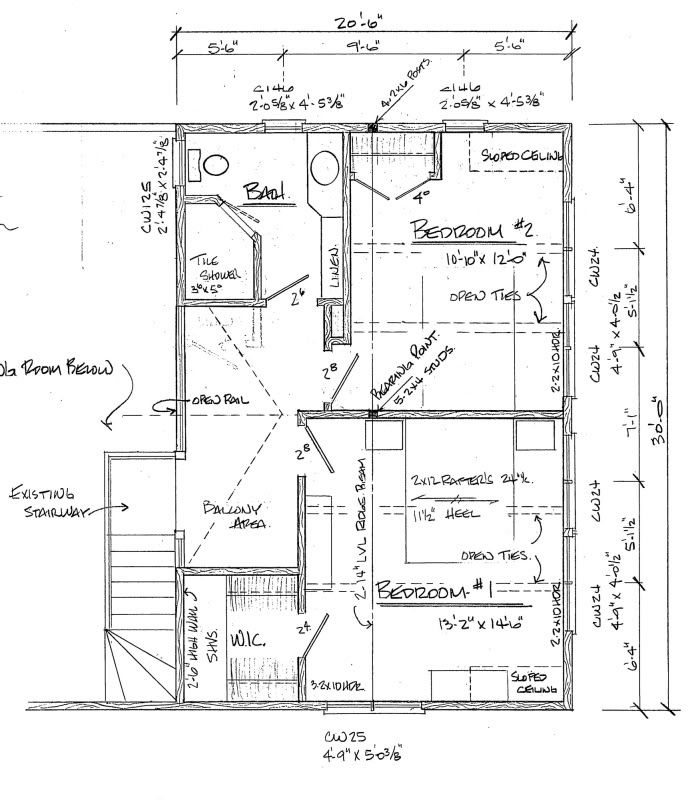 If you look at the drawing (sorry for posting it again but I wanted it handy in this post), you'll notice there is a small closet in Bedroom #2 that sort of juts out into the room. The ceilings will be quite tall in that area: probably 9 to 13 feet (angled). Do you think we should have them square off the top of that closet (and if so, at what height?), run a whole "column of closet" all the way up to the ceiling, or do something else. I'd like to make it as nice looking (read: not so HERE IS THE CLOSET!) as possible so I'd love some suggestions.
And thanks again to everyone for being so friendly over here. Your input is very helpful.