Vote on teak chairs to go with MCM danish teak table.
Here's my table...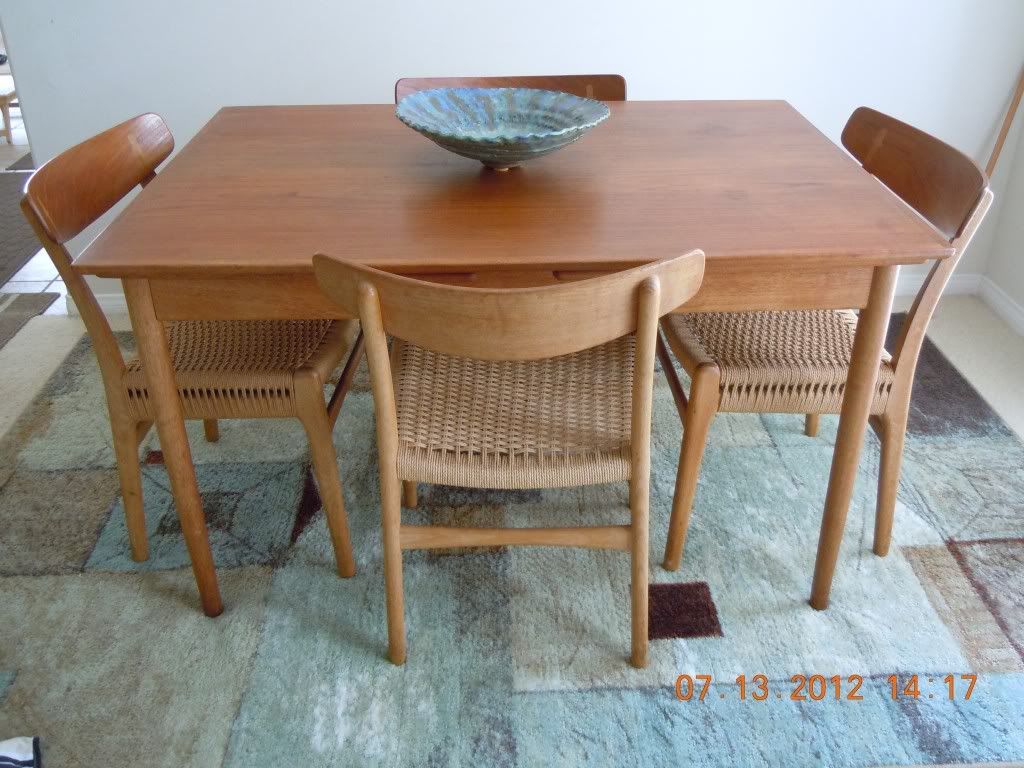 The chairs are uncomfortable for me.
So, here are some options (pay attention to the legs also)...
#1.
#2.
#3.
#4. Pic looks like cherry but it does come in teak.
#5. I believe available in other than black leather.
#6.
Sorry this image is no longer available.
So, would any of those chairs work with my table, in a contemporary kitchen (this is a pic of the model, my cabs will be shaker-style and in espresso)
with Alaska White granite and a gray tile floor?
I don't live near a store that carries the chairs (except the last one) so I would have to purchase without trying the chair. Ironic since the ones I'll be getting rid of aren't comfortable for me and now I'm thinking of buying some without trying them. Oh well.
So, which one do you like? Or, are there others that would work with the table and kitchen? I've not had a lot of luck finding teak chairs. Or, should I not worry about getting teak? I will have a teak coffee table (and maybe a wall unit) in the living room so there will be some repeat of teak nearby.
Thanks in advance.