Craft Show Pix 2
More pictures, I really tried to take photo's on thing I haven't posted before...thanks for taking a look!
A really fun project!
Christmas decorations which is two sided....see next picture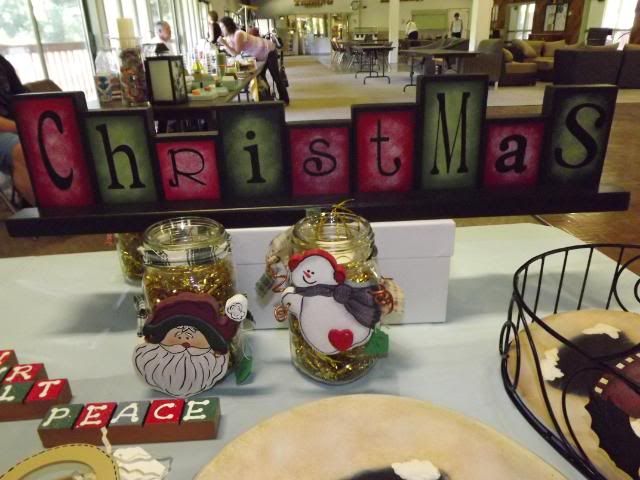 Halloween...other side of Christmas. These were in The Artist Club, but were done with a lot of "things" painted on each letter. I like them without.
Also found the AUTUMN set on YouTube....I really like this set!
Sorry this image is no longer available.
This is also a favorite, it is done on the Solar Screen.