More fun with paint by numbers
franksmom_2010
July 16, 2010
I finally got these framed and ready to hang! Here's what I started with, four sets of these: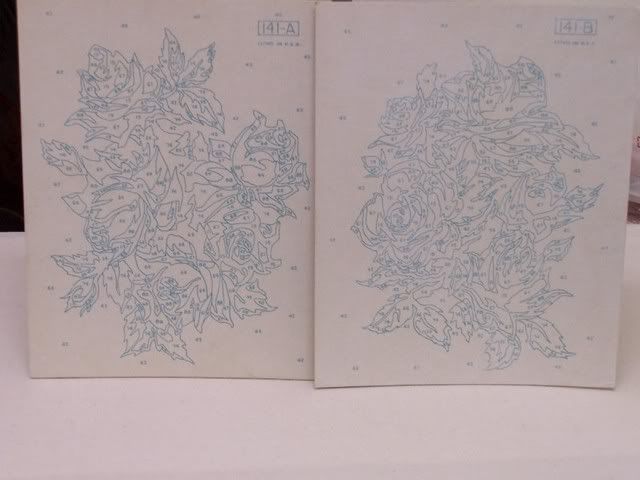 I think these were made in the late '50's-early 60's. A few sets came with the original paints, but I didn't think I should use them, so I sort of guessed at what colors to use. It was a bit of trial and error, but I did each pair in a certain color scheme, and then just changed it up as I went along.
In the meantime, I found 8 similar frames at the thrift.
I wanted the overall look to be the same, but different, if that makes sense, so I painted all of the frames to match, and used the same color for the background on the paintings.
And here they are!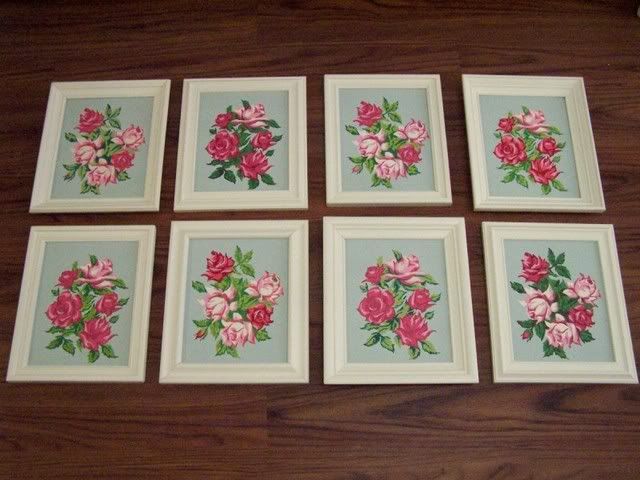 I'm about to start decorating our bedroom, and these will go on the wall over the bed. I just got a new quilt, and I think it coordinates nicely. This last pic is closer to the true color.
I really enjoyed working on these, and I'm getting excited about working on the bedroom. I have a lot of painting and sewing to do!