Closet re-do plan...stroke of brilliance or horrible mistake?
Next up on my great room makeover is the closet. It's the only decent sized storage area on the first floor. I already fixed up the tiny utility closet and it is full. This closet needs to hold our coats, shoes, vacuum, and assorted other stuff. I'm hoping to get a bench for under the window that will also hold a few pairs of shoes, but most of them will be in the closet.
Meet the closet:

There is 18 inches on either side that is near impossible to get things out of. Plus, at least for now, I'm keeping the sliding doors. So between those things setting it up like a traditional reach in closet won't work well.
It's almost 24 in deep. So I thought I'd use the two 18 in black hole sides better by using the depth to hang coats. They'd all be easy to reach, and with one side as a double rod I'd have pretty close to the same hanging space I currently have. Then I can stack some nice shoe racks on the floor, tuck in the vacuum (plus maybe a hose holder on the wall) and still have space for more shelving than I have now.
Here's what I'm thinking of. I favor the detached shelves, DDad suggested the connecting shelves, though I'm not sure I like the asymmetry and it would require a third standard to support the end.
Sorry about the angle, they are pretty readable if you click in.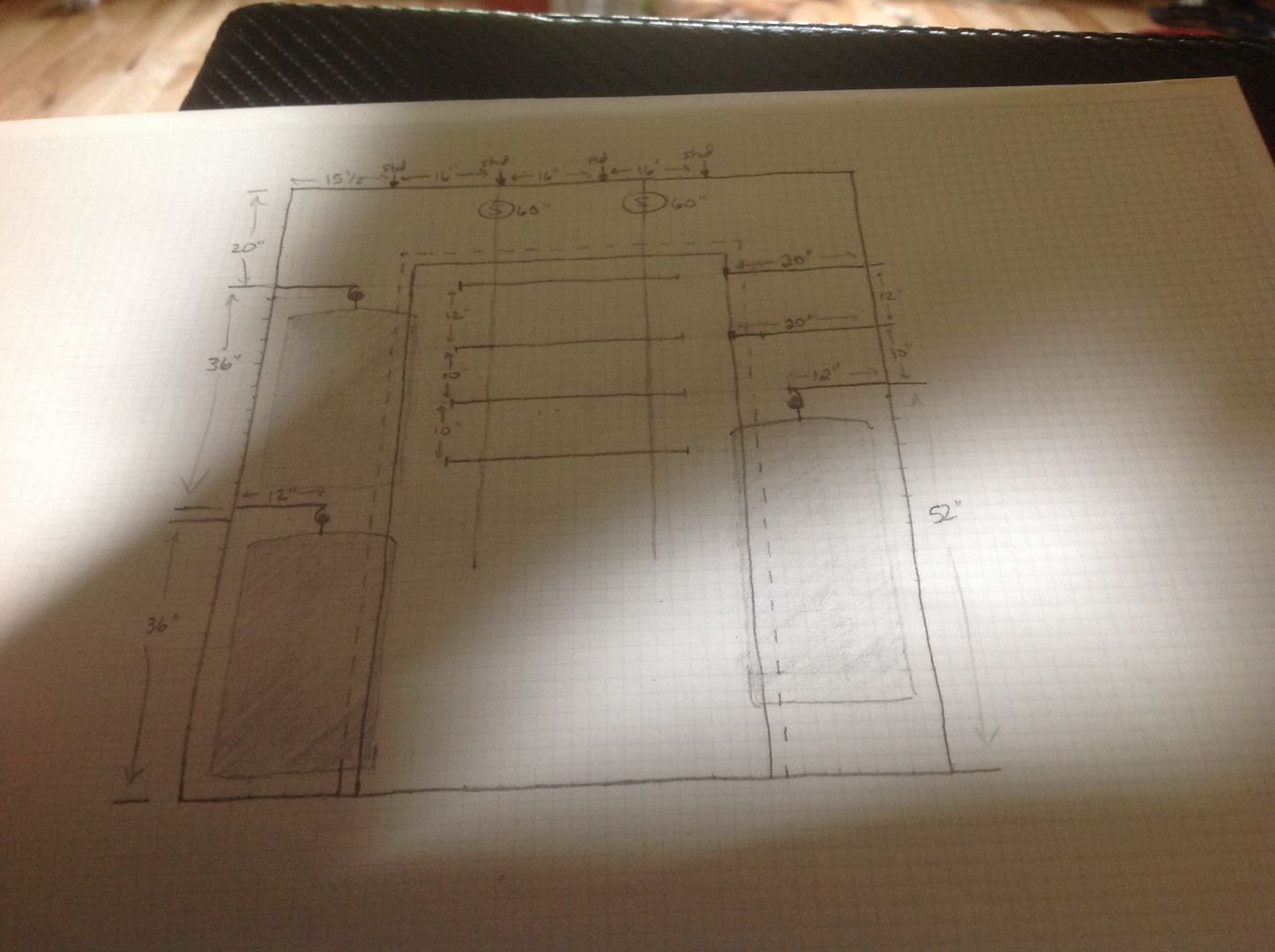 It's a bit different, but sounds very functional. What do YOU think...brilliant or horrible idea? I tend to have a disconnect between what I envision in my head and reality, so I want to be sure before I get it all purchased and installed.