Another painting completed.....
I have had this little swan/duck/goose - since 1986. I had painted Priscilla Hauser roses on it but never finished. And the roses were really dark - so I lightened it up and used a wash of ice blue on the ribbon and around the edges. Now it is really cute - oops, I just realized I forgot to put the pegs back in. I was trying to get a pic before I varnished.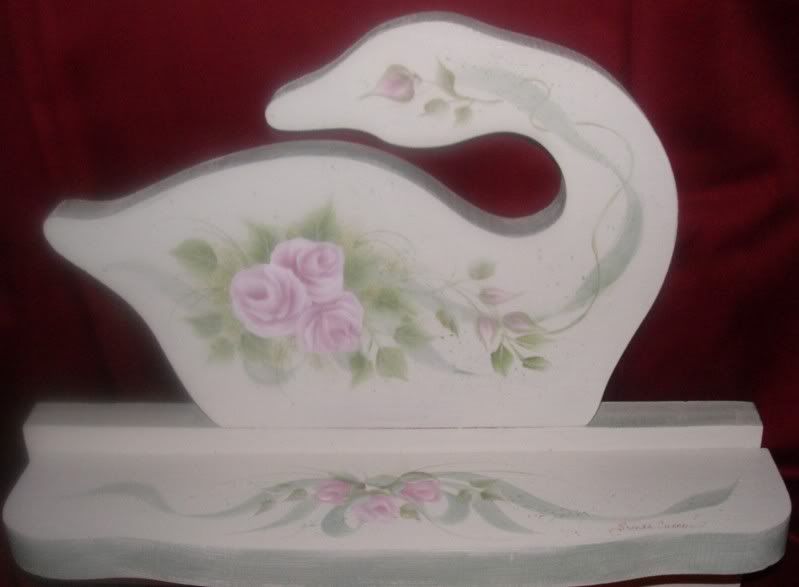 Sorry this image is no longer available.