Scarecrow's
Just got a new camera....old one wouldn't turn on or off....will need to play with this one some and hope the quality gets better.
This little guy is a Karen Wisner pattern and if I ever do him again I would make is hat brim and arm was part of the body not an add on, but he was fun.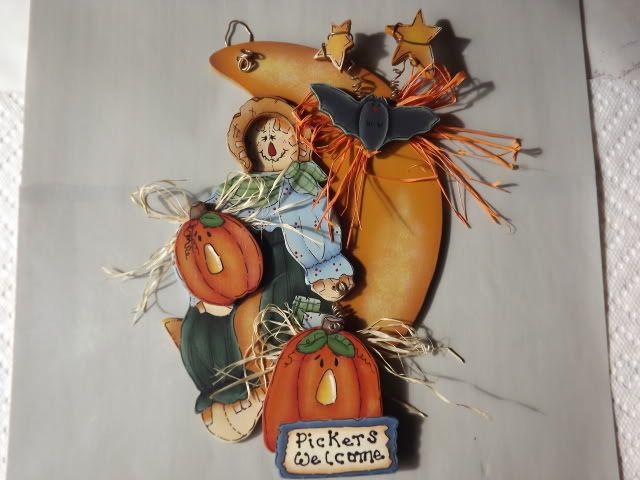 Another KM pattern and again only the mouse with the sign would be an add, not the hat brim, corn and mouse although it does add some interest.