I thought I'd share some of my work....
I've enjoyed viewing the work posted here. It is all so beautiful and well done. I thought I'd share a few of my recent pieces. I'm in no way as talented as you ladies but I love to paint. I belong to a little painting group (6-10 ladies depending on the time of year and the weather) that meets once a week at a Senior Center. Our teacher is wonderful and we have such a good time. It is always lots of fun to paint "with" someone. Here are a few of our class projects.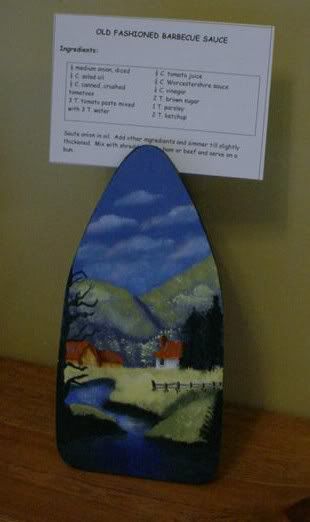 Wooden Iron Recipe Holder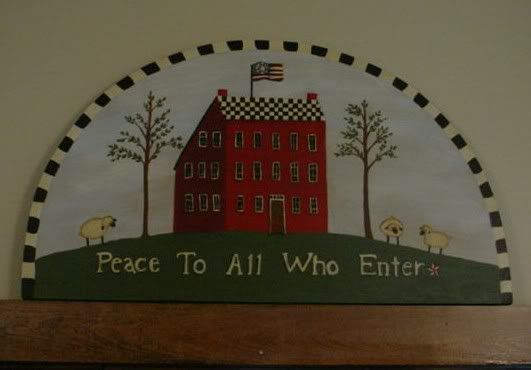 Door Crown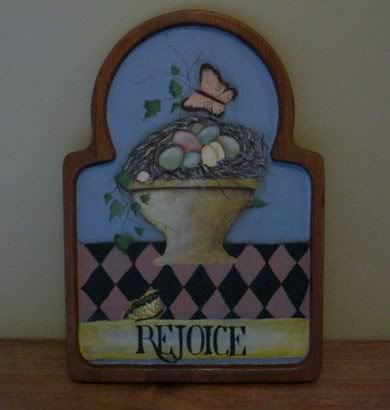 This is painted on some sort of cutting/cheese board I picked up at GoodWill...please don't look at the uneven "floor tiles"...I had to adjust the pattern to fit the surface...and I didn't do a very good job of getting things even :( My excuse for things being uneven and crooked is always "It's primitive" unfortunately....this piece is NOT.
Happy Painting,
Diane