Full Kitchen Reveal...lots of pictures!
Hello~I thought I'd go ahead and post the pictures to of our kitchen. This is new construction and we moved in back in early March. We planned this build before I found this amazing site. Knowing what I know now from reading the posts here on GW, I would have made a few changes, but we are very pleased overall. (Some of you may have seen it when I showed my BS last week, so sorry if this is redundant).
The kitchen measures approximately 21' wide X 15' deep. The ceilings are 10' tall. Cabinets are custom built. I hope you enjoy and feel free to ask any questions you may have, and thank you for answering mine as we progressed.
The island is 9'-2" x 4'-8" The granite, which we love is delicatus juparana.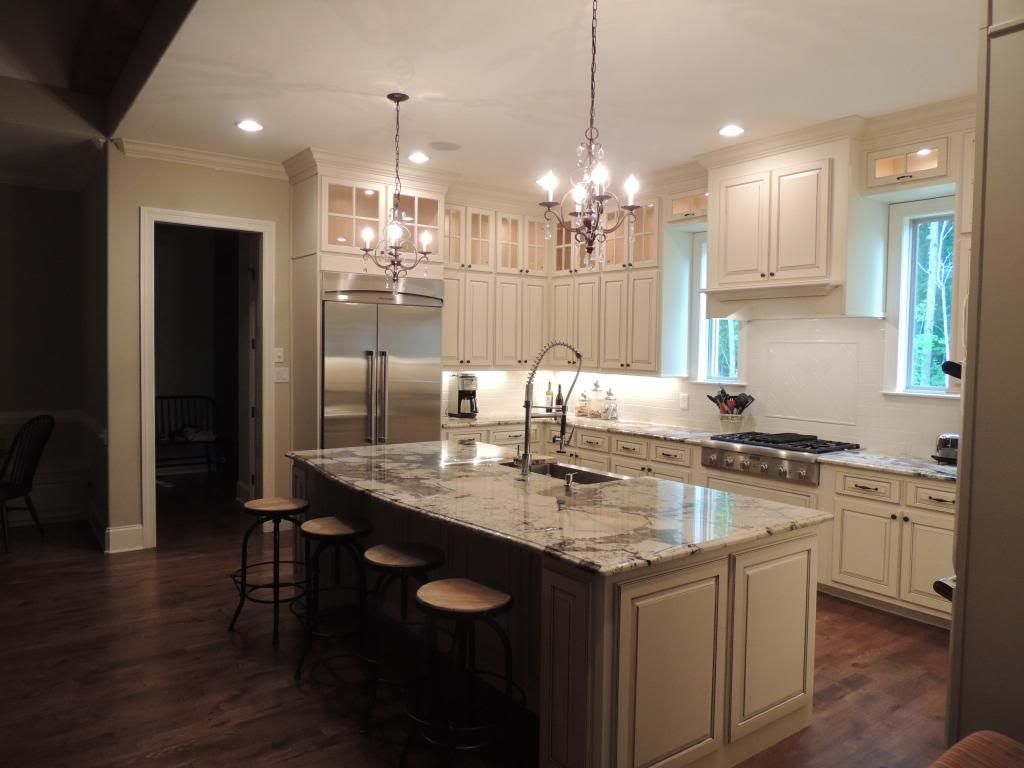 Another view
The floors are site-finished quarter and rift-sawn white oak stained in 'spice' color, I forget the manufacturer. The distance between the cook top and sink is wider than what is usually preferred, but we love it...lots of room to maneuver and great for entertaining a crowd. It's 56" wide.
We went with the 'package' of Thermador appliances. Dual Topaz dishwasher (LOVE having 2 of them!) and a 33" Krauss single-bowl SS sink. I need to find better outlet covers, ones not so wide, and possibly not white...looks a bit odd.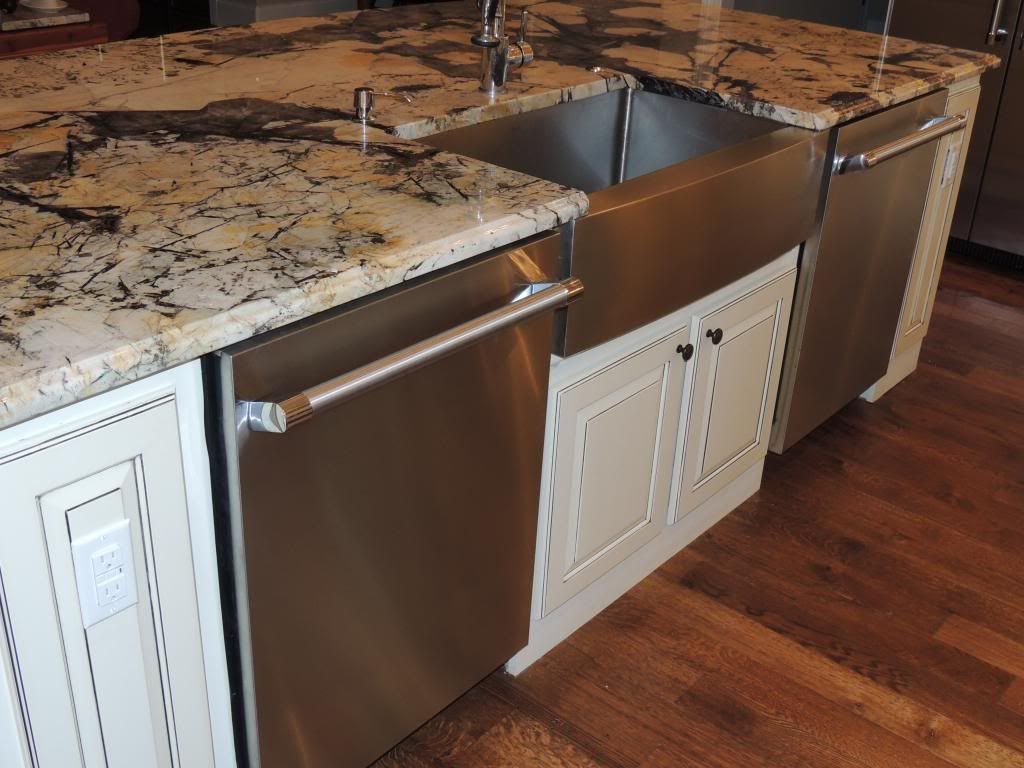 Alsoi went with a Krauss faucet. I love it, my wife thinks it is a bit too large. For the price, $300, I feel it is a good deal and looks fine. We wanted something to stand out and give some height on the island. The Waterstone we liked was just too much money, maybe we will get something different down the road. The soap dispenser needs to be longer, and this one leaks....so 0 stars for it! Also, there are drawers inside the two sets of doors on either side of the cook top. Looking back, I wish we had just used regular drawers, but we may elect to do that in the future.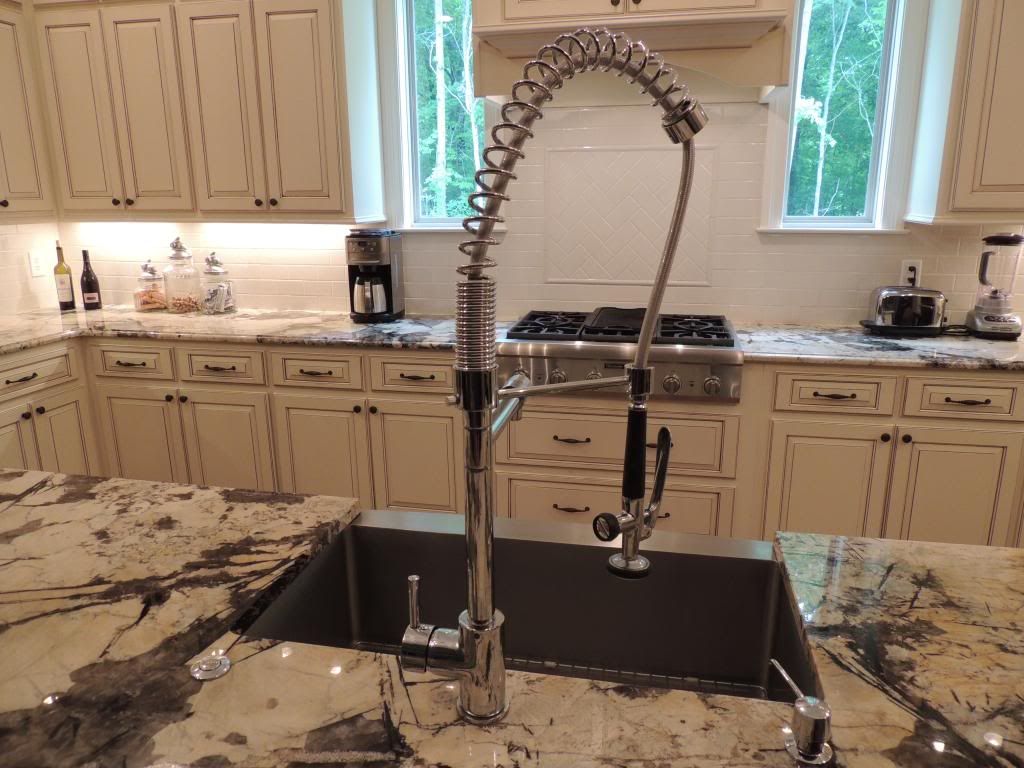 The double ovens work great and are accurate with the temperatures, I have used 2 thermometers to verify this. The microwave is huge inside, but a handle would be better...there are constantly fingerprints all over it...having 4 kids doesn't help!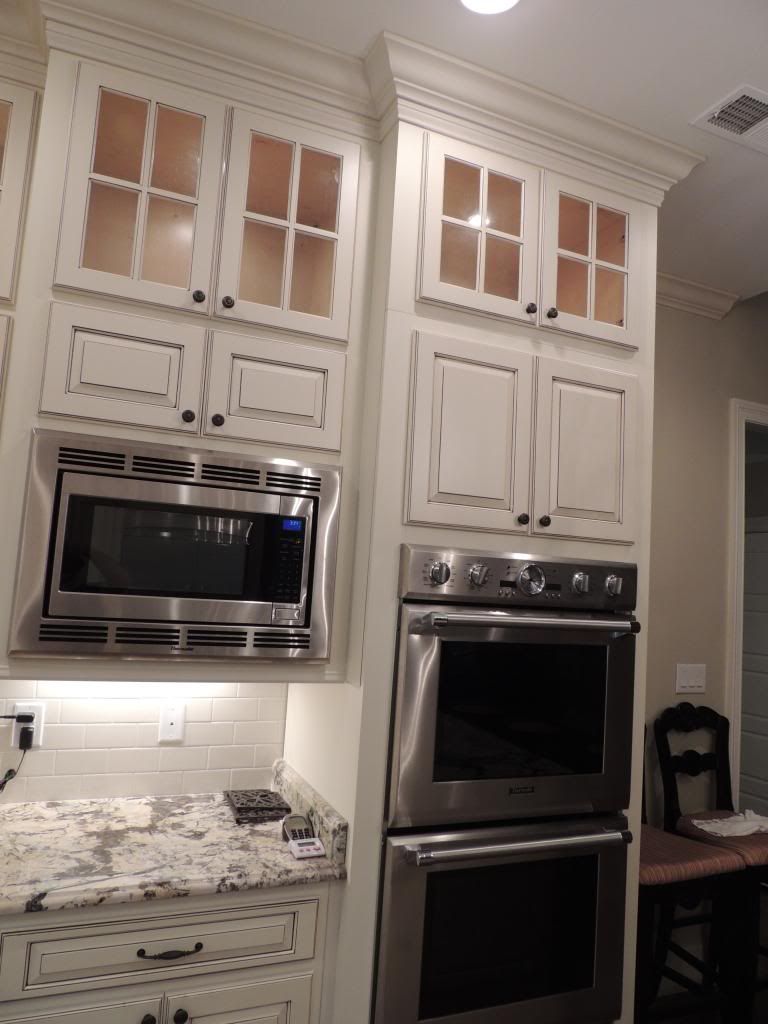 Storage on both ends of the island and the back as well...we like it! No knobs on either side, we don't want to 'catch' them as we walk by.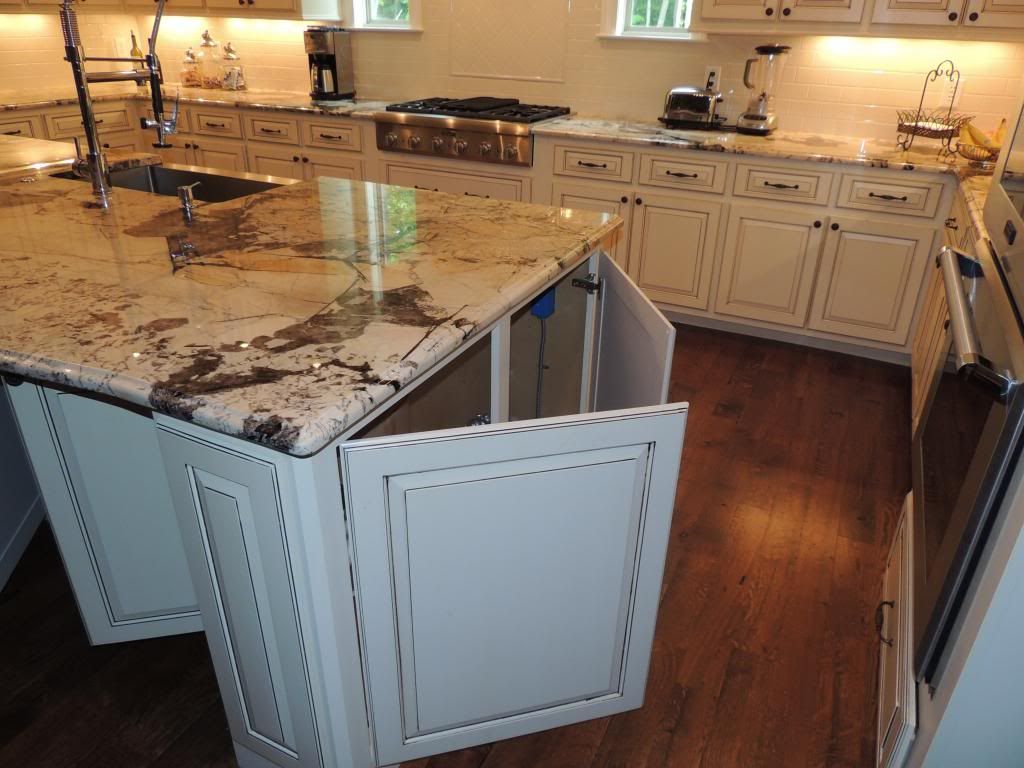 Different pulls up high for the small glass-fronts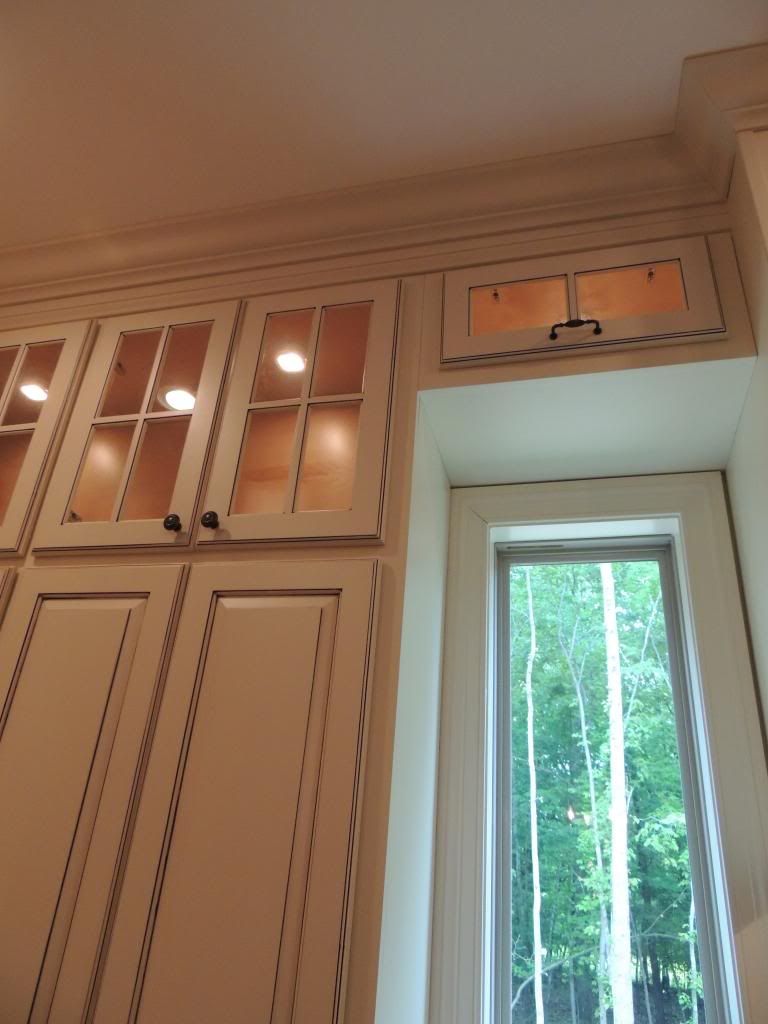 A good look at the granite island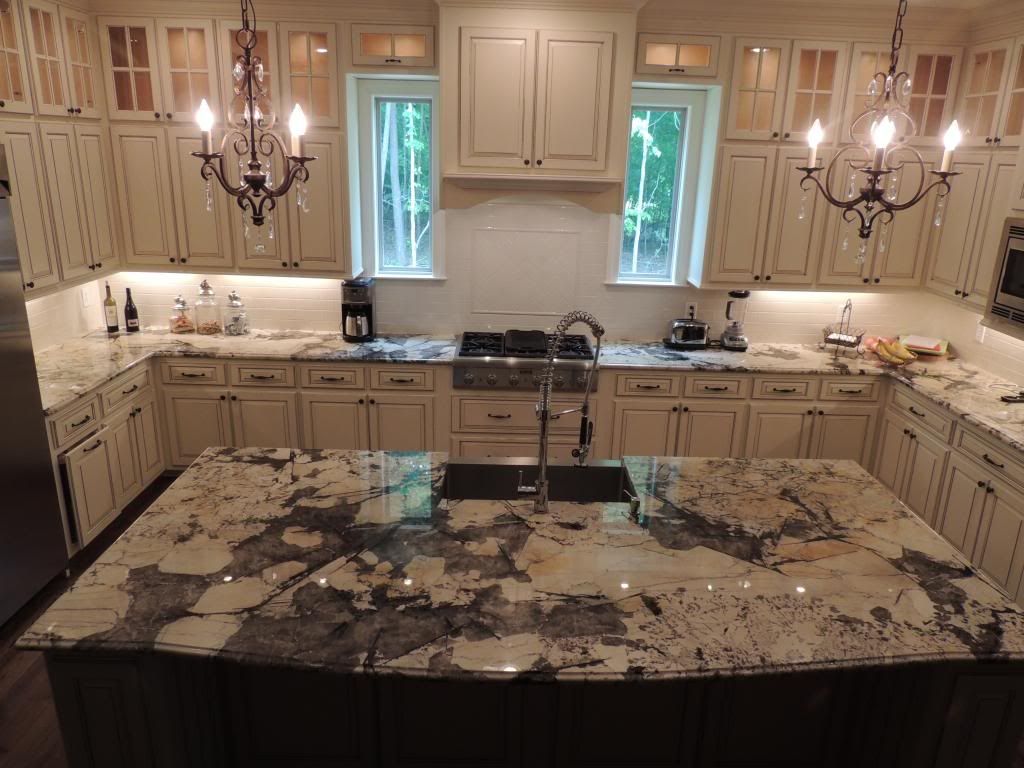 3 x 6 Henry tile is bone finish...color is off in picture, but we like this tile
A look at the BS. 36" Thermador cook top. PS...that is a Lodge griddle/grill, we love it and it gets used nearly every day. Best $45 dollars spent in a long time. 600cfm hood from Thermador.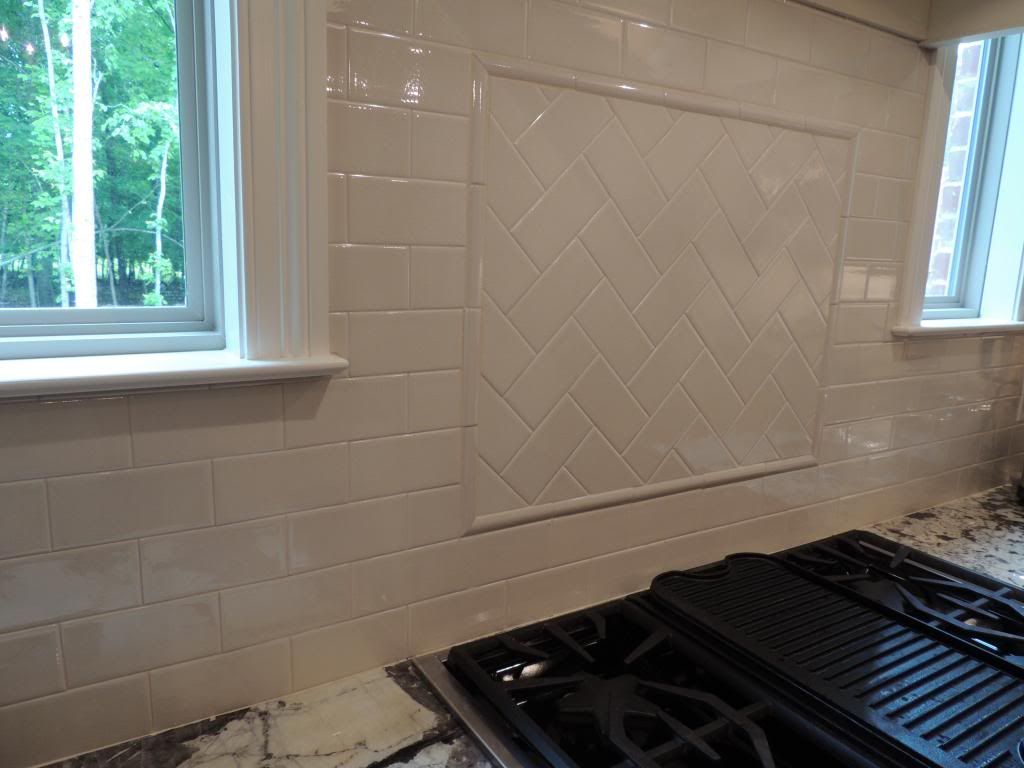 42" Thermador fridge, no in-door ice, we have another fridge in our nearby laundry room. Again, very happy with this refrigerator.
A few more...just for fun!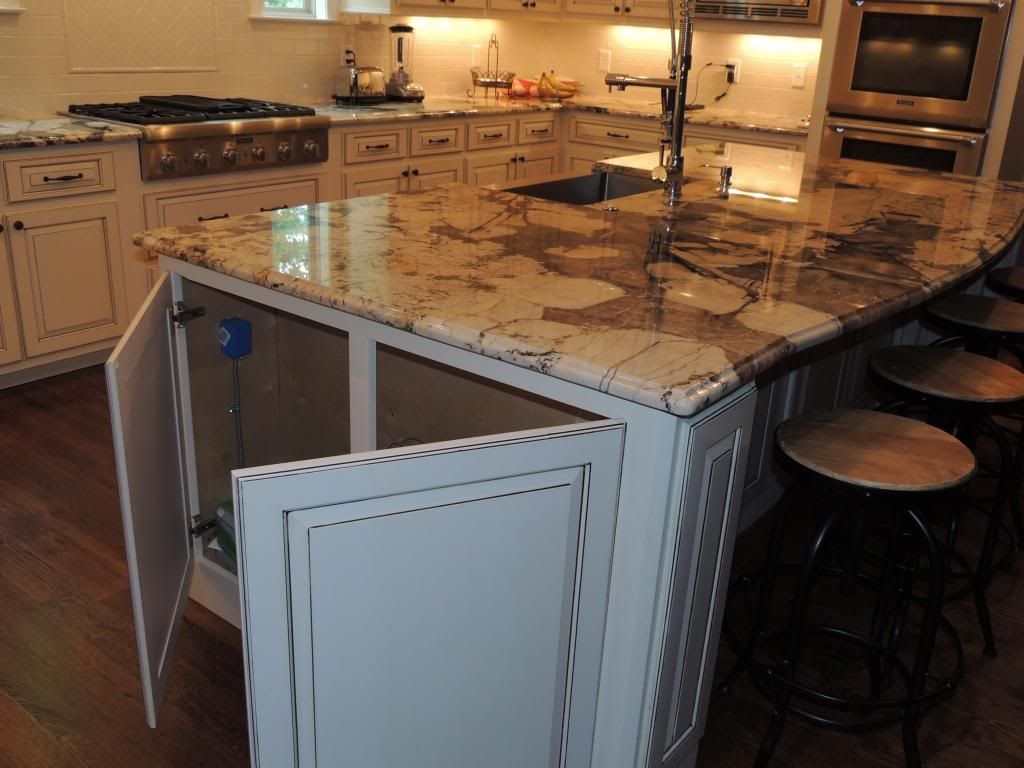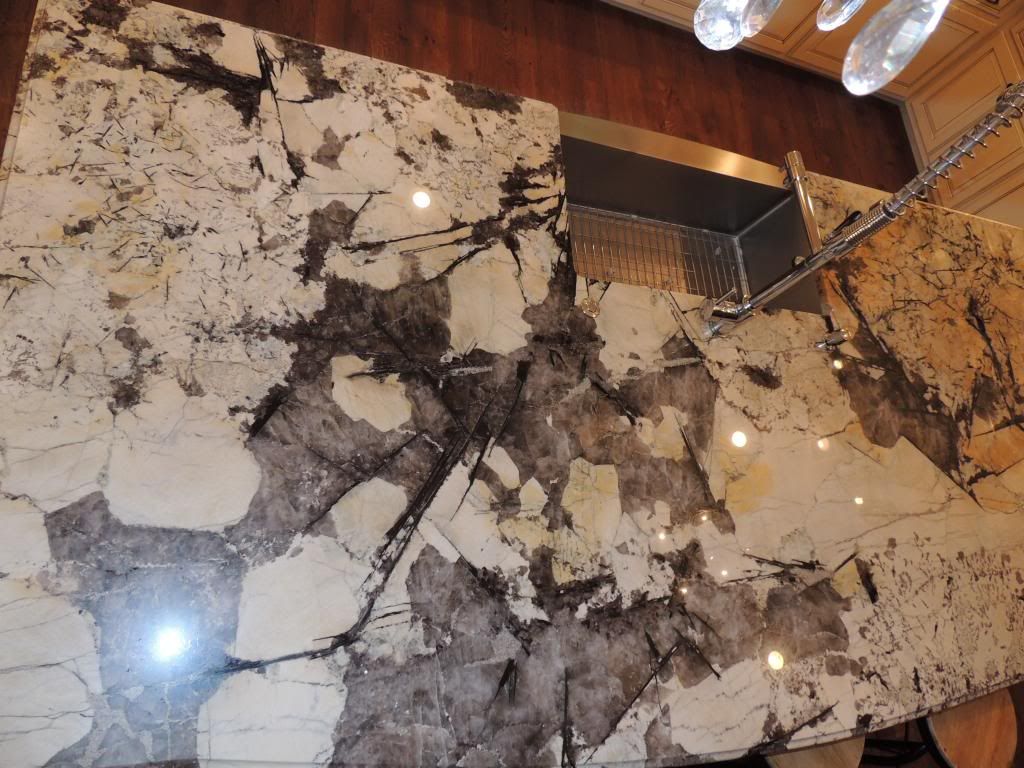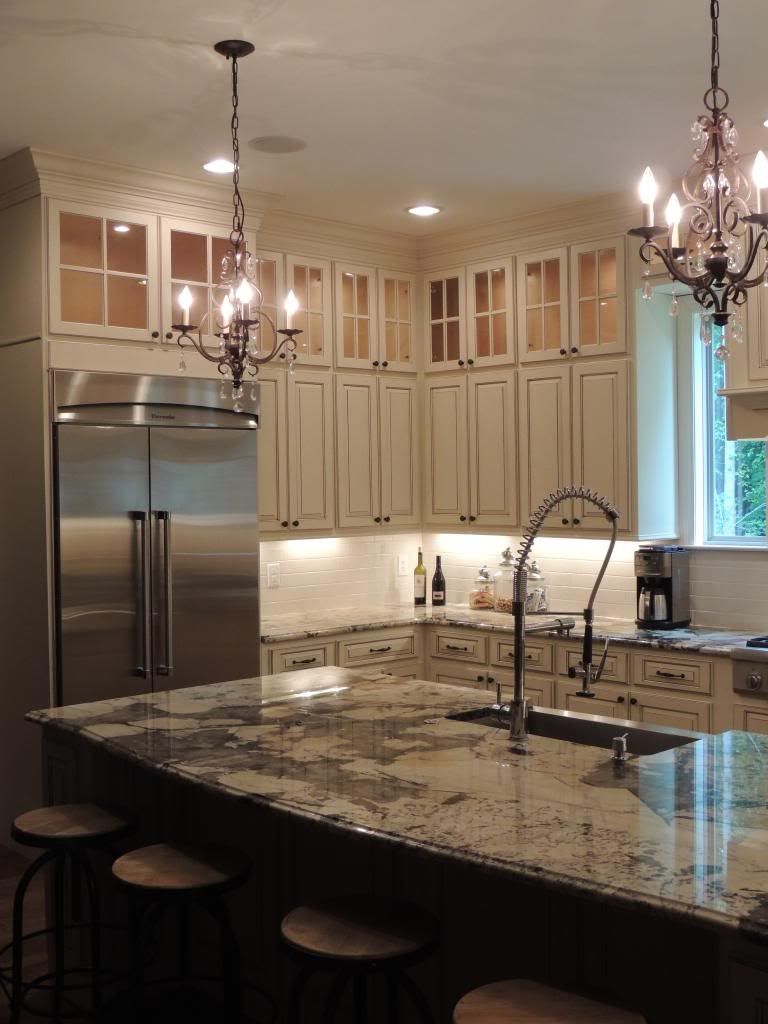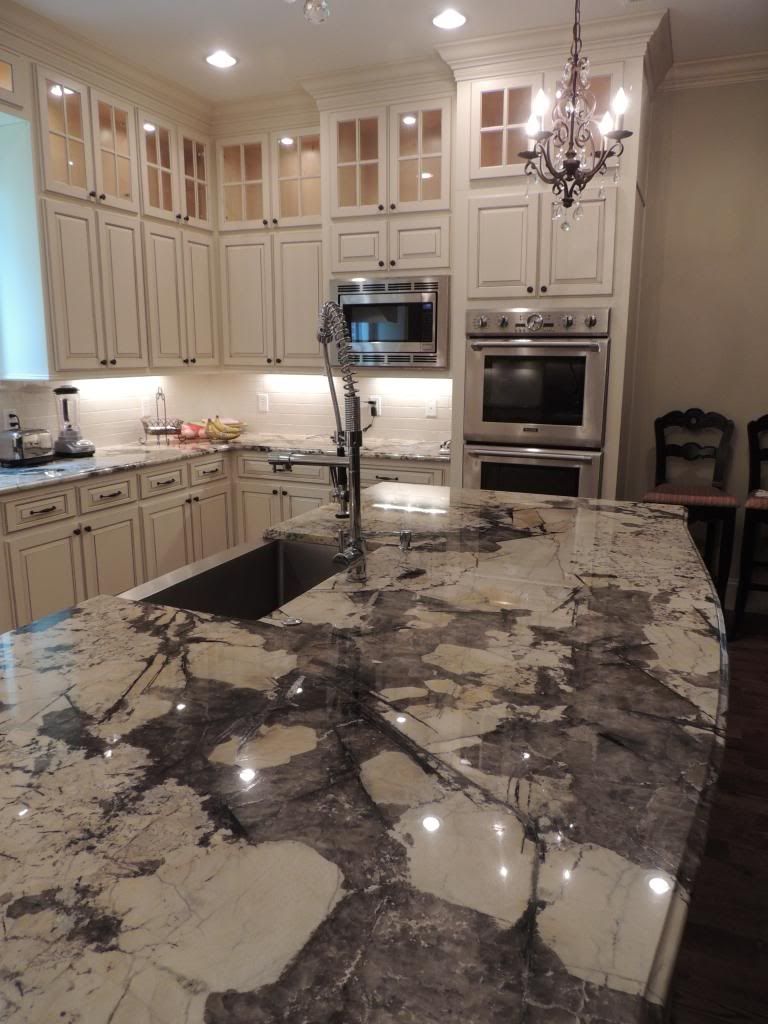 I hope this helps someone, and I figured I'd get some pictures while it was relatively clean! Have a great day!