Fall House # Plaque I made.
donnas_gw
January 20, 2013
This is what I call my Fall house # plaque that I made last year. I made stencils of the maple and oak leaf using small pieces of foamies. Foamies do work great for making your own stencils!!!
This is what I am now trying to make using a snowflake stencil.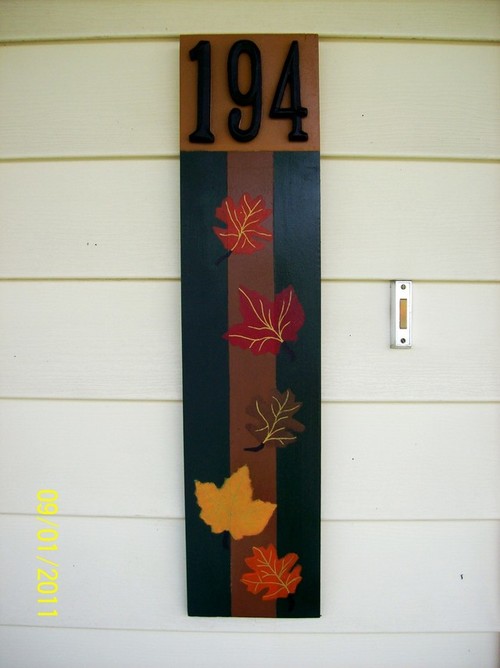 This post was edited by donnas on Sun, Jan 20, 13 at 11:20