Faux stained glass project
This is what I was asking the ? about extenders for, had done a small one years ago, and always wanted to try it on a window, of course I got in a hurry and the green gluepaint must not have been dried because it ran when I glued on the tissue paper! thought I would show you anyway, going to redo it when I get the paint extender, the glue paint might be okay for small things but I am not to happy with it, the extender keeps the color, but lets you blend in different shades, the glues drys to the middle and carries the color with it.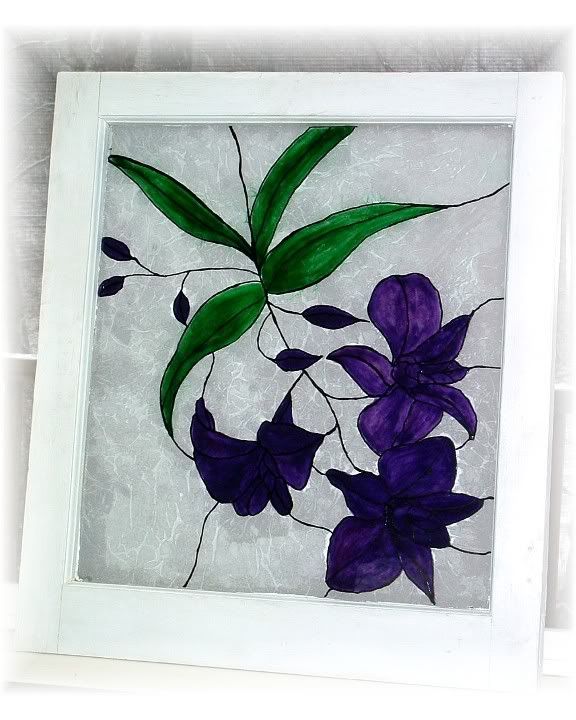 Close up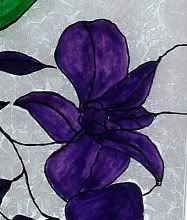 I love the look of the tissue paper on the back, had this project to that point, useing the extender and messed it up!
anyway what do you think of the idea?
oddie