Please Vote: Beam and Trim Stain (w/sneak peak wip)
We are making progress on our Kitchen, and thanks to GW, it is coming together beautifully (and I love love love it!). Our cabinets were just installed: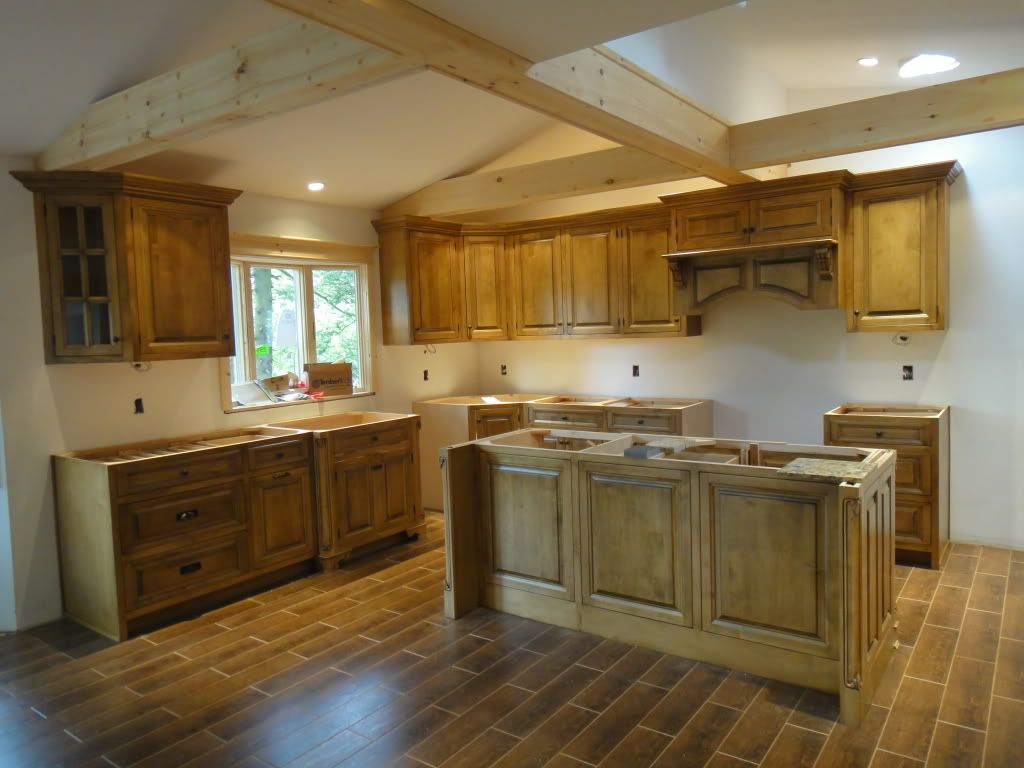 This picture shows the cabinet color better, its a medium brown:
Now we have to decide about staining the ceiling beams, window and door trim. Can you please vote what you think would look best:
A) Stain beams, doors and window trim to match cabinets (note that cabinets are glazed and I am not sure if I would glaze beams, trim, etc.). Cabinets are maple with autumn stain and vanilla glaze. The beams and doors are knotty pine; window trim is pine.
B) Stain beams darker, in tone with the floor and stain windows and doors to match the cabinets
C) Other idea? - please explain
Here is a pic from Houzz with beams stained to match the cabinets, but I don't want the window trim to be painted:
mediterranean kitchen design by san francisco architect Claudio Ortiz Design Group, Inc.
Or we could stain the beams darker to be more on tone with the tile floor; however, I do not think I would want the door and window trim to be stained dark.
We also need to stain the fireplace mantle which is in the kitchen room. This is the stone around the fp (the upper portion, multicolored):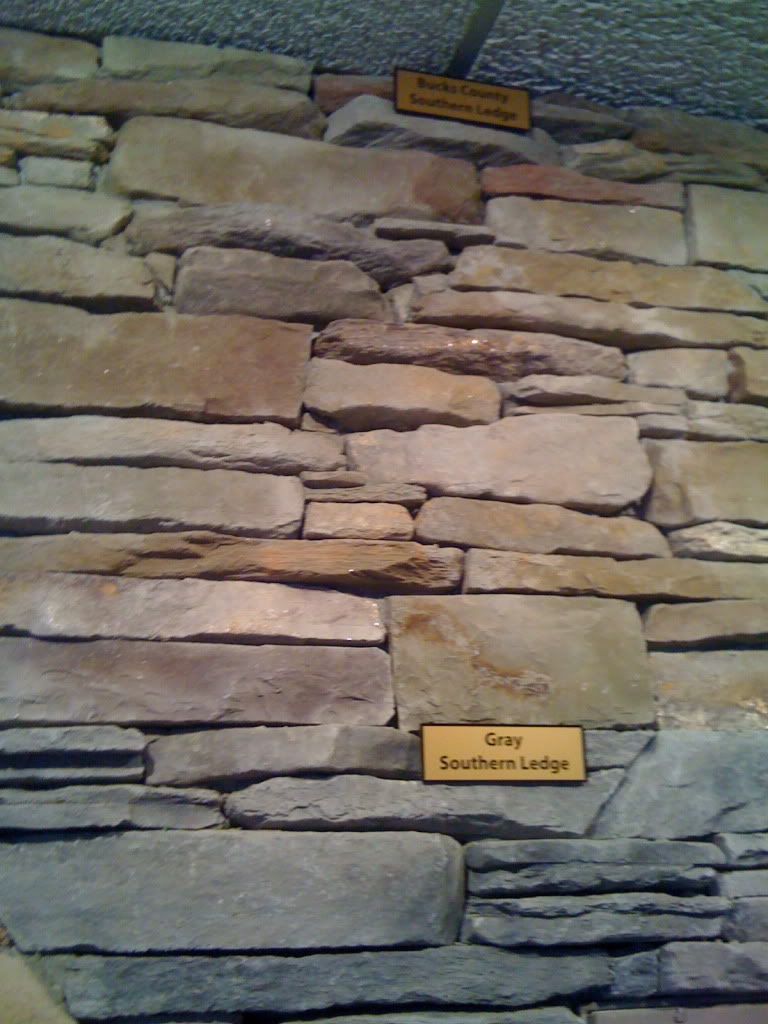 We decided to go with Colonial Gold granite countertops (decided soapstone would make the room too dark).
I appreciate all the feedback from GW, you're the best!