We painted our bottoms!
Cabinet bottoms, that is. Before: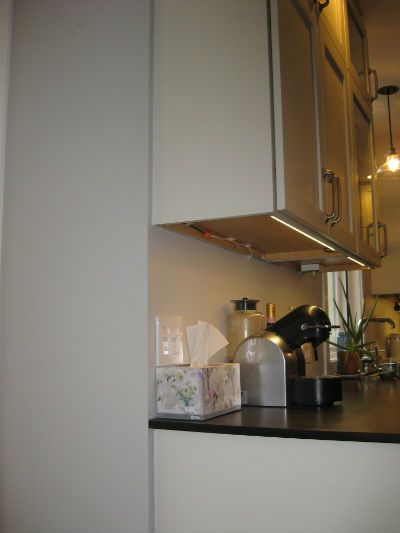 After:
I was fretting about how difficult it was going to be to make the view from the dining table more aesthetically pleasing, but got the good advice from wise GW folks that painting might be all that's needed (besides light rail). I'm very happy with it now, and will be even more so once we get the light rail. Thanks, friends!
(Next step: scribing that last row of tile at the top...)