small small kitchen
Hi all. I have a problem with my kitchen. its just too dang gone small... 8x10 with 2 doorways and windows getting in the way of a good layout.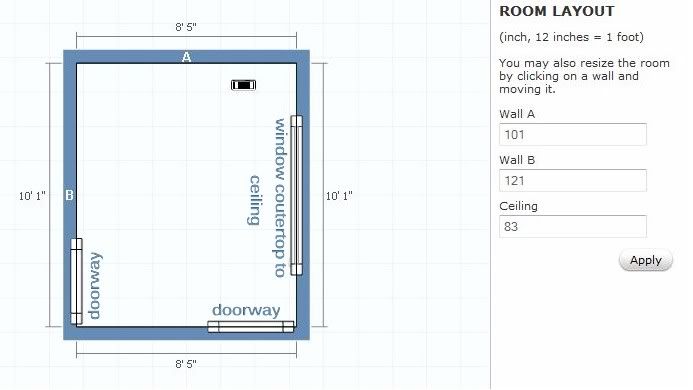 Problems:
1- no ventilation for cooking and grease gets on the ceiling and the fridge is also now covered in rust spots. also everytime water boils the smoke detectors go off. cabinet over stove is too low to put a vent hood
2- fridge is probably too big for the kitchen
3- not enough cabinet space and no where to keep all my pots and pans
4- kitchen feels like a maze! when my dad comes over I have to move the metal shelves so he can get thru with his wheelchair
Proposed resolutions:
close off the window and move the stove in that spot
lay out the kitchen in a u shape (wall a,b,d with cabinets)
get a smaller fridge
plate rack in place of the two shelves on wall D
tear out paneling and put up drywall
hopefully get a garden window on wall D or sliding windows with no squares on it...just plain clear glass if I can't afford the garden window.
Can someone help with the layout? I have a guy who is going to do custom cabinets for me, all I have to do is come up with the plan.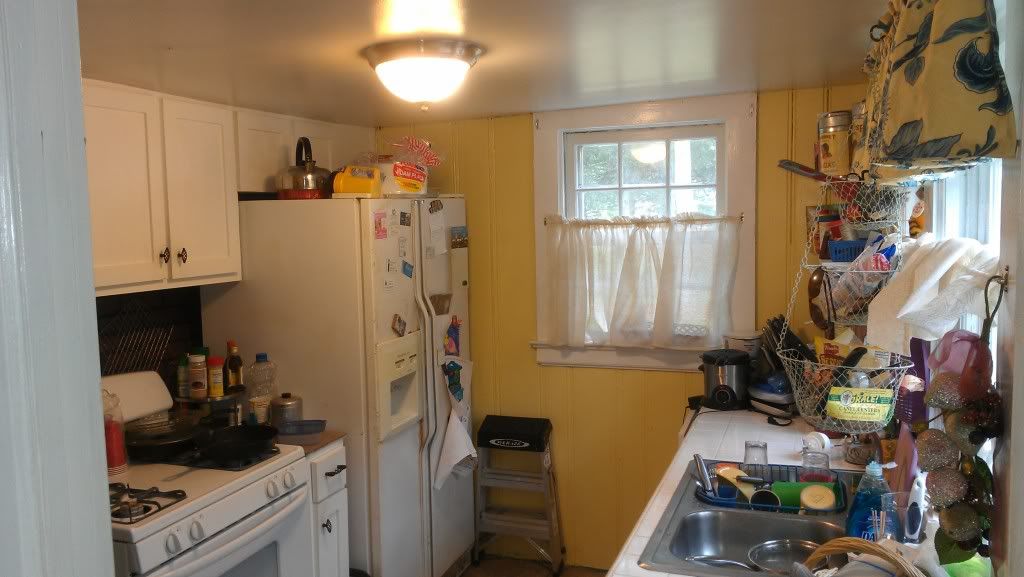 Bear in mind the ceiling height is also only 7.5 ft high