A color puzzle! I'm stuck...
Welcome back to my kitchen! This is what it looks like at this stage. Excuse the mess please... this was a spur of the moment post.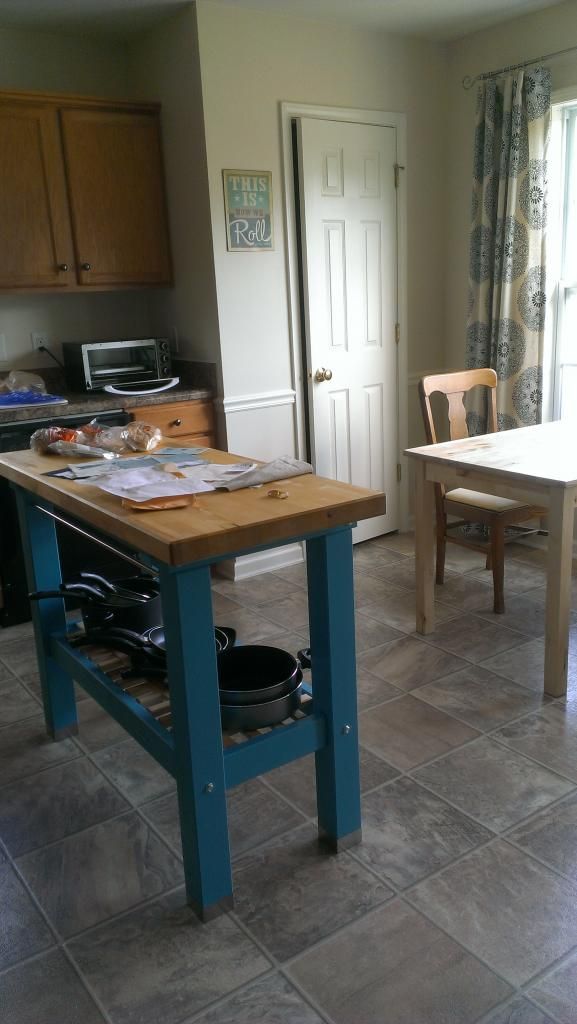 My grandmother is going to be using our old round table that doesn't fit in our kitchen and those chairs go with the set. I got 4 free chairs from my cousin that needed some work. I've repaired them and plan to paint them an off-white. I received my fabric samples for the seats yesterday and I'm having a terrible time deciding. Some of you will recall that the metal sign next to the pantry is my "design seed" of sorts. It's a greeny aqua color, rusty orange and navy. Here are my questions:
1) Which of these fabrics would you use for the chairs? I LOVE the bird fabric, but I think it's too busy right next to the curtains. The aqua in these fabrics are more blue than in the sign, but I don't think I need to be so nit-picky (correct me if I'm wrong). Remember the chairs will be off-white, although the idea of painting them navy has intrigued me as well.
2) In light of your fabric choice, what color would you repaint the island? Navy, off-white or aqua? Should the aqua be the shade that's in the sign or in the fabric?
3) Would you put a rug under the island to add some texture? I was all set to buy a dark blue and white braided rug (oval 5x8), but I think the lady is backing out on me :(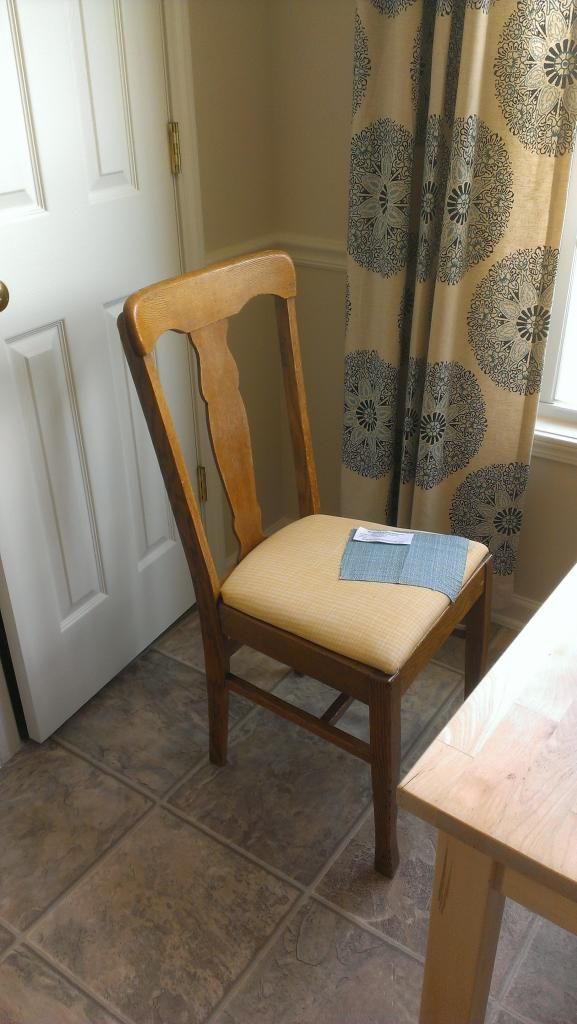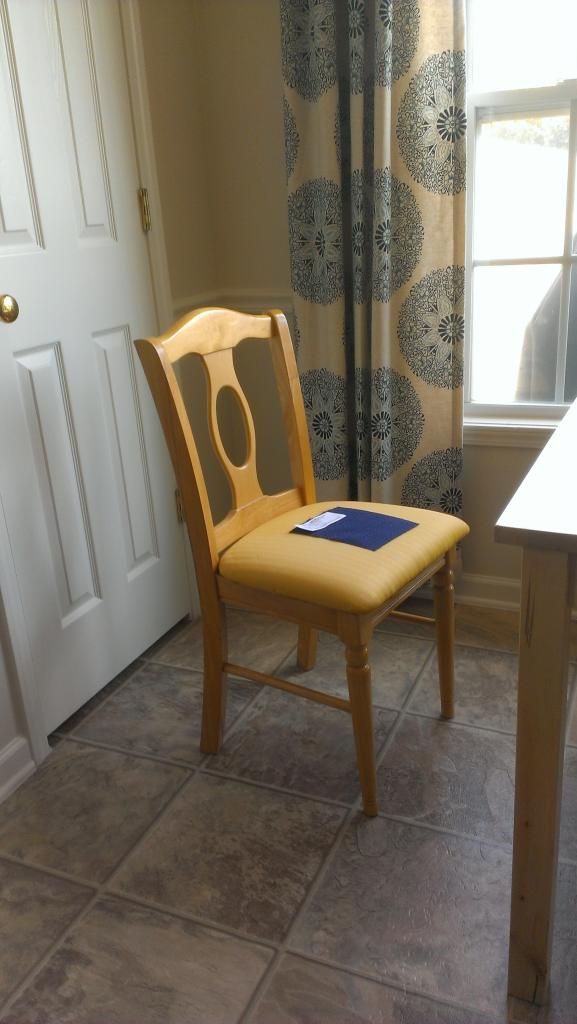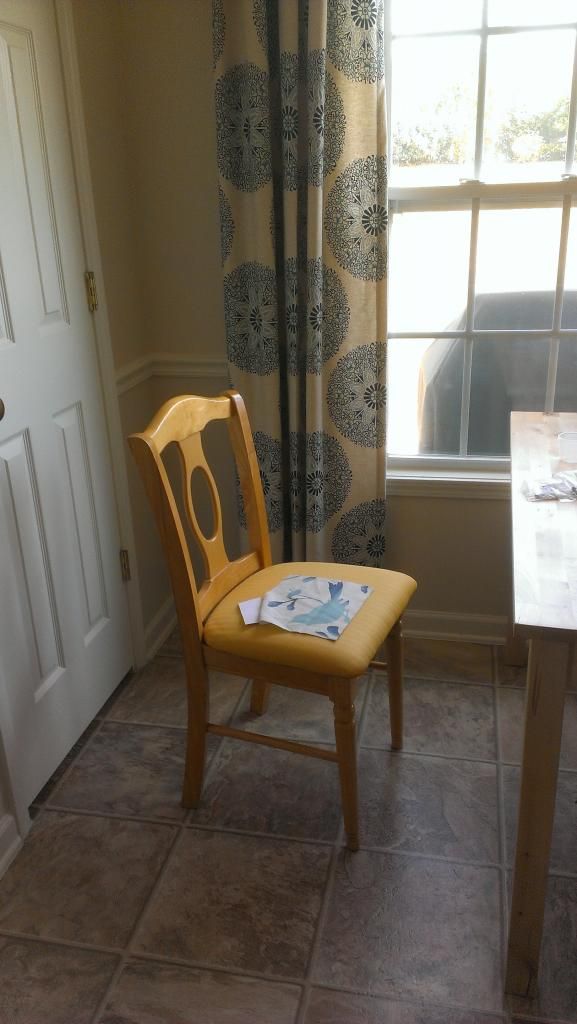 As always, THANK YOU!!!