And so the demo begins...
Hi all, I don't post here too often and do lurk occasionally. I decided to post here since my home is very small(940 sqft), and perhaps with this demo, even smaller (but it will look larger with the wall down, (I HOPE) LOL
My house is/was a 3 bedroom, now 2, which is fine with me, I am not moving till I die, but hey, I figure if one really needs a 3rd bedroom they can always rebuild the wall... LOL I am into living for ME, life is short, I had cancer and miserable chemo 3 years ago, and it has lately opened my eyes to doing what I WANT to do.. and you know, it feels really good! LOL
Here is the wall before I began, the entry door opened directly in the living room (which I hate), so now with the bedroom wall coming down, the living room will be where the bedroom was (now larger since the closets were taken out), and the dining room which was squished next to my mini-micro kitchen will go where the living room was.
Maybe one day I can enlarge the kitchen, but meanwhile the old dining room will be a small sitting area.
Excuse the exteme mess, I was testing out the idea first by moveing my dining table to the new area (the matching chairs are in another room), and I have loads of junk removed from the former small bedroom into the "new dining room to make their way into the garage (thank goodness for garages!)
Original "tv" wall.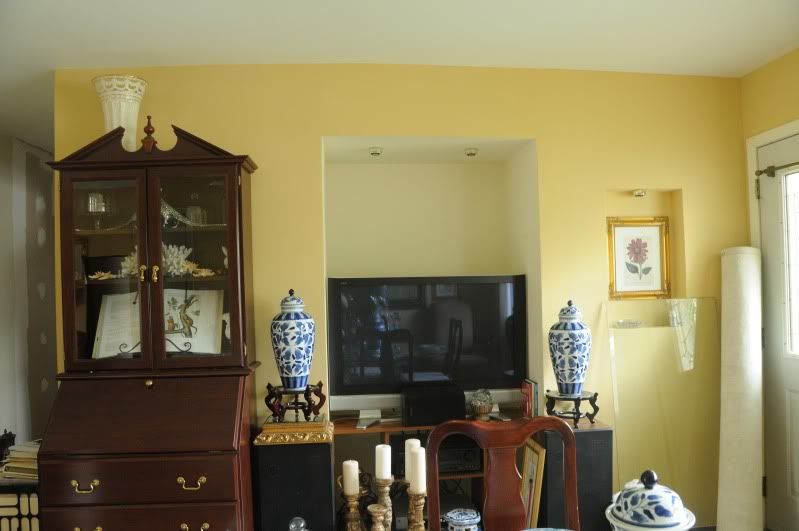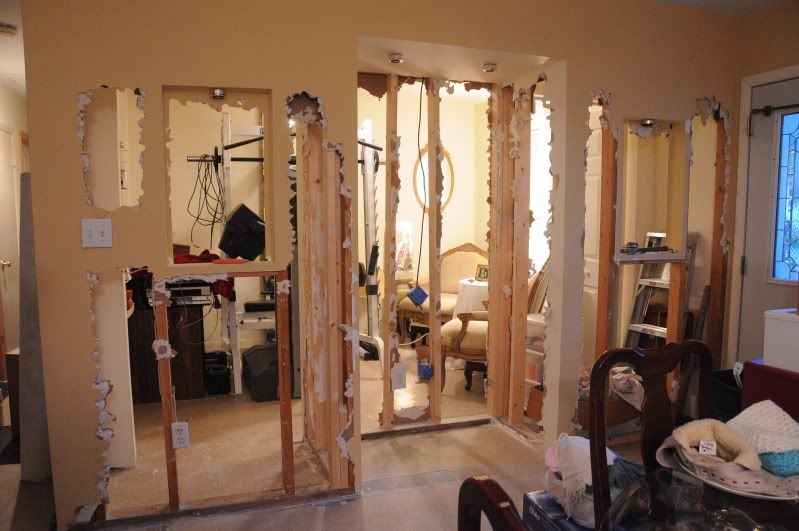 ,
This was my dining area before:
This was my living room before(now to be the dining room: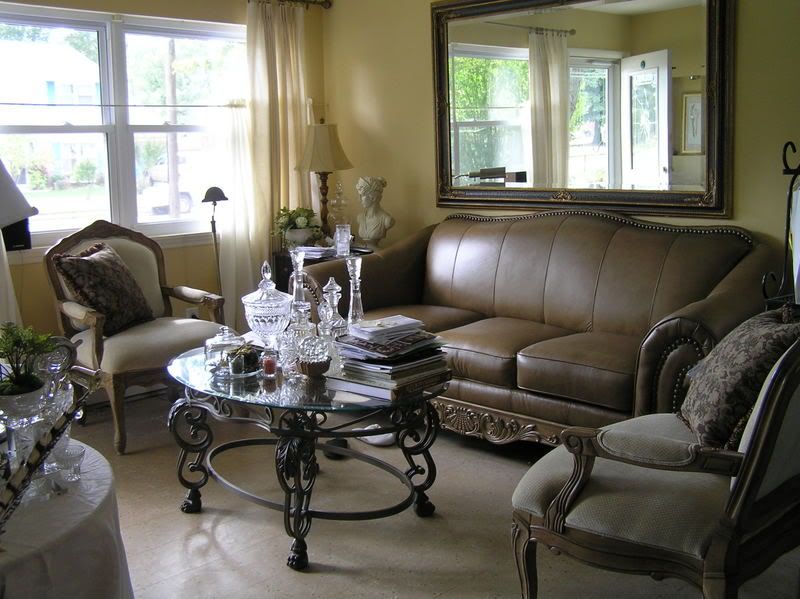 This is what I accomplished today, more drywall removal and some of the framing. This is taking me awhile since I work,(I started last week) and I try to clean as I go. I can't remove any more framing until I get the electrical fellow out to remove/move the electrics. Tommorrow being a holiday, I will be "punching out" the rest of the drywall on the other side of the wall (now I just need to get rid of the exercise equipment in the room LOL)