Do you know what this antique chair style is called?
Except for lacking the 'mouton' legs and feet, it's very similar to some 'os de mouton' chairs I've seen online. I know I've seen this style before, but I can't recall what it's called. Its dimensions are - Depth is 25"; it's 25" wide along front of chair; seat is 18" from floor.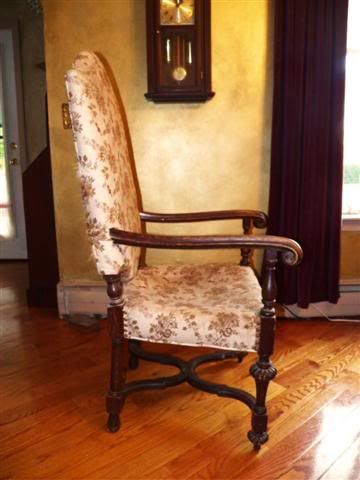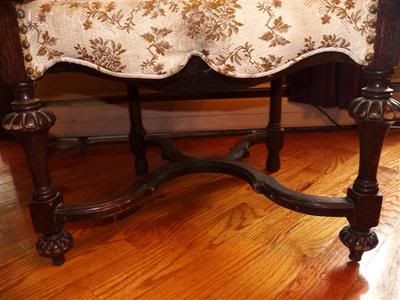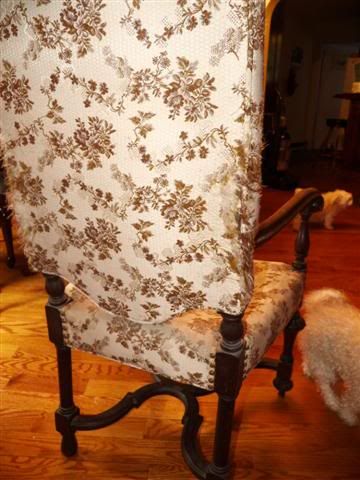 It's a bit reminiscent of this one posted at Cote de Texas recently, to the right of the fireplace.