Final KM - Small, Quartz, SS BS, Mix'd Cab & Counters
The best part first - the pictures of our 10' x 16' KM in our 1970�s split level, followed by a bunch of thoughts you can ignore if you want. :-)
The Before: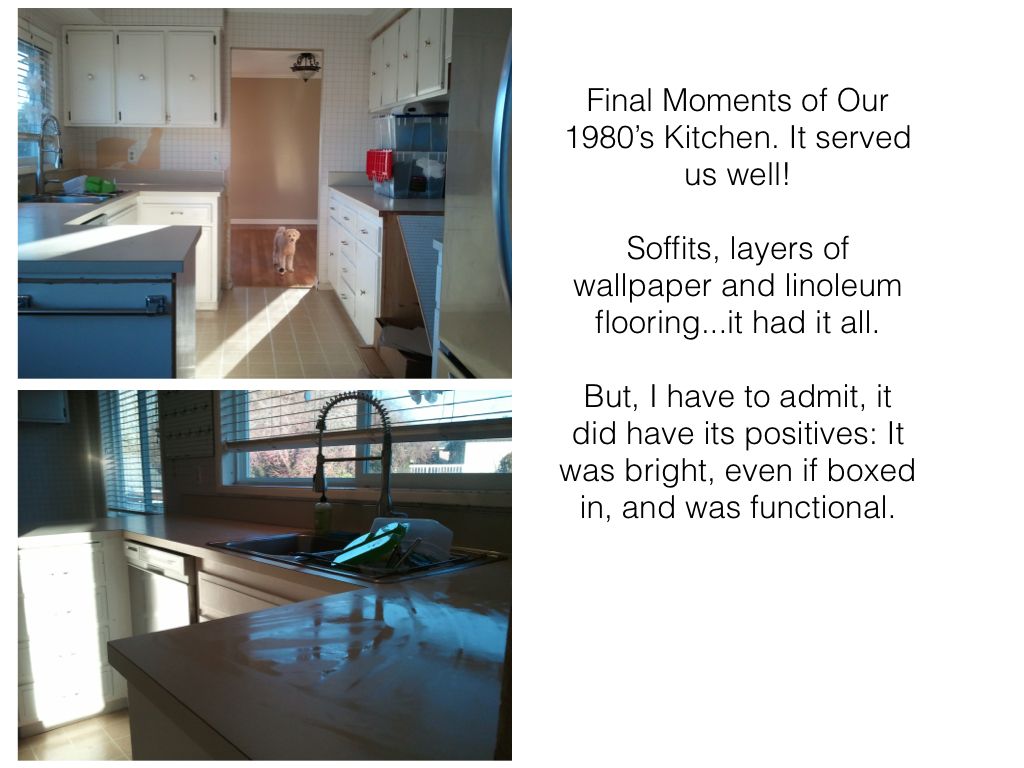 ,
,
,
And After - New Kitchen, Window Moldings & Blinds:
Overview
,
,
,
,
,
,
,
Close Ups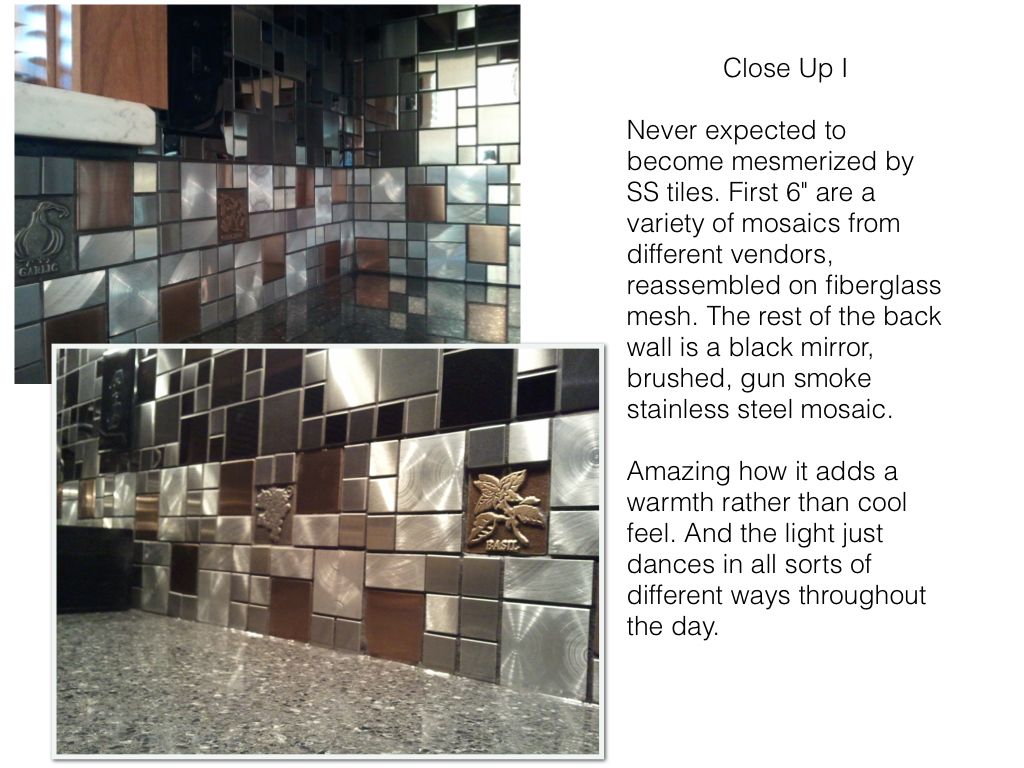 ,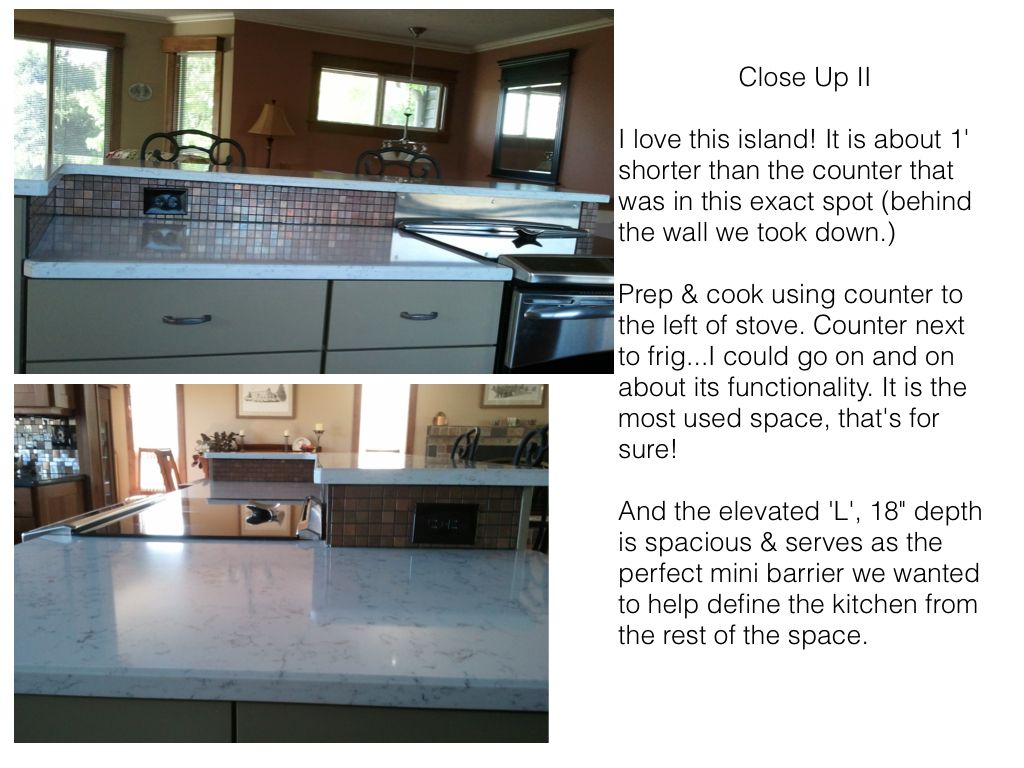 ,
,
Night Lights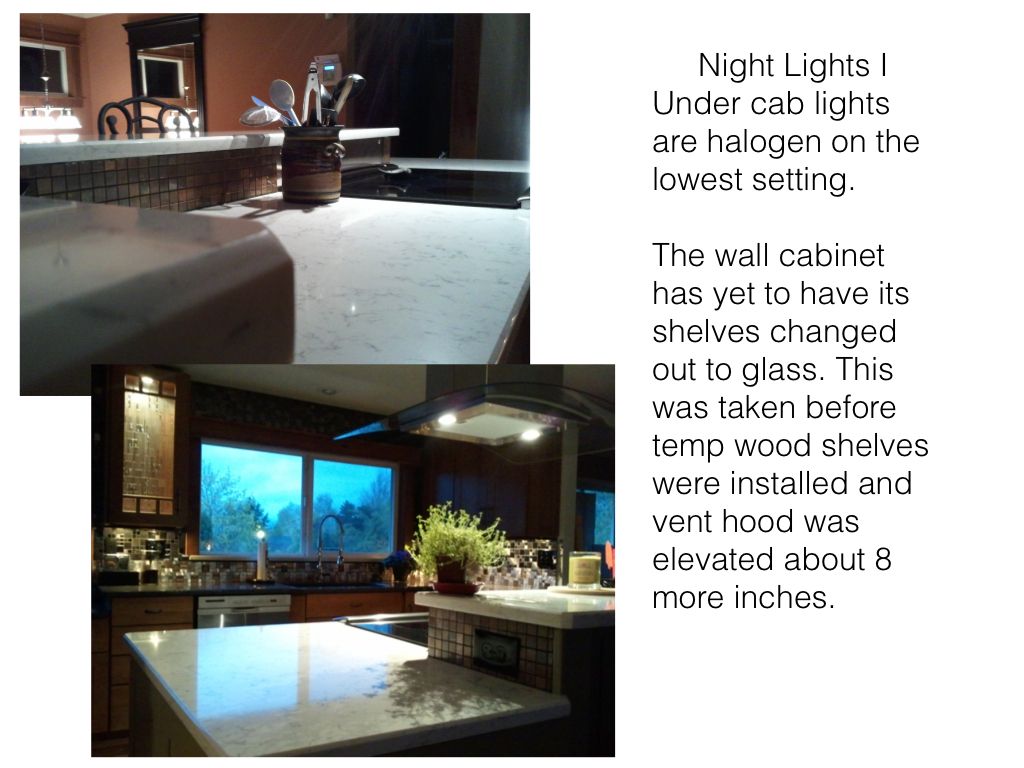 ,
,
Storage
,
,
Woodwork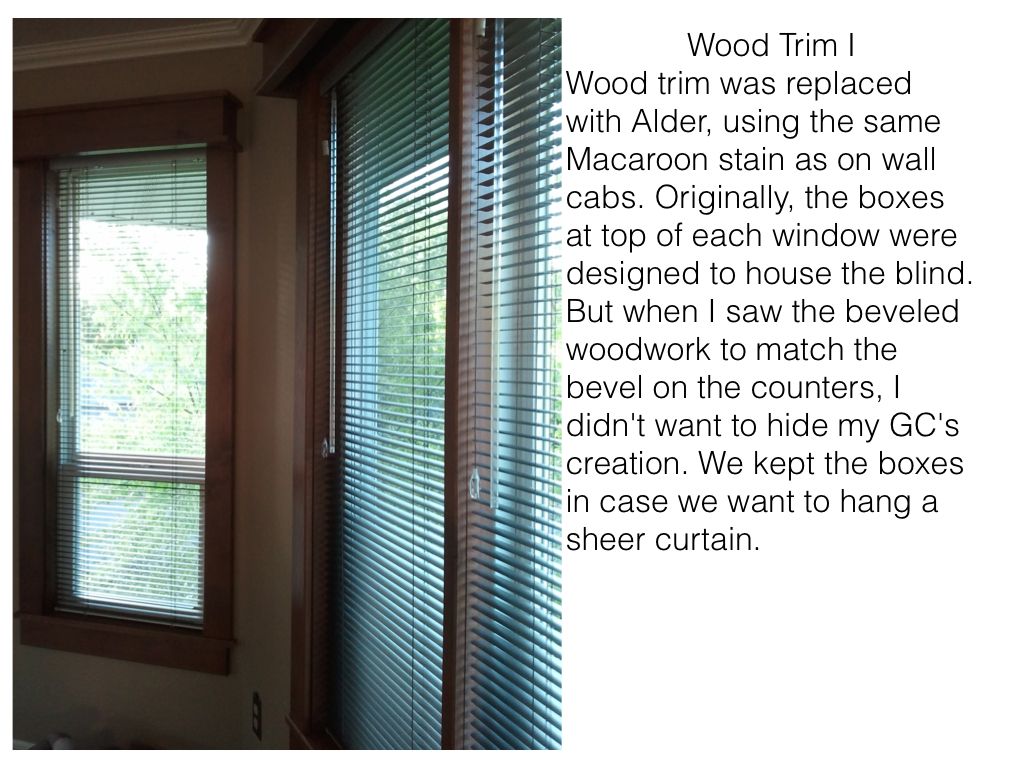 ,
,
On Being TKO & GW Grateful:
A witty post awhile back spoke of the formulaic 'reveals', before & after shots prefaced by thank you's, details, and caveats, as if our kitchens are winning an academy award or entering the show ring for judging. I forget the OP's main message now, but I remember resonating with the observation while smiling that such posts are my favorites. Everyday I jump on GW to scan for any post that includes the words "final" & "pics". And I love sharing my oohs and aahs!
Posting mine now, I get it on the poster's end too - this remodel needs an end point, even though it's never really done. It hijacked my brain, time, $; sent me into chaos and distraction, and I need to get my life back. I drove by a home improvement store last week sad that I had no reason to go hunting for a big ticket item...how crazy is that!?
But these posts are also a way to thank GWers. As I became TKO, this forum provided a solace with other like-minded obsessed people. I walk into my friends' kitchens now, and all I want to do is examine and talk about the most obscure kitchen construction minutia. They are right there with me if they lived through their remodel, otherwise merely polite until I cue to signs that it's time to contain my curiosity.
I also discovered a gold mine of technical help. I'm shocked at how many DIYers, KD & related professionals contribute to this site consisting of lots of people like me who are clueless. Design & remodeling are NOT my worlds! Thank you to all who either directly responded to my pleas for help, or posts you've made to others that answered my questions as well.
Another surprise @ GW is what I call the 'Cohort Phenomenon'. Early on, it was noticeable who among the current contributors were at the same spot, as if we are in little cohorts on the same track. A thread contains responses from those currently working on the same, infused with ideas from the cohort that just completed that task. I'll never forget the surprise & sudden camaraderie with complete strangers as we shared about our impending demolitions. It's fun reading threads of others anticipating demolition, cab install, & template day...all those major milestones that bring back (sometimes traumatic!) memories.
So here it is. I'll spare the details of what led to all the zillion little choices along the way. The biggest challenge was picking a style and going for it because I've yet to see a kitchen that I don't like...I don't have a favorite color or food or...I like them all! Quartz, granite, marble, wood, soapstone... What's not to love about each?!. In fact, my overt choice to break the 'law of 3s' and choose a different color for cabs & counters (hence 4), pays homage to my sadness over having to pick '1 thing'.
We've made lots of changes over the years, making a house lacking in charm a bit more like a home. The kitchen remodel, while not ideal in many ways, has sealed the deal...for the first time I truly "want" to be in this space.
I've named products along with the pics. How about a different kind of list:
What would I change:
Besides the location of the house and few more structural charm elements? :-): A bunch of nit-picky to unrealistic things, but practically, the bump out at the sink. I wanted variation so bad, and the bump out spoke of changing up the line. Little did I realize that it would force my sink to sit back a bit more, harder on the back if I'm not careful when washing dishes. Live & learn.
Worst design feature:
Speaking of the original architect, who puts a kitchen so close to a flight of stairs? We thought of totally rearranging everything...every possible variation, including moving the steps. We also knew we could shorten the island. None of those options worked for a bunch of those zillion reasons. We are installing a 1/2 pocket door to pull shut when lots of people might be milling about. Previous owners used a baby gate.
Favorite element:
I'm thoroughly enjoying it all - single basin sink, the bi-level island, multiple work zones, the quartz, the different colors, to induction cooking facing open space. And I did become totally possessed by all things metal tile backsplash - which was the most fun assembling. But as I said in another thread, the 3-part trash sorter. It has helped with our #1 recycling issue - the fact that our kitchen had devolved into a trash zone. Not any more!
Thank you GW anonymous posters! It has been so fun mutually commiserating with my cohort, being watched over by those who came before us, celebrating as each of us graduate, and cheering on the incoming class. And to the professionals who are always there ready to chime in - you've seen this cycle over and over, yet you patiently revisit the same topics with us newbies again and again...thank you!
Here's to graduating, never really being 'done' (you'll see me post when we begin reevaluating our current paint colors) and continuing to search for all posts with pictures!