Which lampshade should I choose (PICS)
I'm trying to decide on more casual looking lamps than my previous ones. I'v already purchased the lamp bases and like the color and feel in the room. They are a wine color, not red or marroon. I thought I'd look for pillows in wine/blue/beige. For info, the size of the base is 6" diameter, size from bottom of base to bottom of socket is 17 1/2". I would prefer to use it with the harp like this:

I purchased two different kinds of lamp shades and I have pics below with my new drapes. Note that the plastic is still on.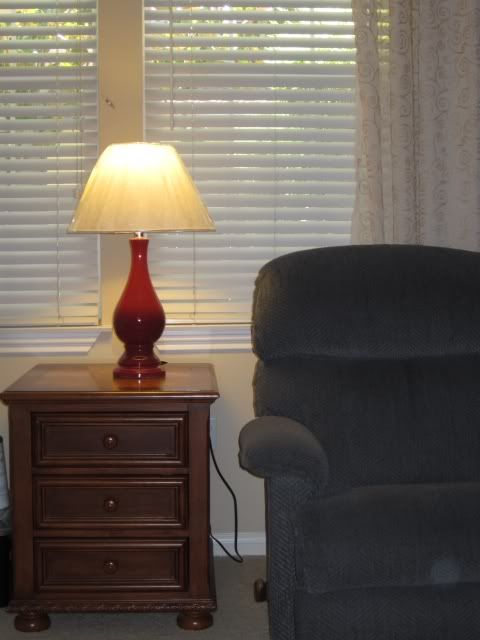 "Soft white, top 7" diameter, bottom 17", slant height 11".
Lampshade A w/drape and wall color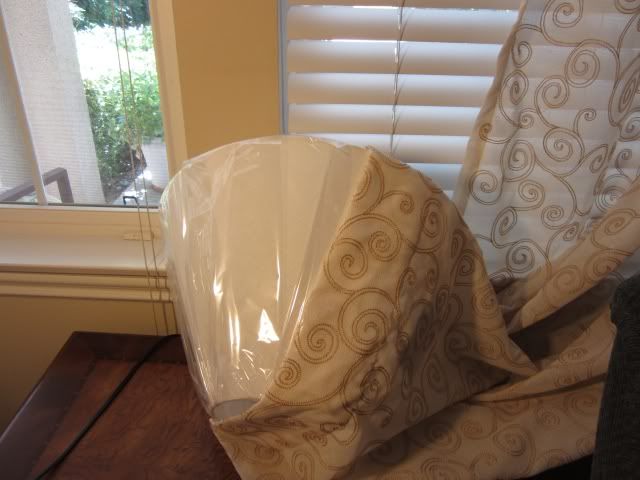 Lampshade B
"Taupe, top 10" diameter, bottom 16", slant height 11".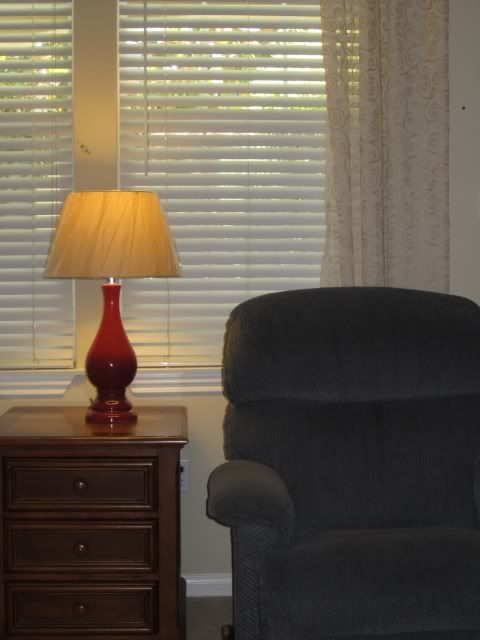 Lampshade B w/curtains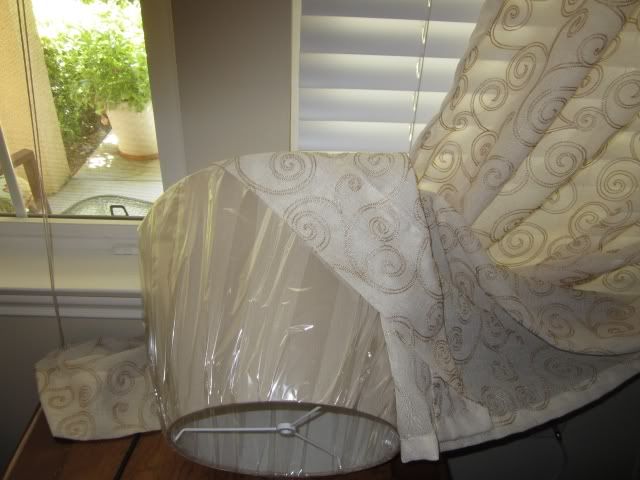 I have two identical lamps above that I will be replacing the more formal brass ones with. Do either of the above work, and can you help me choose?
Here is a previous link with the room layout. Most of the changes made are the addition of drapes, a wall photo gallery of family photos (oh my!!!), and blue and white faux hydranges in the tall green vase. My sofa color is a little lighter than Lampshade B.
Oh, one more thing. The piece between the socket and lamp is silver. I don't mind changing that to black. We are also going to change the socket to a 3-way for more light.
Here is a link that might be useful: Previous link w/more room pics