Excited!! TS finds....
Had to show ya'll what I found at the TS today!! I think I spent about $20 on everything.
Picnic basket that I plan to paint the top, I'm going to take the apple off and make that thing into an earring/necklace holder for my DD, love the flag in the heavy wooden frame.
Little Americana doll, tray in the background haven't decided if I'll leave it or re-paint it, the bags have misc little snowmen and angels in them that I'll paint for my mini tree next year, picture frame and a few books.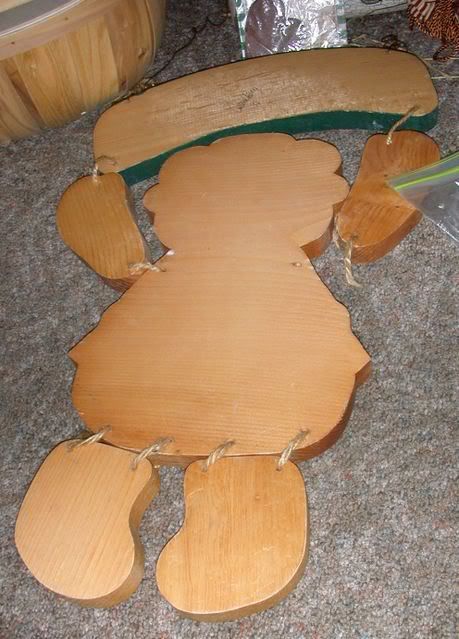 Don't know what this will be yet.
Got the fishing basket for my mom's den, got that Americana basket for $2 and it had the original tag on for $39!!, that viney thing was new in the bag(took it out so you could see it better)is a multiple pot hanger, then a little sign hanger, and the mini radio flyer (it's heavy)$2!!
And lastly this thing is probably a pot holder, but I put my red wooden bowl full of potpouri on it instead.