Need Suggestions for Master Closet Layout
We're downsizing from 2 6'x6' closets, into one closet that's 7'x10' and trying to figure out the best layout to maximize storage potential of the closet. Any ideas or suggestions would be greatly appreciated.
Here is the layout of closet, the stairs cut into the back corner and we've yet to come up with a design solution to work around it. Ceilings are 9' high, sorry if the 3d rendering is hard to figure out it was just designed in a small home building program to help us visualize the space.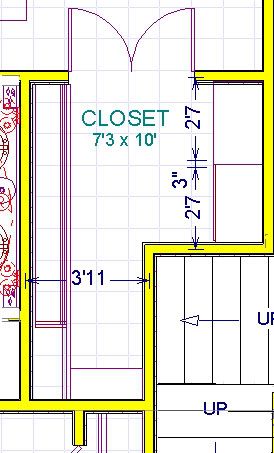 This is what we've come up with, Drawers and shelves in the left corner, shoe shelves against the very back wall.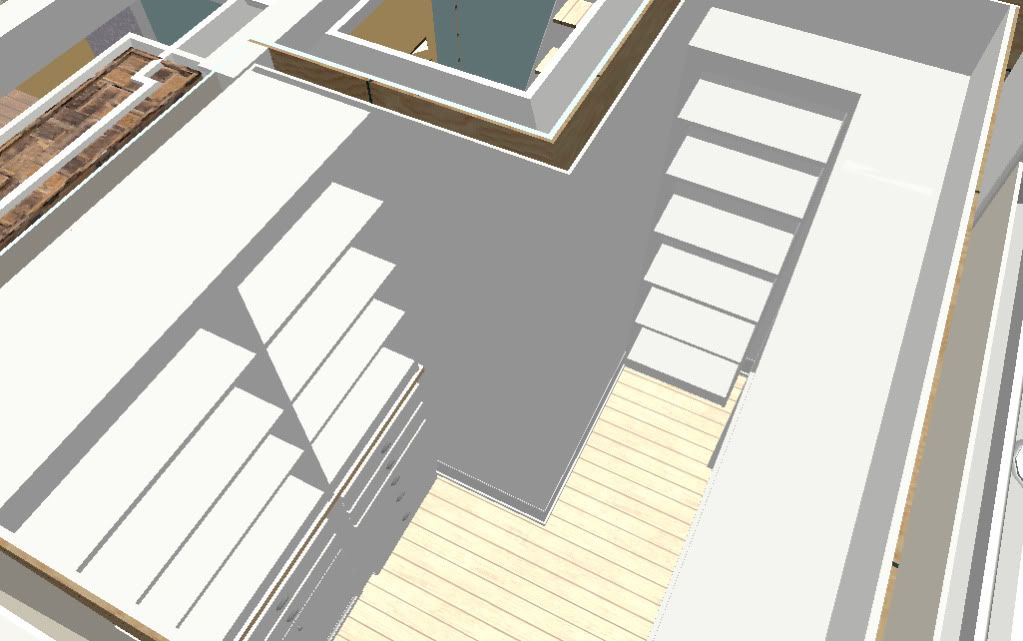 Opposite side of closet would just be rods. Again any suggestions would be great.