Changing to new pendants... Help me choose! Thanks!
Thanks to everyone for your feedback on another thread regarding my island pendants. I have decided the ones that are installed are much too big. I plan to change to different ones. Luckily, the light shop I am working with is more than happy to change them out. The first pic is of the kitchen currently. The second pic is the pendants I am considering. I shrunk them all to the appropriate relative size in the space. The ceiling is 12', and the island is two levels. The table height section is on the left. The overall width if the island is 14', and the counter height portion is 12'. If I go with one of the smaller lights I will use three of them. Let me know which one you think looks good in the space and why. Thanks in advance for your input!
The kitchen currently...
Proposed lights...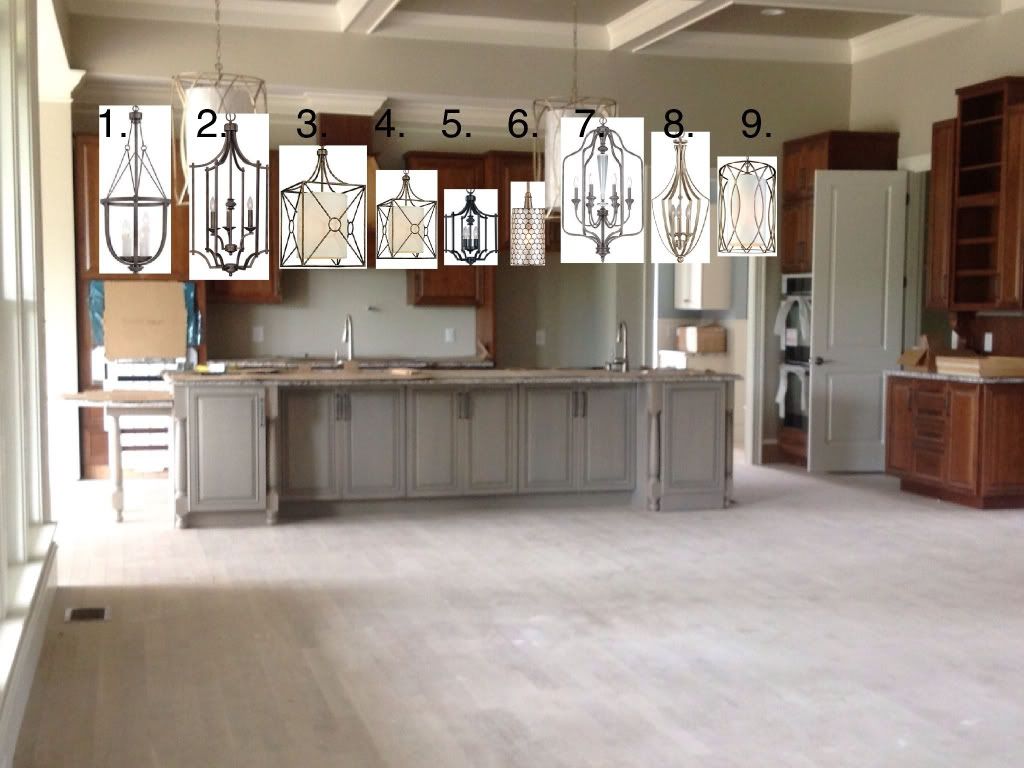 Adjacent breakfast nook...
Looking back towards family room...