Venting outside
I have been looking at hood/venting threads all morning and I'm still woefully confused!!
I'm moving the range to an outside wall. So no matter what I get - internal or external blower - there will be something on that wall outside, right? (I think I'm confused b/c I've never had anything but recirculating so hood does not equal "exterior presence" to me)
And we have a second story, so I can't vent through the roof (or, I don't want to b/c it will be $$$)?
Our deck is outside the wall and I would want to keep the venting as unobtrusive as possible. Does all that point me to an internal blower (b/c external are huge)? I'll have a 30" range and I just do basic cooking - no inside grilling or woks or anything.
Lastly, if I get an under cabinet like this, I only need that, right?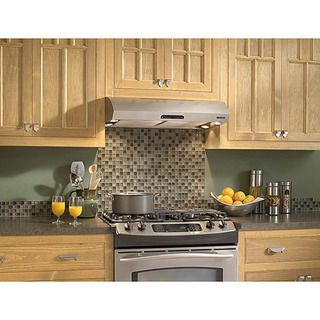 If I get some sort of mantel/wood chimney like this, I'll need a liner (and does that come with all the parts I need?)