Help me with curb appeal (xpost w/home decorating forum)
michey1st_gw Zone 7
April 19, 2013
Hi GardenWebbers!
I wasn't sure the best place to post this, so I'm trying here to, since my new home qualifies as a small one.
I've been lurking on GW for the better part of a decade, but after 5 years of renting, I'm FINALLY a homeowner again! I just purchased this little 1400sf rambler (though I don't move in until June). So, it's time to delurk and start planning! For starters, my houseneeds a little curb appeal: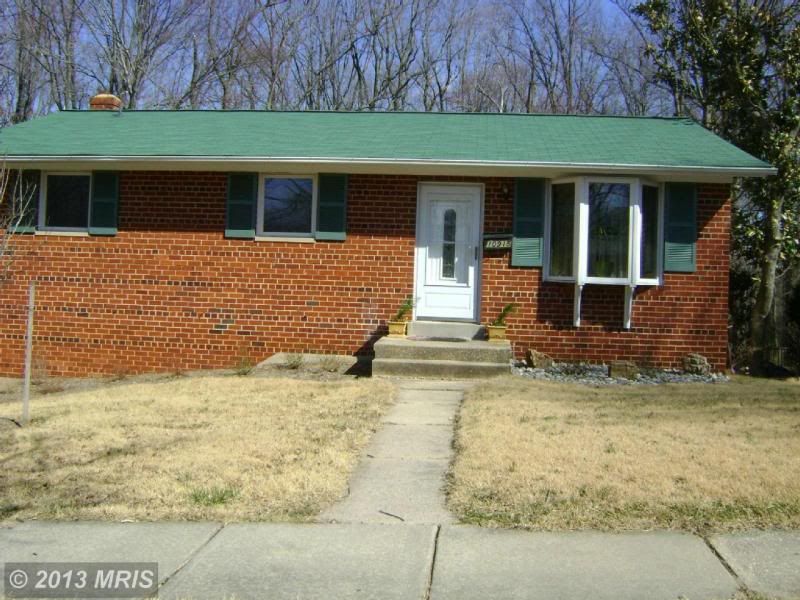 First off, the roof is brand. spanking. new. I probably would have opted for a different color myself, but it's definitely unique, and bright, and I think (hope!) I can work with it.
The gutters need to be fixed, and I'm toying with replacing them. I'm hoping window boxes on the two smaller windows will help to make them appear more in proportion to the rest of the house. The shutters on the bay window will be removed.
So, what sort of colors do you think can help bring the whole thing together? I'm thinking dark green (darker than the roof) gutters, black shutters and window boxes, then maybe a lavender or yellow front door?
Down the line, perhaps adding some sort of portico over the door to help break up the roof line? At first I was thinking of adding a front porch, but my realtor pointed out I'll be spending most of my time in the back yard since it backs to forested parkland.
I still have to see what the plantings are going to do as the season progresses - PO put them in specifically to not attract deer, which tend to roam around in the yard, but maybe some raised flowerbeds along the house will help break up the expanse of brick?
As you can see, I'm sort of all over the place with ideas. Oh, and of course I have a tiny budget. I'm a total noob when it comes to exterior landscaping and decor, so your help in keeping me grounded, focused, and working towards a well-thought-out plan that I can phase into is greatly appreciated!
Your thoughts are appreciated!