An Inappropriate Attachment
I have fallen in love - hard! My house is very traditional and I'm totally in love with the BluDot Strut Console in Watermelon, no less!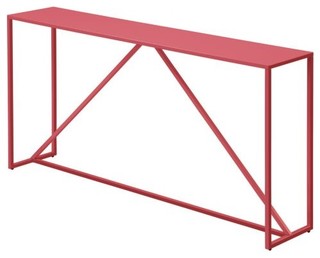 Modern Coffee Tables by Sacramento Lighting Lumens
It is the perfect size for my dining room. It is 60" long x 11.5" deep x 30" high.
Can I make this work or should I find a more suitable object for my affection? Can we grow old together or is this just a passing infatuation?
Here is my dining room. The console would go on the unseen wall to the far left in the photograph.