Critique my Kitchen Lighting Plan, please!
***ETA: Revised plan with kitchen, living, dining included.***
NOTE: I think this is too many cans. I'm just not sure what to do about it. We are going for a modern look and since the whole space is open I don't want lots of flush mounts cluttering things up. But then this doesn't work either! Help, please!!
Would love to hear thoughts & feedback. The lights here are about 30 inches apart. My current kitchen has cans @ 36 inches and the shadows are really annoying.
Does this look like it will be enough light for the space?
Should I add recessed light in any other place?
Finally, I'm thinking of doing this in 3 switches: the pendants, the island cans, and the other cans. Pros or cons to that?
Thanks very much!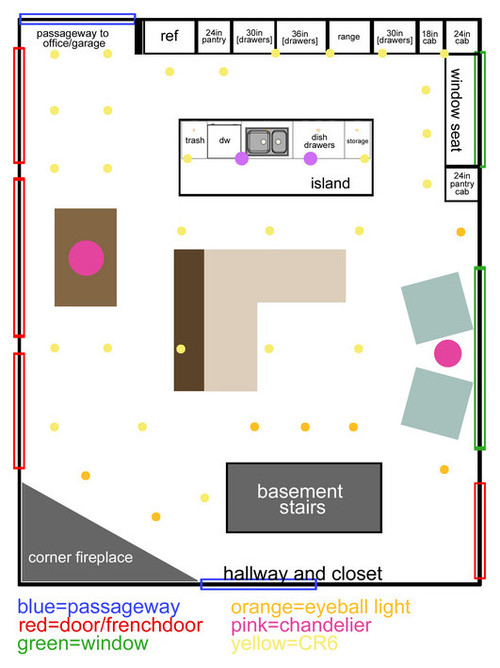 This post was edited by buildinva on Mon, May 20, 13 at 21:35