Plans: what do you think? [bated breath]
Well, where do i start? Where we live, land and home prices shot up so fast and furious in the past 5 years that a home was almost out of reach for us, at least one with a foundation. Buying what was on the market seemed a bad investment strategy, so we decided to build a small, good quality home (not many of those here).
We have a small, slightly sloped, private, forested piece of land, and wanted to minimize the footprint, maximize (give or take) efficiency, and keep to a cabin-like look. So, here they are in the great wide open: the plans (not the official ones, these are messy, but close.) The outer dimensions of our planned house are 32'x 32'. It is a kind of 5-level thing, with a 5' crawl space under the 2nd level for mechanics, a "walk-out"ish 1st level, kitchen 2nd level, living room 3rd level, and a loft.
From all the small home-experienced, i would very, very much appreciate comments about layout and windows: functionality, general feel, possible improvements, cost-saving changes, etc. I'm at the point where i'm in too deep to be objective! Thanks!
By the way, the purple vertical thing is our ridge beam.
Lower level: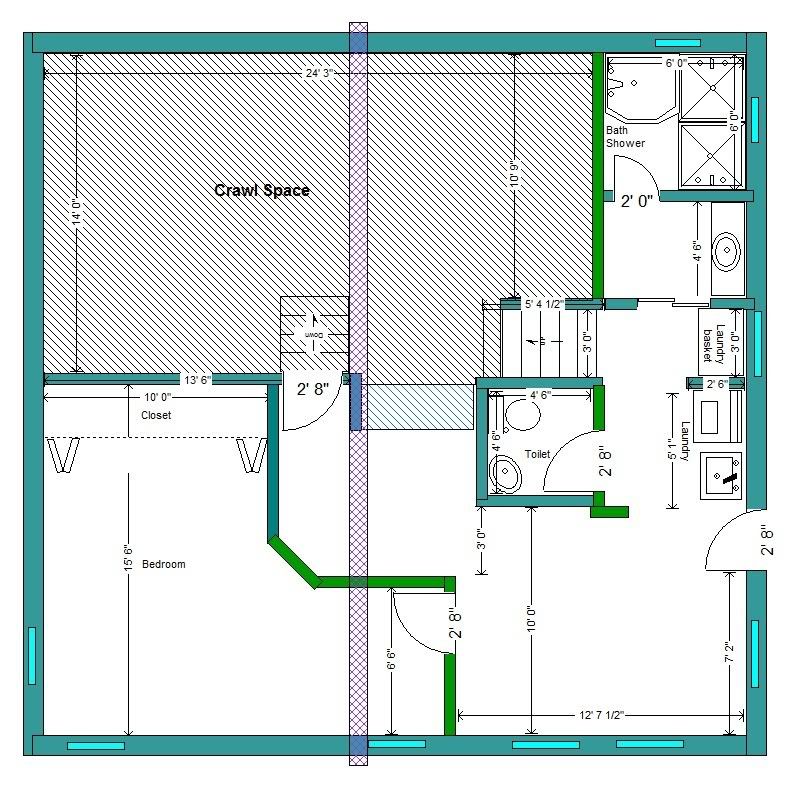 Mid-level: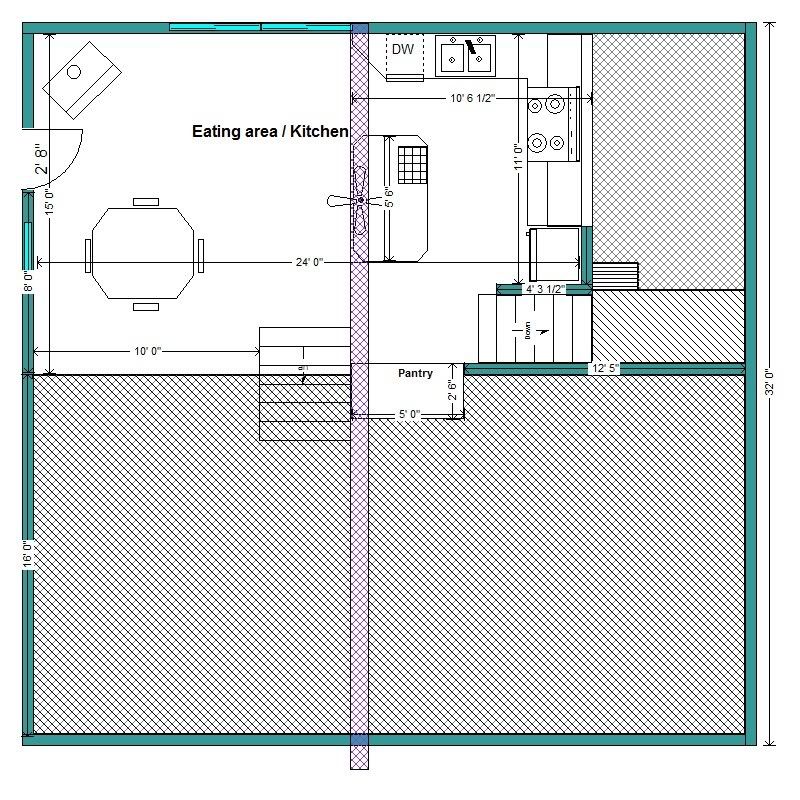 Upper-level:
Loft-level:
North view (entrance from garage, not onto street):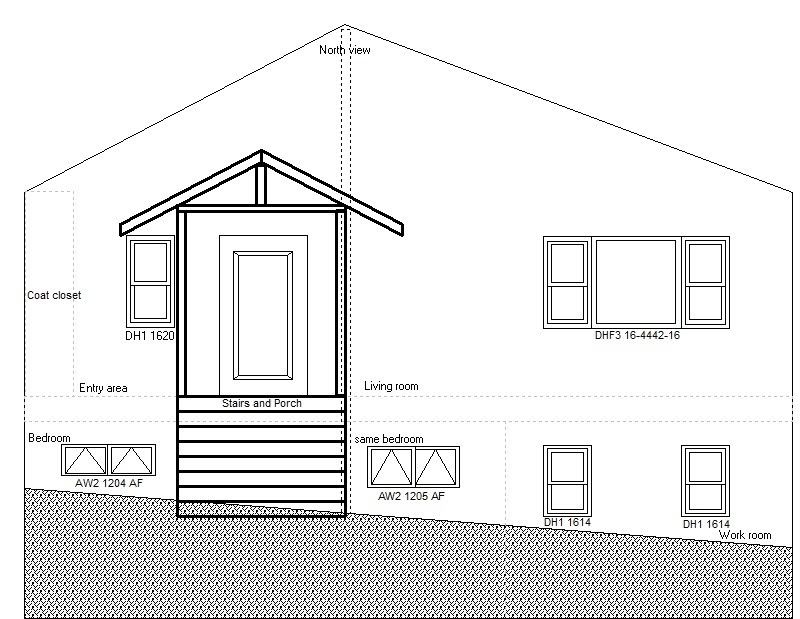 West view, lower roof line is where eaves end (this window arrangement seems awkward, but with the room arrangement, i can't seem to do better):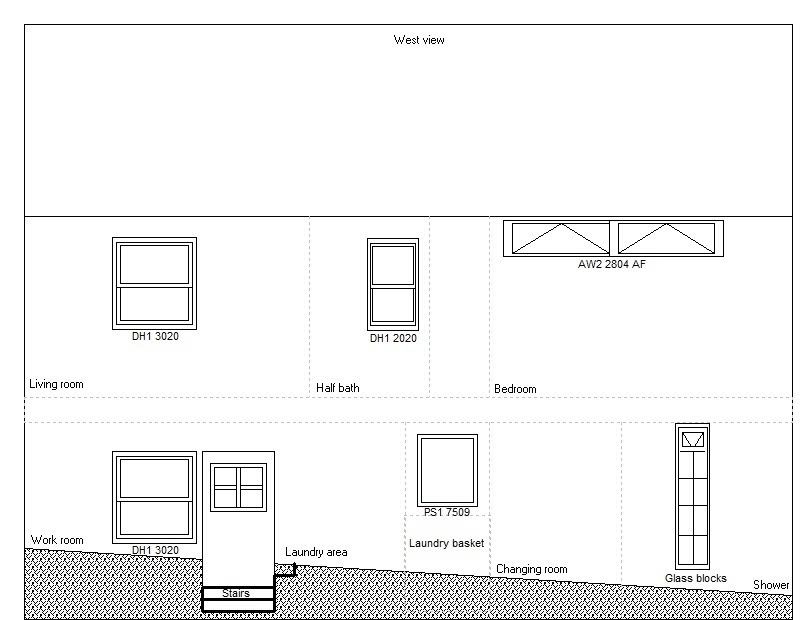 South view:
East view, lower roof line is where eaves end (the wall space between the egress window/coat closet and the dining area has been retained for potential room addition in the future: