fresco colorwash and the tables
nicethyme
February 4, 2007
The walls - I smeared with joint compound, primed then painted a dark blue. Now I have made a lighter blue glaze and started color washing yesterday.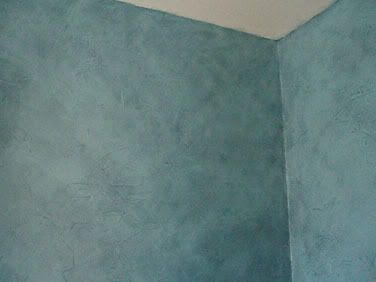 I didn't know if Dh would be ok with that look but it's worked out that he didn't like the dark blue and is happy to see it go lighter (whew)
the tables were a pickled pink color with magic marker and paint stains (the youngest dd is now almost 6 so I think we're through that phase) so I stripped them. I painted the top panel sage green and crackle glazed to match a bookcase that I did years ago. Then I started with a creamy yellow that I'm also doing on all the trim of the room, now I've highlighted with 2 darker values of that yellow and some burnt sienna. Can you belive Dh actually likes them! shocking!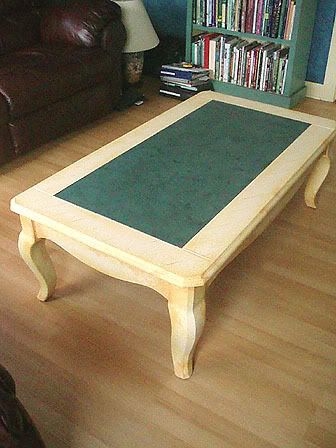 this one's still in the kitchen and the lighting is more yellow, it matches the coffee table, just not in the pic!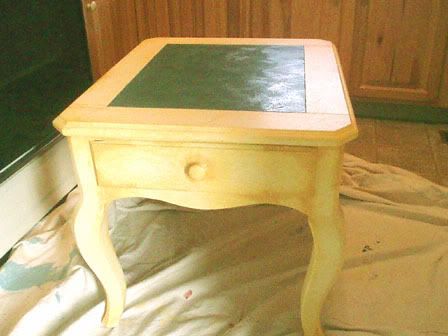 I tried to tell Dh that I've controlled my inner mosaicer with all these surfaces and all I'm asking for is the pendant light - still no go. but I did break the news that I've ordered glass for the bathroom door and he was cool with that... another WHEW! lol