FINALLY,...Front Porch Railings...!!
willie_nunez
March 9, 2008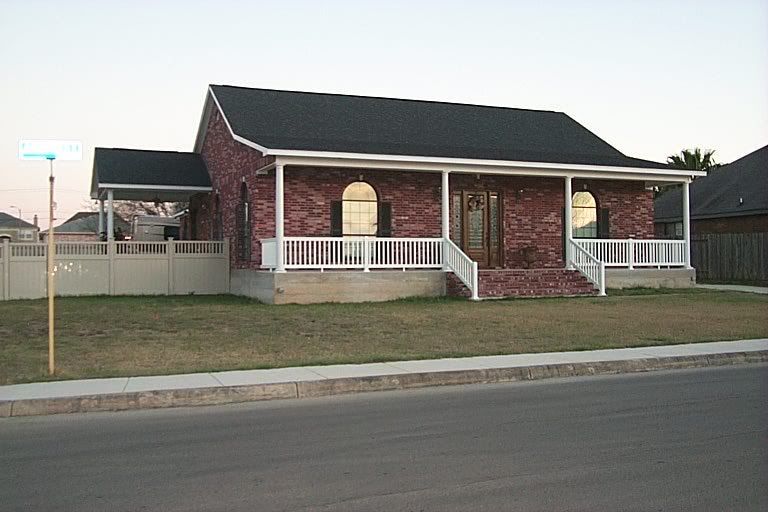 Our owner/builder retirement home has taken a long time to finish (actually, I still need to plaster the concrete foundation, install the flagstone front walkway, have the nursery do a couple of 18 ft live-oaks, and ....a few other minor things).
The plan here was to end up with a relatively maintenance-free house. All around the house, there is ZERO wood, except for the front mahogany door. The rest is masonry, hardi board, aluminum, etc.
This railing/balustrade system that I just finished installing is a non-wood Dixie-Pacific product called Quick-Rail. The side privacy fence is also none-wood.
As you can see, the rear of the house looks very different than the front, it's all Hardi products. The garage doors are metal.
So far, so good....
BTW the house itself is 1,720 sq ft, but the garage is really big (we designed it for both of us). I also have storage in the attic (a necessary evil).