Those with shed dormers please comment
wi-sailorgirl
February 1, 2010
We're planning to "pop the top" on our story and a half cottagy Cape Cod-y kind of house (raise the height of the roof a bit and add a shed dormer to create more space and clean up a horrific roof design). Our designer has come up with a nice plan with a shed dormer that I find very attractive but my husband is concerned about the roof line this creates in the corners of the upstairs bedrooms (the shed dormer is set in about two feet from the edge of the "main" roof). I look at those spaces as charming opportunities for built-ins, but my husband sees them as wasted space.
Can anyone with this set-up comment on how you find those corners of the rooms?
Here are some very preliminary plans (lots of changes still being made) so you get an idea of what we're up to.
Original front:
Proposed front: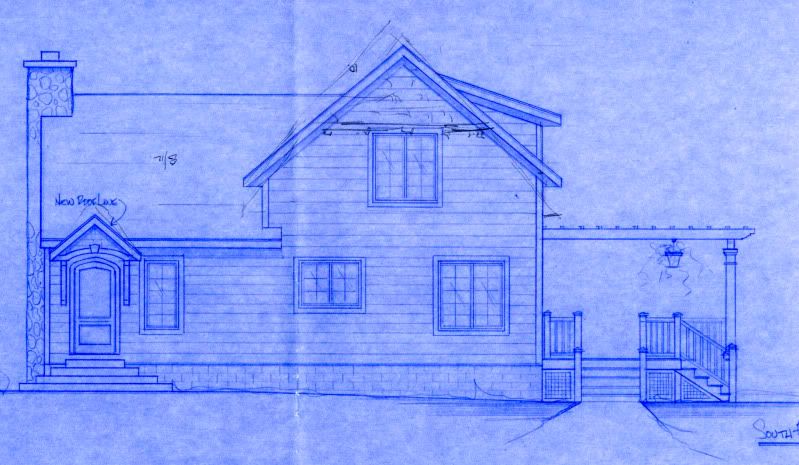 Original east side: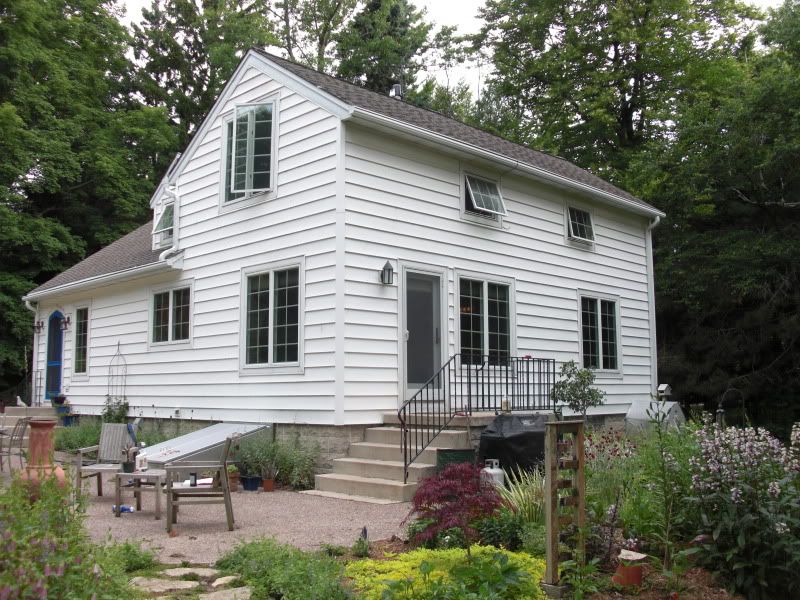 Proposed east side: