New white w/ soapstone (PICS) - Looking 4 ideas to warm it up!
Now that our kitchen is finally complete (with great thanks to the Garden Web community for so much help), I am looking for suggestions and advice to help warm up the space. Looking for help especially for the space at the end of the peninsula against the backsplash as that is the area you see first when walking into the new space.
First the "before" kitchen - (and to think that we lived with our kitchen this way for almost 11 years!) I think this can be entered into the "most ugly and unfunctional space EVER! contest" - can you say "WINNER!"?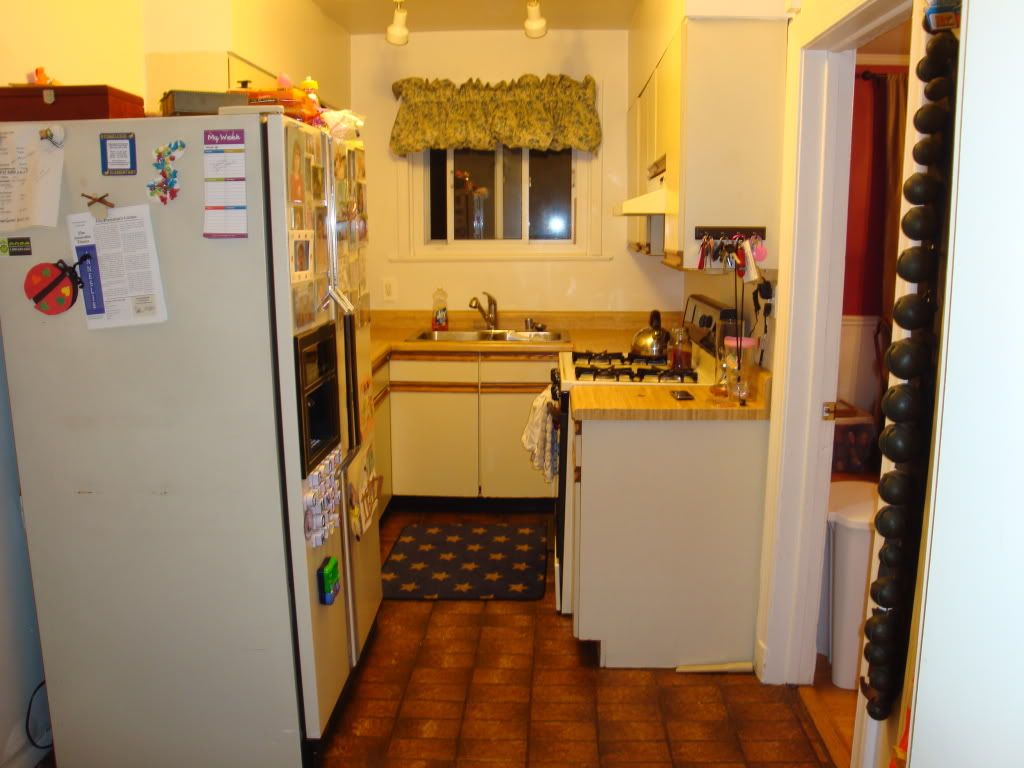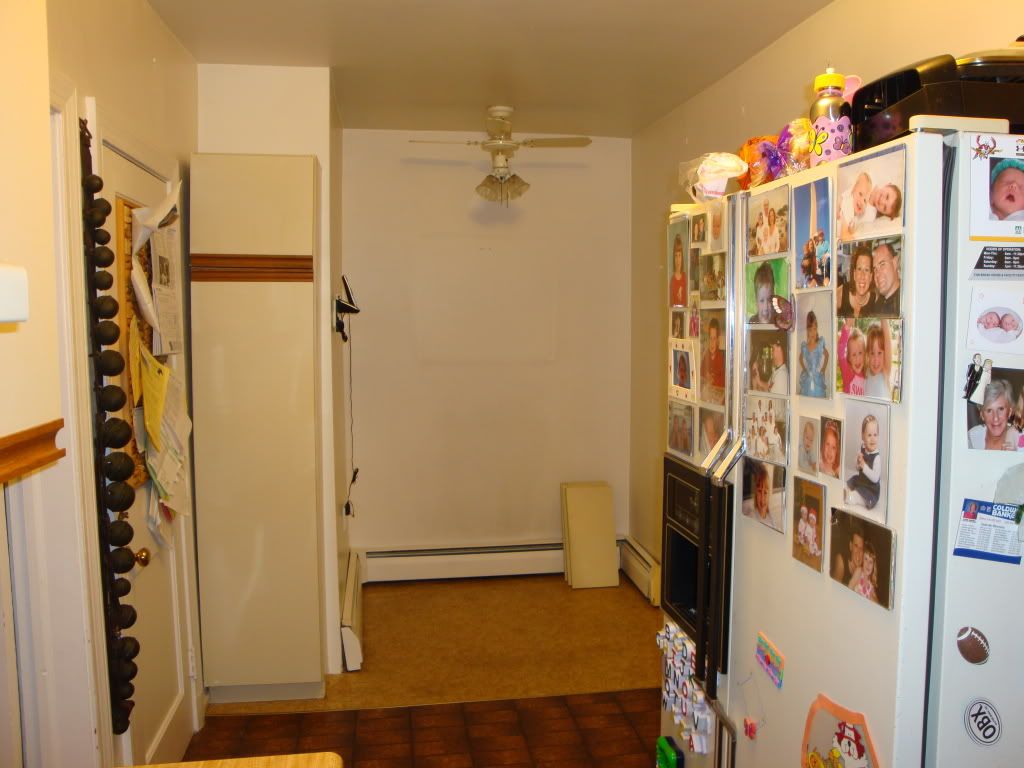 And, after blowing the above room off of the back of our house...here is the finished product! (We stil need a light over the kitchen table and the stools are temporary until I find something else...)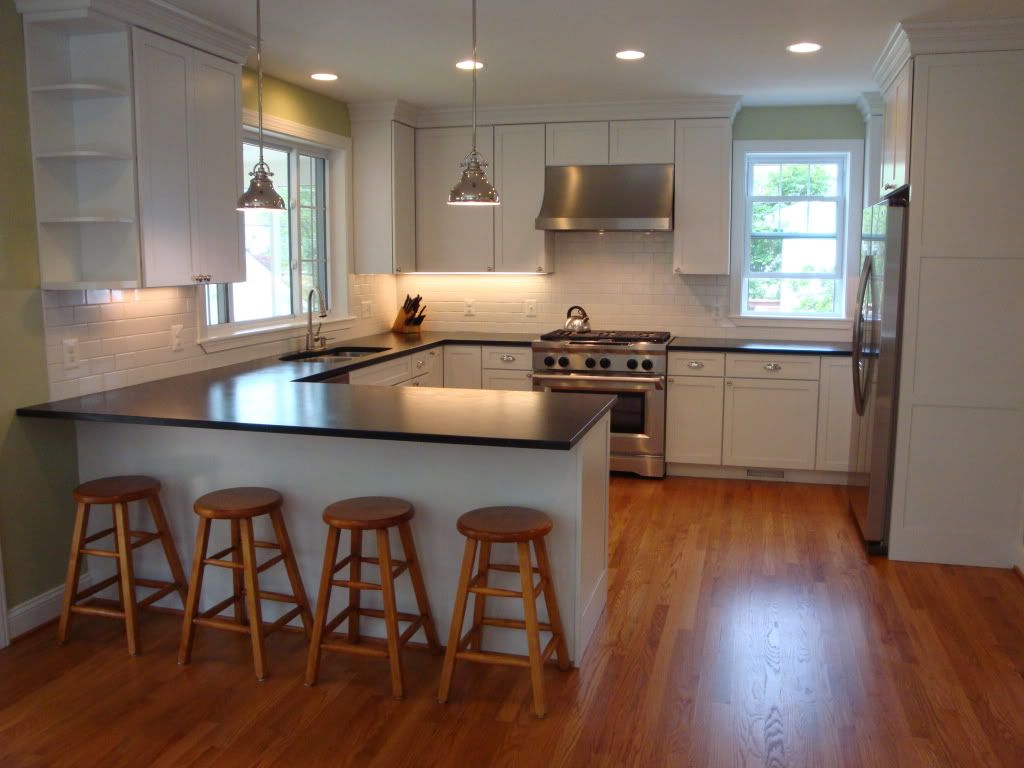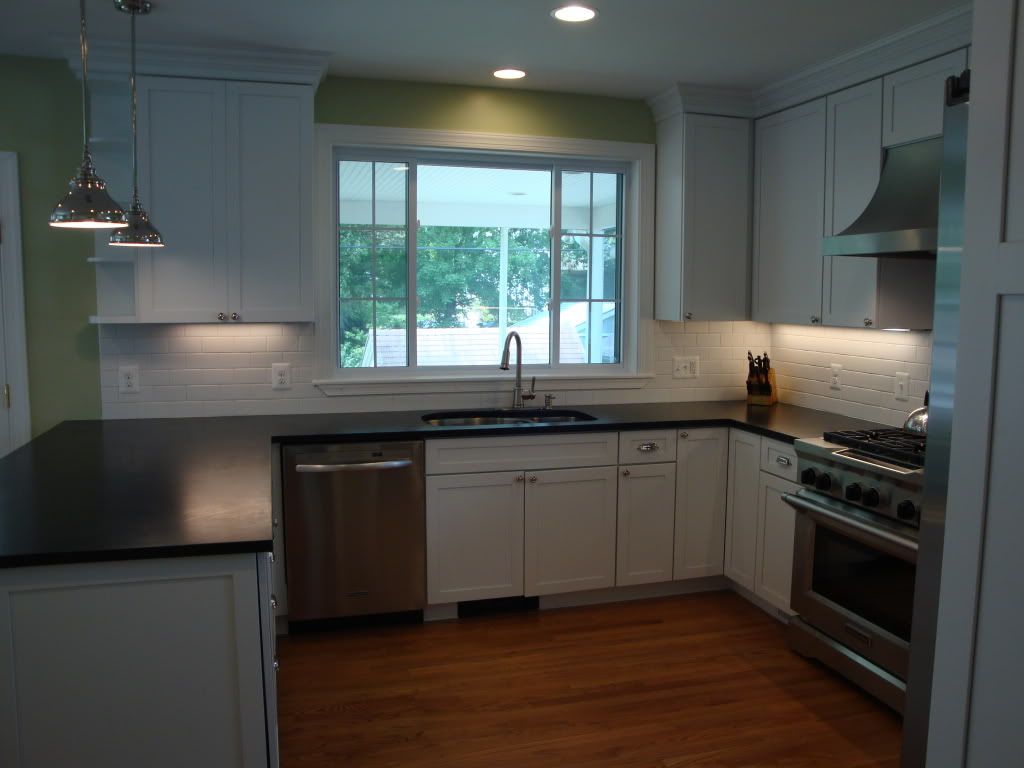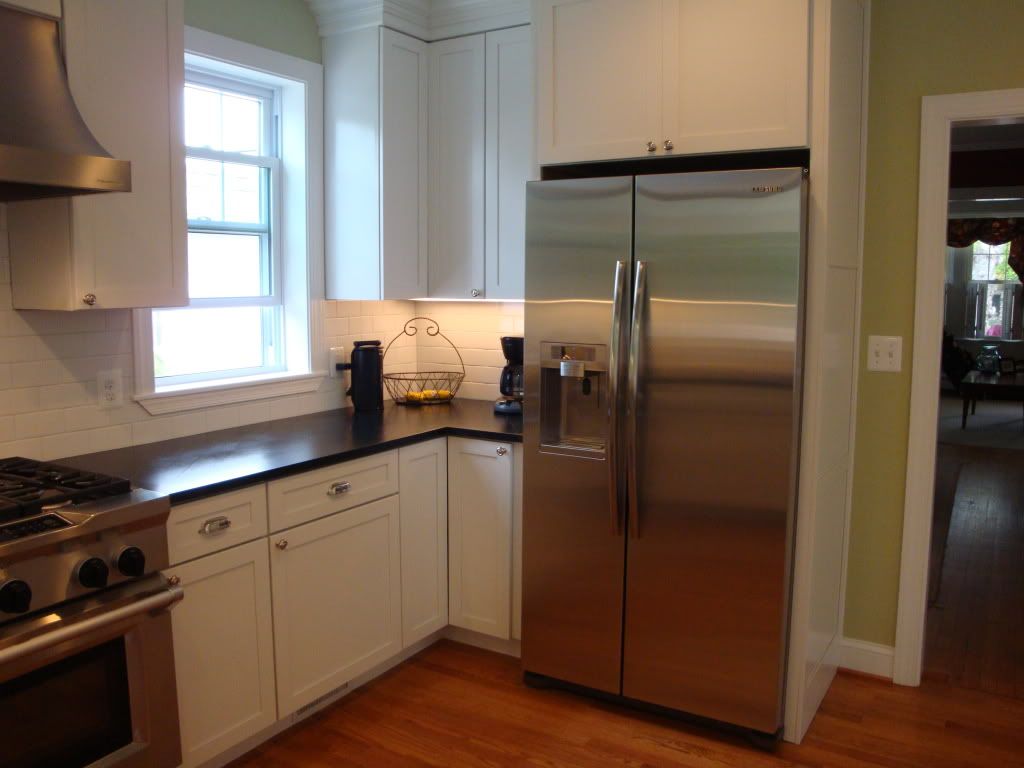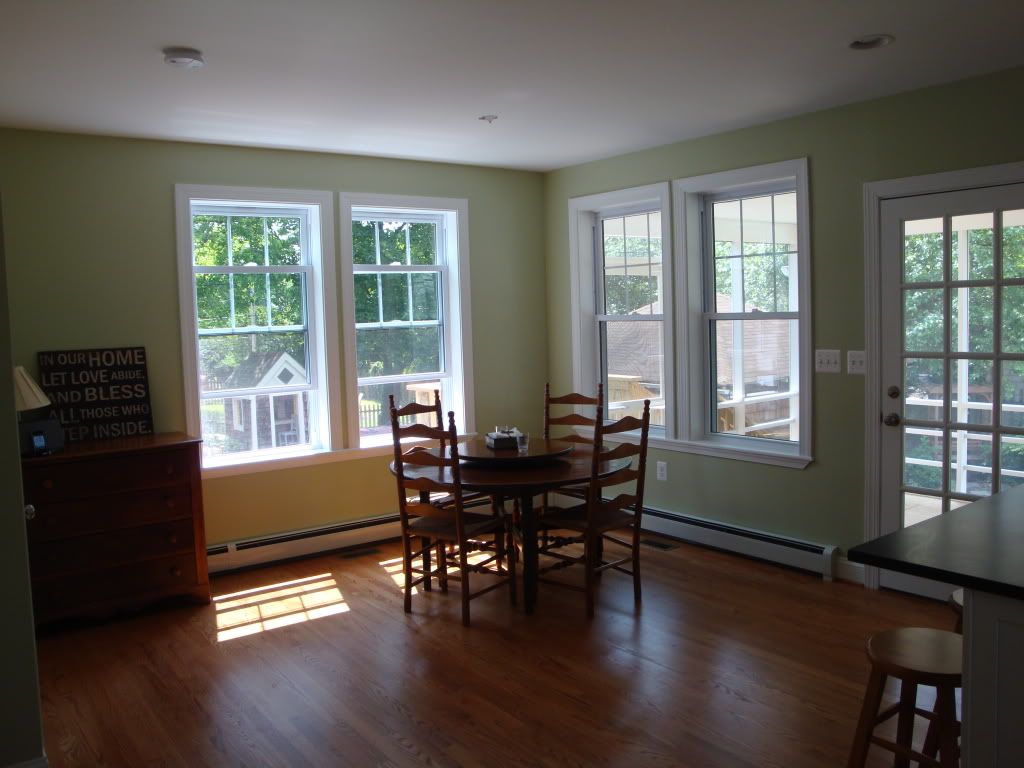 Window treatments, accessories, plants, colors? Please share what you would do to warm it up!
Thanks!