Evening Dress - Part 2
This is a continuation of my original post titled "Evening Dress - for wedding"
Here are the pictures of my first attempt of a practice dress (muslin) using Vogue pattern V8188 in size 18. It is currently all hand basted & I'm wearing it inside out. I did not do any stay stitching, no clipping curves at top of darts, no lining, & I made the shorter version (not full length to floor). I'm wearing a spanx beige slip. The pattern calls for a 14" zipper. The back zipper opening is pinned 5/8" all the way. I have adjusted the V-neck in the front and the back by raising them both 3". When the lining gets added, the armholes will look/fit better assuming I use a 5/8" seam allowance there.
Looking forward to getting your feedback on where I should make adjustments. Thanks!!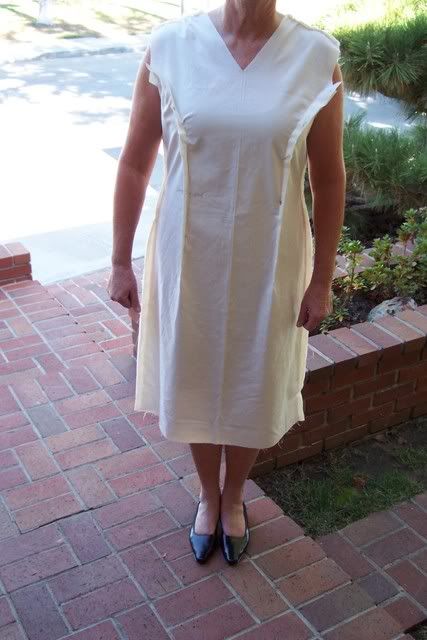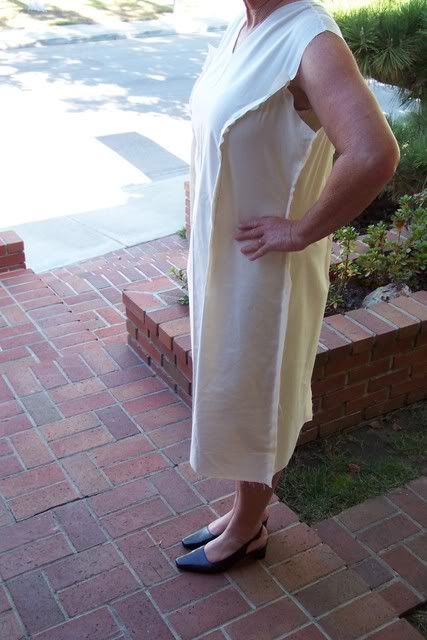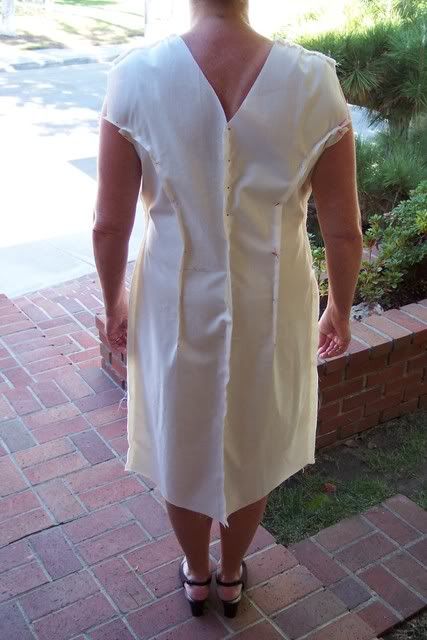 "The hug" - arms wrapped in front.