backsplash question: mix or not?
chesters_house_gw
May 30, 2013
I need to finalize a tile order and I can't seem to make up my mind. A while back, I scored 5 1/2 boxes of Winchester tile (crackle glaze) on Craiglist. It's almost but not quite enough to do the backsplash. What I have is this (porcelain shade):
So do I carry on with this or blend in a box of this (linen):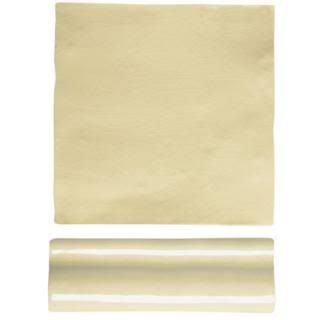 I'm doing pretty dark oak cabinets - recognizably darker than the woodwork, since trying to match would always be a smidge off. Walls will be a pale yellow, drawing from the base of these lights. The color is lighter, more buttery, in real life.

Probably, but still not 100% committed to milk glass and porcelain pulls.
I'd appreciate some help! The backsplash runs behind the sink and around a wall until it dies into a window.