P & L Ceylon Ivory undertone?
I am tired of the colors in my living/dining/kitchen: gold, sage green, and rust. I want a living room that looks like this. My sofa is chestnut brown leather so it has a reddish undertone, instead of the gray undertone in the picture. I think I can still pull off the look, but I need a cream with a reddish/yellowish undertone.
If you will look at the first picture in the linked article, the wall color is P&L Ceylon Ivory. I got a sample pot of a Lowe's-matched color yesterday. It doesn't look very ivory to me. It looks very green-ish. I haven't put it on a sample board yet to see how it will look in my room.
Have any of you used P&L Ceylon Ivory? If so, what is your impression of the undertone. Is it green?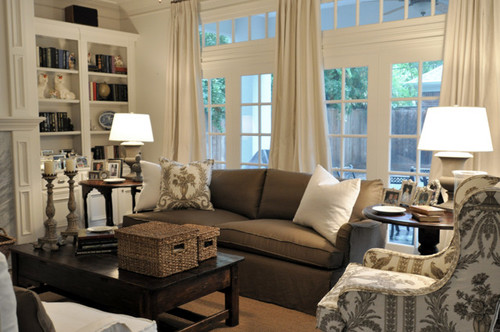 Here is a link that might be useful: CDT Family Room re-do