Cab Quotes & show me Beaded Inset vs Inset
2LittleFishies
May 24, 2012
I know the difference but would LOVE to see photos of both!
Long story short, the custom cab guy we planned to use is now unavailable to do our project due to our time frame changing over the past several months.
Anyway, one of the new guys we're interviewing who is a PA custom cabinet maker quoted us a price for beaded inset. He said if we do overlay or regular inset it will save us about $2000.
Unfortunately he is more $ than our original custom guy but based on the quotes we've received so far (including several months back) our original guy was very LOW so I don't expect to find that price again. : (
The kitchen is 16' x 16'. We have 45 feet of base cabinetry and 30.5 feet of uppers. His quote was about $35,000 including all the bells and whistles. Our original guy was $25,000 for full overlay but months back all the other quotes we got were 33,000-40,000--- some custom- some semi-custom.
We still have two more custom quotes coming in this week.
Here is our inspiration kitchen... again...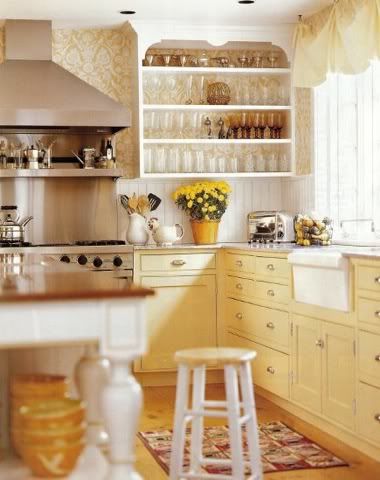 Inset and Beaded Inset Pictures would be great and any thoughts on pricing... We're in NJ btw...