ideas trim for wedding blanket
msjay2u
September 23, 2012
Hey guys, this is the first time posting on this particular forum and I was not quite sure if this is the right one to post to.
I am planning on making a wedding blanket sometime in the near future. I have been looking for the right kind of fabric and trimmings to use. I know I will not be able to replicate these exactly BUT I can get the general look. I would love to have a source for the trim without it breaking the bank. I plan to make a blanket about half the depth of my bed and I figure with all the rows of trim I am going to need about 15 years. I found some trim about $9 a yard and well times that by 15 we are talking about $135!!
yeah,,,no,,,,I am experimenting. I may one day work up to that price if I want to make and give a blanket to a family member but for now I only want to try this and keep the costs low.
Any ideas?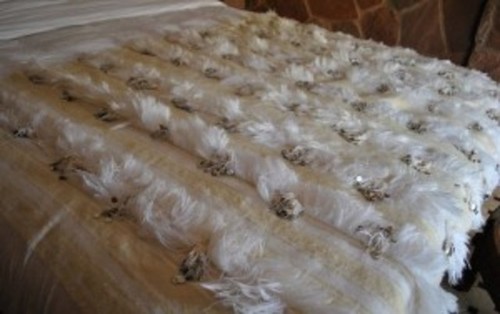 Here is a link that might be useful: My blog has many more photos of these types of blankets