Drywall help, please!
This is a picture of the ceiling in my 4 year-old bathroom.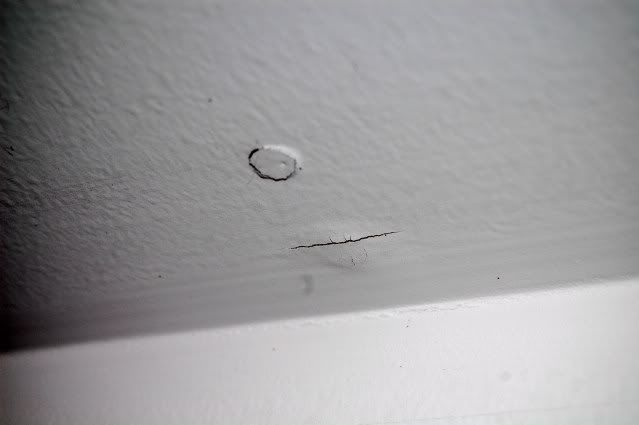 After some research, I discover these are probably "nail pops". I've read 2 ways to cure this. Since the nail has come away from the stud, is it true it is not doing any good, now? Is it proper to pull it out, now?
It also looks like a bit of the tape is coming loose, (the straight line?). Can I try repairing this with a bit of glue?
This problem is less than one half inch in length, there are 7 of the nail pops and two areas where the tape looks like it is coming up.
I have zero confidence in me being able to fix this, but that also happens to be my budget!!!
I gratefully ask for any and all suggestions!
Sissy