French drainage system
So I have known I had issues with water under the house for quite awhile. I decided after redoing the plumbing to install a french drain by a reputable company. It was a big expense, close to 9k. There is a drainage system and a sump pump to pump water out to the street. I think they did a good job. So they finished a week ago and we've gotten a lot of rain in the last few days. But I have water pooling towards the foundation, right near the drainage ditch. Is there something wrong or is this a separate issue?
In this picture the drainage ditch is in the dark soil area.
Here are a few other construction pictures to show the ditch.
This is the ditch that was dug. You can see the fireplace off to the side to get an idea of the drainage.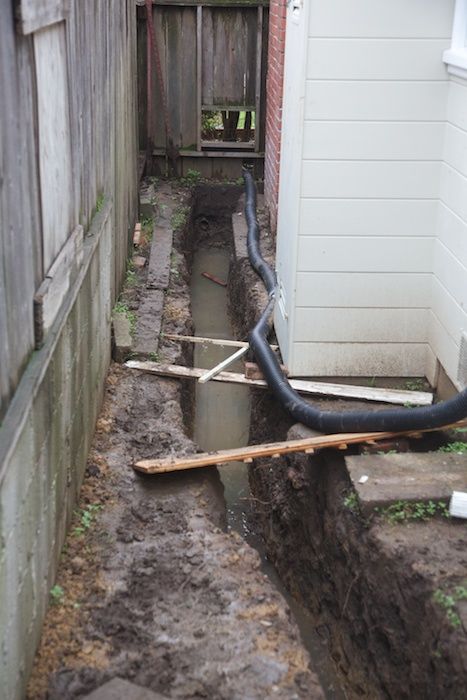 This shows the ditch filled with gravel. But the area in question is off to the bottom left of the image frame since it was take from the opposite side of the property.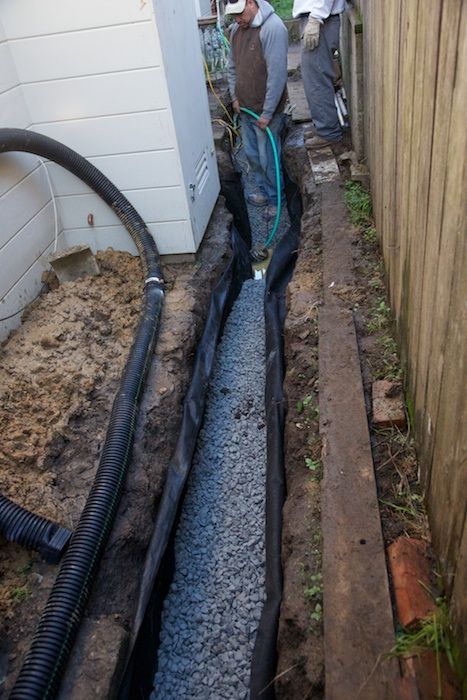 My questions since I don't know much.
Is this something that should have been fixed by them in installing a drainage system?
Is this a completely separate issue?
Is this a non-issue concerning my foundation? But I thought part of the idea of a drainage system is to keep water away from the foundation area.