Maximize seating in small, uniquely shaped living room
Hi all,
This is the floor plan of the living room in the 1100 sq ft house we are buying. We'd really like to maximize seating for gatherings of friends and family, and i thought the clever folks here might have some ideas. We will be mostly buying new furniture for this room so any and all ideas are welcome.
In the picture, the door on the right is the entryway. The hall on the left leads to bedrooms, kitchen, rest of house. The bay window has a slightly lower ceiling, like an alcove, if that makes sense. About 5 feet. The room has sloped/vaulted ceilings on both sides with the high point running from the front door wall to the hallway wall. The brick on the bottom is a fireplace, with a hearth just one brick high (not good for seating but won't block foot room from a couch much.)
Thanks so much! If anyone has ideas I can mock them up. A big goal is flow of conversation and my main concern is preserving ability to get from front door to rest of house.
Built-ins are a possibility as my DH is a talented (hobby) carpenter, but i wouldn't want to do them for the sake of doing them, would only want them if they maximize useful space.
each square is 1 foot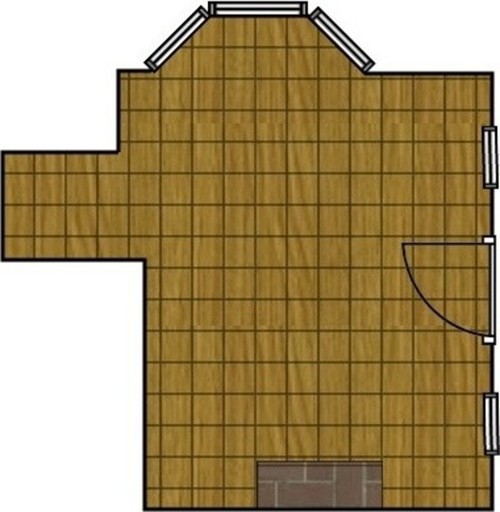 This post was edited by ireneo on Sun, Jan 6, 13 at 10:06