Adding Support Beam (Pictures)
naturalstuff
November 26, 2007
Single Story Ranch House was built 1950. They have a 2x10 header in basement at half point of the house. I want to add another support in between foundation and that header just for safety wise.
I have it temporary as I was trying to frame out the laundry area but thats changing.
I got a dining room table above that weighs 500lbs and I can tell from the age of home the joists are warping.
Question is:
Are 2x6's ok for what I want to do?
Should I triple them up?
Do they go up vertically or on the flat?
Can I just support 2 rooms or go end to end?
Should I use a 4x4 or a 6" column?
Facing Back Of House: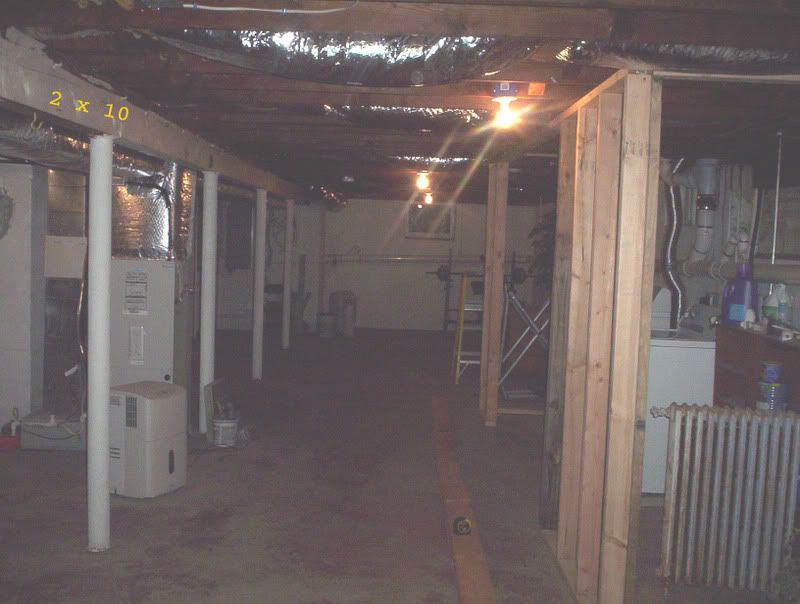 Facing Front Of House: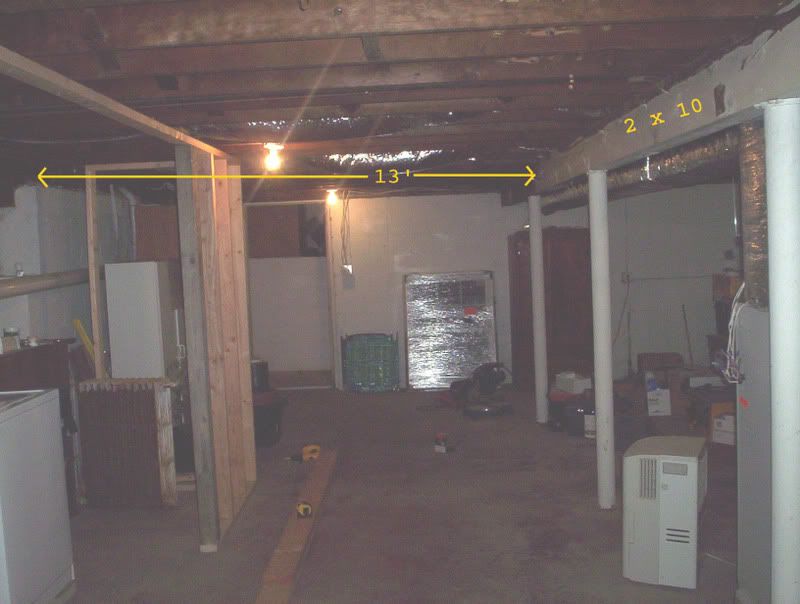 Facing Front of House