Hereare some other things i've made.
These were made for another grand child.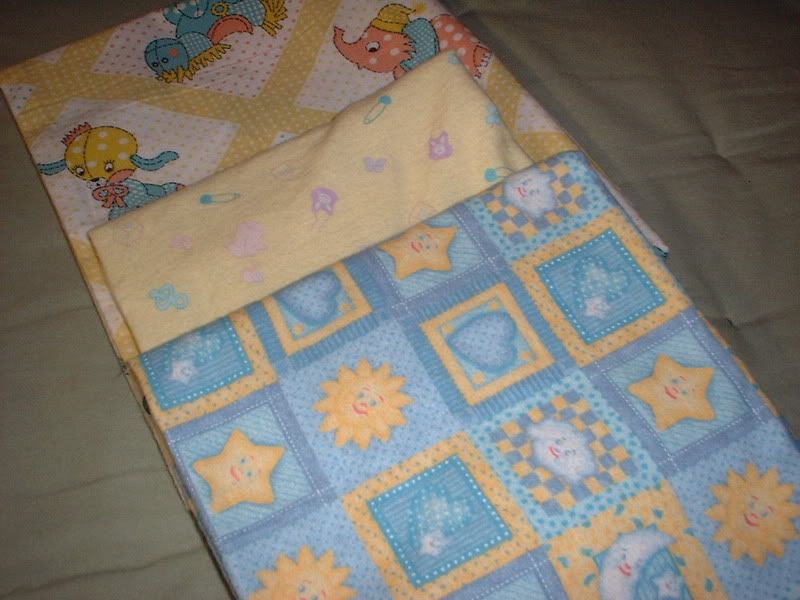 Buro pads,these were made from left over flannels,and/or terry dish towels found at walmart;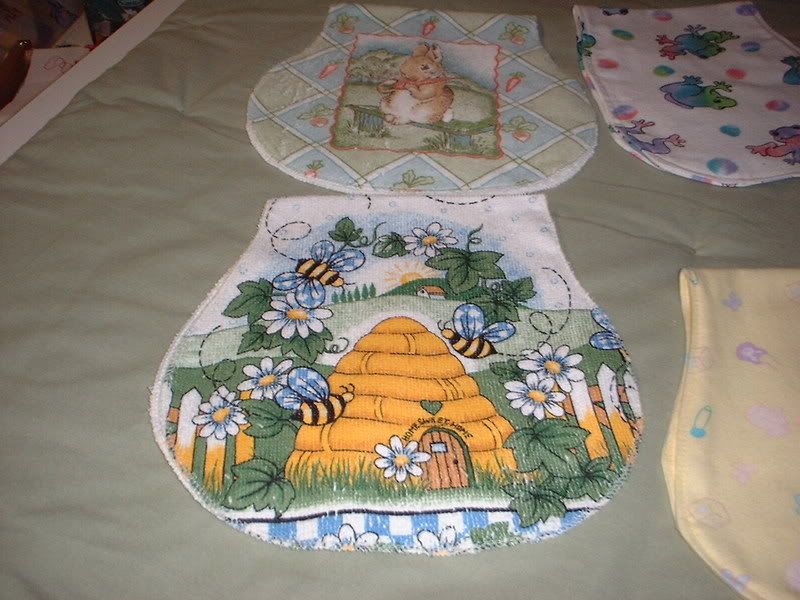 cover I made for the front porch bench,i change it with the seasons: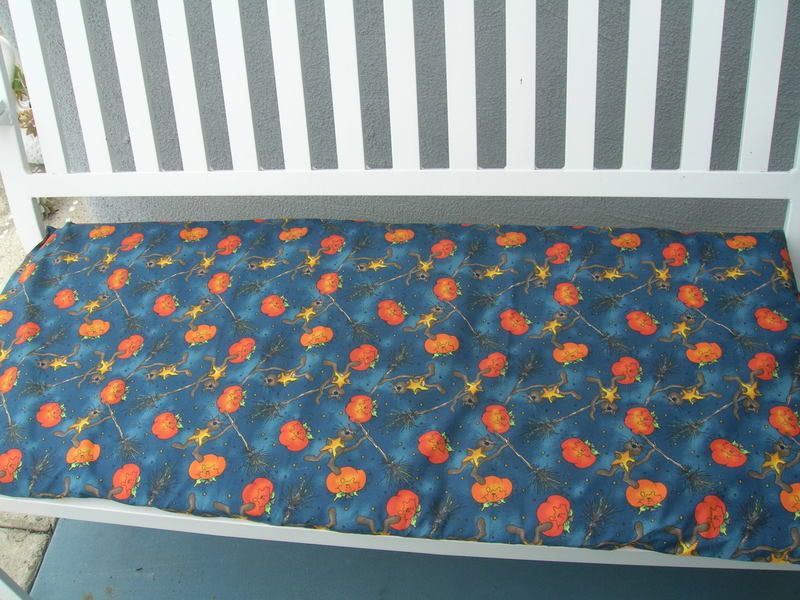 fall table runner: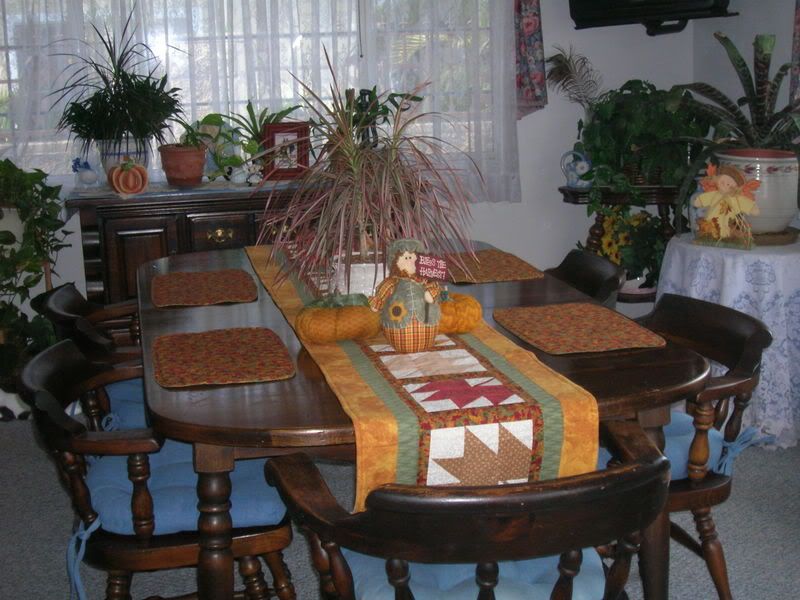 Bibs
Was trying to post some more but photobucket doesn't always cooperate.
Let's try to keep this forum active again.!!!!!
Kathi