Ridge Ventm, but no Soffets?
moosbrugger
November 25, 2013
I've got an 1880's colonial. Someone suggested that I put in a ridge vent on the higher roof (left of the picture). However, I don't see any soffets or other vents that would allow air to flow up and out.
I don't really understand how all this works, but aren't soffets necessary for ridge vents?
There is a semi-finished attic under the roof. The "living" area has a plaster ceiling. There are knee walls with raw space behind them. Kind of like this:
http://www.energysmartohio.com/uploads/content/HalfStoryAFTER_600.gif
But I don't see any spaces for the air to flow up around the "living space".
any thoughts?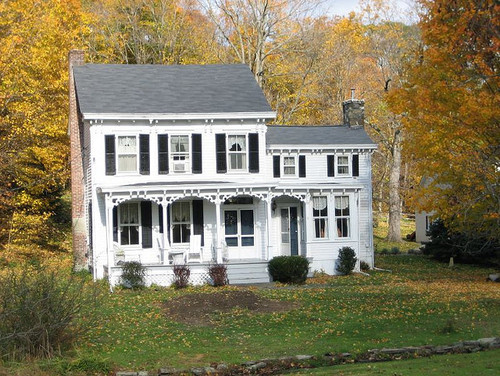 This post was edited by dstone on Mon, Nov 25, 13 at 10:45